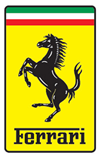 Ferrari California T Convertible (2014 - 2016) review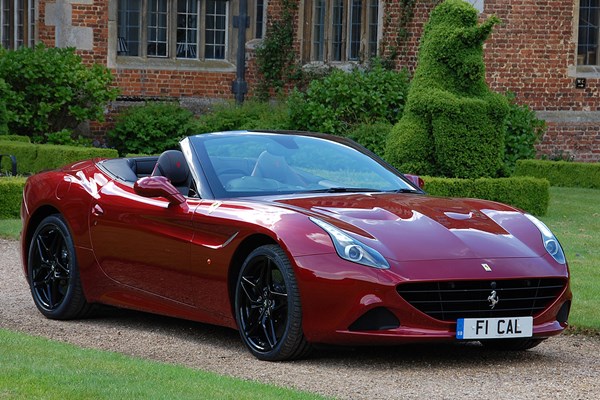 PROS
Surprisingly comfortable
Very fast
Brilliant handling
Quick steering
Much improved infotainment
CONS
Boot not huge
Porsche 911 rival faster
Expensive options essential
Roof complicated and…
…won't open while moving
PROS
Surprisingly comfortable
Very fast
Brilliant handling
Quick steering
Much improved infotainment
CONS
Boot not huge
Porsche 911 rival faster
Expensive options essential
Roof complicated and…
…won't open while moving
Ferrari California T rivals
While at the less expensive end of the Prancing Horse's stable, the convertible Ferrari California T Grand Tourer is hardly what you'd call cheap. The folding hard-top's list price starts at over £150,000 so it's fair to say it's going to have to be brilliant, regardless of where it sits in the range. It lines up against a number of high-brow rivals, but seems closest in essence to the Porsche 911 Turbo Cabriolet, Bentley Continental GTC and BMW M6.
Its 'T' stands for turbocharged, which is a step-change for Ferrari. This is the first modern model to use the technology (explained in the Performance section of this review) since the iconic F40 launched back in 1987, both onto the roads and onto the bedroom walls of teenagers across the world.
Split personality
The remarkable thing about the California T is just how easy it is to live with. It's a Ferrari for every day; with a tractable engine, smooth gearbox, great seats and supple suspension. But all that can change at the twist of the 'manettino' switch on the steering wheel, because there's another side to this car. It's a side bursting with character - the whooshes, pops and bangs of a V8 turbocharged engine joining a beautifully configured chassis and lightning-fast gear-changes.
It even has four seats, though the rears are probably better-suited to small, flexible children than fully grown adults. You probably won't want to use them much at all, since a wind deflector sits above them and insulates the cabin very well indeed. Without this it gets quite blowy in the cockpit with the roof down so you wouldn't want to travel too far or too fast.
Seriously fast
And how fast? The California T will cover 0-62mph in 3.6 seconds, and 0-124mph in 11.2. That sort of speed is incredibly exciting, and goes along with a top speed of 196mph.
But since it's turbocharged, there's an advantage in terms of fuel consumption as it's more efficient than the non-turbo engines Ferrari has used in recent years. This car marks a return to such technology, with the 458 Italia's replacement – the 488 GTB – also set to benefit from it.
Ideal for weekend away
With a combined fuel economy figure of 26.9mpg and a 78-litre fuel tank, a full load of super-unleaded will take you 461 miles if you can control the urge to sink your right foot towards the carpet. We suspect a more realistic figure for everyday would be closer to 350 miles per tank, but that's still a fairly long way for a car like this.
The boot isn't huge, but it's big enough for the luggage for a weekend away if you've got soft bags. Those rear seats fold down to extend the boot's capacity; or simply use them to put your bags on if only two people are travelling. The roof takes 14 seconds to operate, but you can't do this when moving so careful planning might be wise.