View all Ferrari Portofino reviews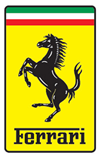 Ferrari Portofino Convertible
Review
Current Model
Gateway Ferraris have never been so good
PROS
Powerful, responsive turbo engine
Agile, engaging handling
Simple to drive – slow or fast
Striking styling
More practical than California T
CONS
Still won't seat four adults
Boot bigger but not by much
No hybrid help on emissions
Brakes can squeak when cold
List price is only the beginning
Verdict

The Ferrari Portofino is a high-performance convertible with a folding metal roof that's a direct replacement for the California T
Its main competition comes in the form of the Porsche 911 Turbo Cabriolet, Bentley Continental GT Convertible and a pair of Mercedes models: the SL and the AMG GT Roadster.
How fast is the Ferrari Portofino?
As was ever thus with Ferraris, the engine is the big news here. This 3.9-litre V8 twin-turbo motor develops 600hp (40hp more than the California T) and 760Nm of torque, revving all the way to 7,500rpm for a 0-62mph sprint of 3.5 seconds. Top speed is claimed to be 'over 199mph', making this one of only a handful of 200mph convertibles.

That engine is bolted to the same seven-speed F1-style dual-clutch gearbox as in the California T, while its 20-inch alloy wheels sit in front of standard carbon-ceramic brakes.
A new electronically assisted power steering system features for the first time on this type of Ferrari, and our initial test drive indicated that it feels highly accurate and responsive, helping to highlight the more lightweight design of the Portofino compared with its predecessor, the California T, which was 80kg heavier.
Another new feature is the exhaust, which features electronic valves that open and close to adjust its volume depending on the situation and what the driver desires. Warm-up is more muted, while it'll really start to sing if you flick the Manettino switch to Sport.

Other Ferrari technologies carry over from the California T model, such as the electronic rear limited-slip differential and magnetic adaptive suspension, but these have been further honed by the Italian firm's engineers to deliver even more impressive performance.
Is the Ferrari Portofino more practical than the California T?
Officially billed as a 2+2-seater, the Portofino is a two-seat sports car first and foremost because the rear seats are only really suitable for small people for very short distances - but there is a pair of Isofix child seat points back there.
However, the retractable hardtop is now able to operate on the move, and takes 14 seconds, which makes this Ferrari more practical than its predecessor.

On top of that, maximum boot capacity has grown to 292 litres, which Ferrari claims is enough for three cabin bags with the roof up or two with it down. We're not quite so sure on that aspect from our first inspection, but you'll be able to order some custom-fit Ferrari luggage that should slot in there nicely.
What's new on the inside?
The Portofino gets the 10.3-inch touchscreen multimedia system we first sampled in the GTC4Lusso, and this can be supplemented by a new touchscreen passenger display – with either able to control the music playing in the cabin as well as displaying driving and navigation information.

There's a pair of much thinner front seats, too, which apparently unlock an extra 5cm of rear legroom. There still isn't a lot of space behind the front seats, though.
The Parkers Verdict
The Portofino is a better car to drive than the California T in every way that matters. It feels more agile and a lot faster than its 40hp advantage would tend to suggest.
In fact, it feels different to any other Ferrari we've driven, but in a good way – it's impossible to ignore emissions these days, so fuel-saving tech like turbocharging and electric power steering are a necessary evil, but the Portofino is a lesson in how to incorporate them without dulling the experience. It's a highly accomplished machine that works well at low speeds and gets better the faster you go.
Read on for the full Parkers Ferrari Portofino Convertible review


Set your budget