View all Ferrari Portofino reviews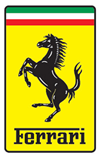 Ferrari Portofino review
Current Model
Gateway Ferraris have never been so good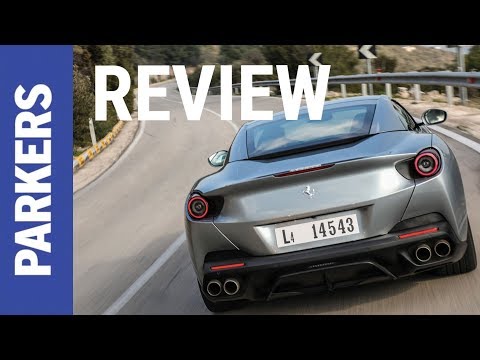 Enlarge
1

videos
Enlarge
33

photos
PROS
Powerful, responsive turbo engine
Agile, engaging handling
Simple to drive – slow or fast
Striking styling
CONS
Has four seats, but only room for two adults
Surprisingly practical boot
Brakes can squeak when cold
List price is only the beginning
PROS
Powerful, responsive turbo engine
Agile, engaging handling
Simple to drive – slow or fast
Striking styling
CONS
Has four seats, but only room for two adults
Surprisingly practical boot
Brakes can squeak when cold
List price is only the beginning
Ferrari Portofino Convertible rivals
The Ferrari Portofino is the 'entry-level' Ferrari, if there is such a thing. Don't be fooled, though, it still packs all that Italian supercar heritage under its long, shapely bonnet and is a seriously high-performance convertible with a folding metal roof. Its main competition comes in the form of the higher-spec, faster versions of the Porsche 911 Cabriolet, the Bentley Continental GT Convertible and the Mercedes-AMG GT Roadster, even if it has two fewer seats.
Ferrari Portofino: turbocharged V8 engine
As you'd expect, the engine is the heart of a Ferrari – its most important feature. Under the bonnet of the Portofino is a 3.9-litre V8 twin-turbo motor developing 600hp and 760Nm of torque, revving all the way to 7,500rpm for a 0-62mph sprint of 3.5 seconds. Top speed is claimed to be 'over 199mph', making this one of only a handful of 200mph convertibles.
That engine is bolted to the same seven-speed F1-style dual-clutch gearbox as in the California T (the Portofino's predecessor), while its 20-inch alloy wheels sit in front of standard carbon-ceramic brakes.
An electronically assisted power steering system features for the first time on this type of Ferrari, and it feels highly accurate and responsive, helping to highlight the more lightweight design of the Portofino compared with the California T, which was 80kg heavier. On the move the Portofino feels agile and responsive, but will settle down and cruise in comfort if you want it to, fitting the bill as the firm's 'Everyday Ferrari'.
While the Portofino doesn't sound quite like more traditional V12 Ferraris, an advanced exhaust system which features electronic valves that open and close to adjust its volume depending on the situation and what the driver desires means the Portofino sounds suitably supercar-like. Warm-up is more muted (to a degree), while it'll really start to sing if you flick the Manettino drive mode switch to Sport.
Other Ferrari features make it a proper driver's car, such as an electronic rear limited-slip differential and magnetic adaptive suspension, honed by the Italian firm's engineers to deliver even more impressive performance.

Ferrari Portofino interior
The Portofino's interior is a pleasant mix of upmarket luxury and engaging sports car. Soft leather in pretty much any shade you desire is available for the seats, doors and dashboard, while an array of interior trim finishes are available, including carbon fibre to fit the sports car image. You sit low behind the F1-style steering wheel with a set of dials that look more complex than they really are.
A set of screens flank the main rev counter with various functions controlled via a rotary dial to the right of the steering wheel, while the rest of the car's systems are controlled via a slick-looking 10.3-inch central touchscreen. You can also specify a slim screen in front of the passenger – able to control media, but also capable of displaying driving and navigation information.
There's a pair of nicely sculpted sports seats in the front, while a set of rear seats are also present, albeit only for small children. There are Isofix points though.
The retractable hardtop can be operated on the move, and stows away neatly in the boot, meaning you can really hear the V8 soundtrack. It does eat into the Portofino's boot space like it does in most other convertibles, but with 292 litres of space with the roof up, it's not too bad at all for a performance car. And if your own bags don't quite fit in the space, you can order some custom-fit Ferrari luggage that should slot in there nicely.
Ferrari Portofino running costs
Now, someone considering a Ferrari is unlikely to be too worried about running costs, but it's worth pointing out that on a full tank of fuel, the Portofino is capable of travelling well over 300 miles (in our experience) if you're not too heavy with your right foot. This makes the car a great car for long road trips as you won't be visiting too many fuel stations on the way.
And while fuel economy is in the mid-20s (again, not bad for a 600hp car), it's the longer-term running costs that should appeal to loyal Ferrari customers.
All Ferraris come with a standard service plan that covers the car's servicing for the first seven years of its life. This can either be an annual service, or at 12,500-mile intervals if the car gets a lot of use every year. More than one service per year will be covered by Ferrari, too.