View all Mazda MX-5 reviews


Mazda MX-5 Convertible (2005 - 2015) review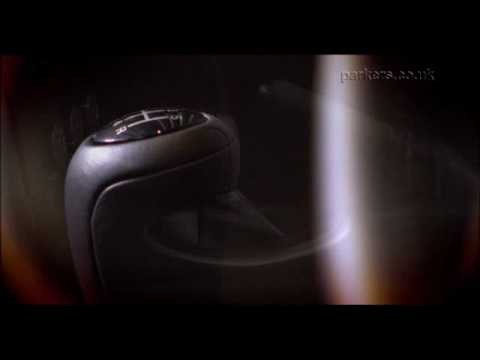 Enlarge
1

videos
Enlarge
77

photos
PROS
Great fun to drive
Stylish looks
Available with metal folding roof
Superb value for money
CONS
Not very practical
No air-con on entry-level models
PROS
Great fun to drive
Stylish looks
Available with metal folding roof
Superb value for money
CONS
Not very practical
No air-con on entry-level models
The third-generation of the Mazda MX-5 is the most sophisticated yet.
By far the main draw of the MX-5 is how fun it is to drive. Certainly at this price point it's in a class of one when it comes to delivering open-top thrills.
Thanks to excellent steering and a nimble rear-wheel drive chassis, you can have fun in the '5 no matter how fast you're going. It's the closest you can get to a real modern British sportscar these days – never mind that the little Mazda is built in Japan.
Better than ever
One of the most popular sports car ever built, the classic charm of the original has been bought up to date and it's now a much easier convertible to live with everyday thanks to a comfortable ride, modern and functional interior and less wind noise in the cabin.
The availability of a folding hardtop model - badged RC, makes it an even more sensible buy and the GRP type lightweight roof retracts in just 12 seconds, plus it comes with the otherwise optional air conditioning.
It's lost none of the fun factor either and is still hugely enjoyable on open roads with great body control and pin-sharp steering.
In April 2009 it was facelifted with slight styling tweaks, the introduction of the paddle shift automatic and improved fuel economy.
Two petrol engines available
Your engine options are limited to a pair of petrol powerplants – one 1.8-litre and one 2.0-litre. The former has 124bhp, is coupled to a five-speed manual gearbox and covers 0-62mph in 9.9 seconds; the latter is more powerful at 158bhp, has a six-speed manual gearbox and can get from 0-62mph in 7.9 seconds.
There's the six-speed automatic gearbox available on later models too, which can be mated to the 2.0-litre engine to do 0-62mph in 8.9 seconds.
You can only order the soft top roof with the 1.8-litre engine, and everything else is available only on hard-top cars.
There have been several special edition MX-5s available over the years it's been available, including varying levels of kit for better value.
To find out more about how this brilliant little sports car competes against the likes of the Mini Convertible and the Peugeot 207CC, read on for the full Parkers Mazda MX-5 review.