View all McLaren 570S reviews


McLaren 570S review
Current Model
Intoxicating blend of accessible performance and everyday utility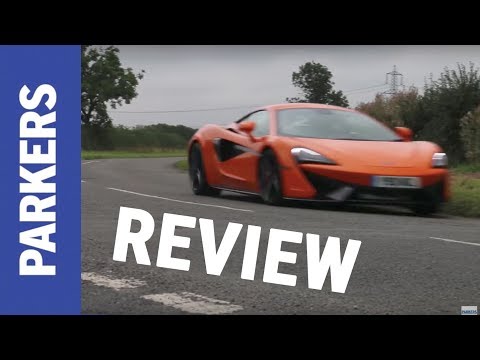 Enlarge
1

videos
Enlarge
140

photos
PROS
Incredible pace
Telepathic handling
Supple ride
Good visibility
Lots of standard kit
CONS
Not very subtle
Awkward to get into
Rivals sound better
PROS
Incredible pace
Telepathic handling
Supple ride
Good visibility
Lots of standard kit
CONS
Not very subtle
Awkward to get into
Rivals sound better
At launch the McLaren 570S represented a toe dipped into new waters, it's the forerunner of McLaren's everyday Sports Series line up - from a manufacturer historically linked with high-performance supercars.
Now flanked by the entry-level 540C and long-distance 570GT, the 570S is one of a rapid trio that you can drive daily, it does without any of the usual compromises in comfort or visibility exhibited by more focused road-rockets.
Despite the six-figure price tag the 570S competes in a fierce market, having to take the fight to the Audi R8, Honda NSX and Porsche 911 Turbo – the latter traditionally viewed as the ultimate in practical performance.
Massive power from petrol V8
Don't let that promise of usability cloud your impression of the 570S though – this is a seriously fast machine – due to its lightweight carbonfibre construction and enormously powerful motor.
It is powered by the 3.8-litre V8 used in all McLarens. It has two turbochargers, which help deliver a surge of acceleration in the middle of the rev range.
From a standstill the 570S will hit 62mph in 3.2 seconds. It's not as fast as some of its rivals (particularly the all-wheel drive Porsche 911 Turbo S) but is plenty quick enough to thrill.
Eye-catching looks
The McLaren 570S is a fascinating collection of shapes and curves. Each surface is tailored to help the flow of wind over the car, either to pin it to the ground at speed or feed those air-hungry turbochargers.
There's a striking front end that pierces the air ahead and channels it over, under and through the car, as well as two huge intakes that dominate your rearward view in the door mirrors.
At the rear, unlike the softer 570GT, there are two flying buttresses and a concave rear window that help to direct cooling air to the engine.
Most attention-grabbing of all are the McLaren-trademark up-and-out dihedral doors which bring red carpet levels of attention to mundane supermarket trips.