View all Mercedes-Benz CLA reviews


Mercedes-Benz CLA review
Current Model
Peerless compact four-door coupe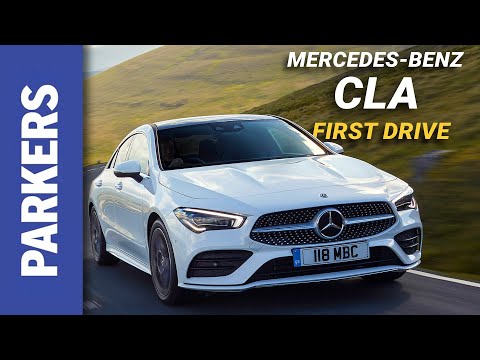 Enlarge
1

videos
Enlarge
2

photos
PROS
Kerb appeal
Improved driving experience
Impressive interior
Comprehensive tech
CONS
Expensive to buy
Limited engines at launch
No two-door version
Styling won't suit everyone
PROS
Kerb appeal
Improved driving experience
Impressive interior
Comprehensive tech
CONS
Expensive to buy
Limited engines at launch
No two-door version
Styling won't suit everyone
Mercedes-Benz CLA Coupe rivals
Now in its second generation, the Mercedes-Benz CLA Coupe is as hard to pin down as ever – as a compact four-door coupe, it enjoys a lack of proper rivals.
Only the BMW 2 Series in yet-to-be-launched Gran Coupe guise, Audi A3 Saloon or even Mercedes-Benz's own A-Class Saloon and Hatchback come close, and even then there are differences in door count and side profiles.
Compared to those the CLA Coupe is a super-sleek and stylish-looking car, with a low roofline and frameless side windows, but with the convenience of rear passenger doors.
Improvements in interior comfort
Mercedes-Benz says this car is longer, wider and more accommodating than the last CLA Coupe, and the dynamic improvements from old to new A-Class Hatchback are developed further with this car. To that end you get a wider track and lower centre of gravity than the five-door, so it's also a good deal better to drive.
Unsurprisingly, the new CLA Coupe gets the same industry-leading tech you get in the rest of the A-Class family, much of which was pioneered in the S-Class.
You get the same S-Class-emulating dashboard and interior, which currently places it at the top of the compact premium market. The feeling of interior space is assisted by the low-line dashboard, and the wide, landscape-format digital screen.

Plus, it also comes with gesture-enhanced MBUX Interior Assist.
Highly intelligent MBUX
This system is able to distinguish between the driver's and front passenger's hand motions. Other functions can also be controlled in this way, including the interior lamp, which can be switched on and off by briefly extending a hand towards the rear-view mirror.
If the driver reaches over towards the unoccupied front passenger seat in the dark, it will be illuminated automatically. This makes it easier to find any items which may have been placed on the seat.
As with the rest of the cars in the Mercedes-Benz range, it's possible to access most of the extended features by simply saying, 'Hey Mercedes,' in the way you'd speak to an Amazon, Apple or Google assistant at home.
The CLA Coupe boasts the very latest driving driver-assistance systems, such as the brilliant Distronic Plus adaptive cruise control system. The company says it offers the highest level of active safety features in this class.
What engines does the Mercedes-Benz CLA Coupe have?
Like its A-Class cousin, the CLA Coupe is petrol and automatic-only at launch, with the seven-speed DCT transmission being the sole option. A manual gearbox and diesel units will follow.
There will also be a version modified by Mercedes-AMG called the CLA 35, offering substantially more punch than the efficient but relatively slow options at first.