View all Peugeot 307 reviews


Peugeot 307 Coupé Cabriolet (2003 - 2008)
Review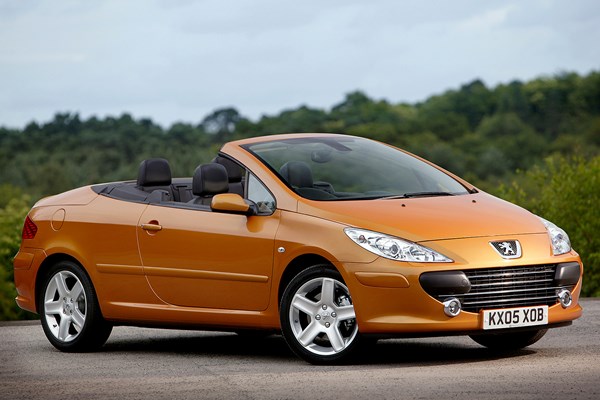 PROS
Good looks, versatile roof and plenty of kit
CONS
Steering lacks feel, dynamics compromised
PROS
Good looks, versatile roof and plenty of kit
CONS
Steering lacks feel, dynamics compromised
Other Peugeot 307 (2001 - 2008) models:
Verdict
The 307CC follows on the heels of the 206CC - the first affordable convertible with a metal folding roof (previously only Mercedes-Benz and Lexus had them). It's a nifty selling point, but performance and handling suffer because of the added weight. If you're torn between a 206CC or a 307CC then the decision must come from consideration for your passengers - you can get adults in the back of a 307.
Equipment levels are quite generous, and a fully loaded one will feel like a lot of car for the money when compared to convertible rivals from executive manufacturers.