Renault Captur review
Current Model
Personalisation drives Captur's attraction and popularity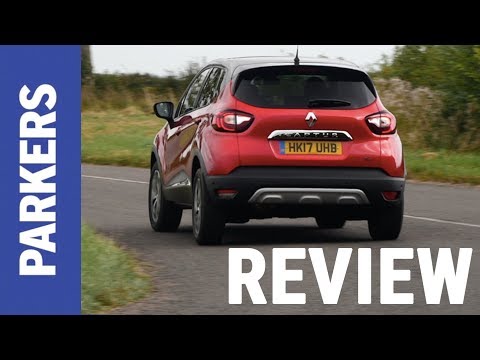 Enlarge
1

videos
Enlarge
110

photos
PROS
Easy to drive
Eye-catching looks
Low running costs
Plenty of kit
CONS
Relatively small boot
Slightly bland engine choices
Interior lagging behind

Not engaging to drive
PROS
Easy to drive
Eye-catching looks
Low running costs
Plenty of kit
CONS
Relatively small boot
Slightly bland engine choices
Interior lagging behind

Not engaging to drive
The Renault Captur is the French manufacturer's smallest foray in the popular crossover market – a car that is tall and roomy like an SUV, but based on a normal hatchback underneath so it's easy to drive on the road and relatively cheap to run. So far the Captur has outdone all its sales targets and become the biggest-selling small SUV in Europe and the second biggest seller in the UK.
Despite the missing 'e', its name is pronounced the same as the word 'capture' and Renault hopes it can continue to do just that to the attentions of buyers interested in fashion-led small 4x4s such as the Nissan Juke, Peugeot 2008, and Vauxhall Crossland X. It's in its twightlight years now, not that you'd know it it look at it.
Distinctive design
In appearance, it resembles a taller, chunkier Renault Clio hatchback with a raised ride height, plastic sill guards and large-diameter wheels to give it a tougher appearance. It's a good-looking beast, and although it's due for replacement in 2020, the original car still looks smart and contemporary, and bang on trend with what buyers want today.
Although it looks like an off-roader, and feels like one to sit in because of its slightly elevated driving position, it feels very much like a conventional car to drive. And just as importantly, there's nothing intimidating about the Captur to sit in - it feels strangely normal.
That's not surprising, as underneath it's built on the same underpinnings as the previous-generation Clio, with which it also shares some elements of its interior.
Facelift from summer 2017
The Captur received a new front end resembling the larger SUVs in Renault's line-up. But the Captur's 2017 facelift saw an uplift in standard equipment and onboard tech, which allowed it to (largely) stay abreast of the opposition. Although it made the front end look significantly different, the rear enjoyed less of an overhaul and the interior made do with some higher quality plastics.

Renault also took the opportunity to rejig the trim levels, but mechanically it remained unchanged.
Practical touches
Its overall dimensions are relatively small (it's only 6cm longer than a Clio), which makes it easy to manoeuvre and park in urban areas. It's also relatively light, at less than 1,200kg.
The boot isn't quite as big as you might hope, but does include a generous amount of extra storage in a compartment under the boot floor, and there's plenty of space when the 60:40-split rear seats are folded down.
As standard, the entire rear seat bench can be slid forwards and backwards to create either more legroom or greater luggage space. A neat touch for higher trim levels is zippable seat upholstery, which can be removed and put in the washing machine or replaced altogether.
Range of customisation options
There's plenty of standard kit, with even basic Capturs getting 16-inch alloy wheels, Bluetooth connectivity, keyless start, Hill-Start Assist and cruise control. Renault aims for personalisation options to be a key part of the Captur's appeal, with a range of contrasting exterior colours for the roof and mirrors available, as well as differing interior trim colours, wheel designs and decal packs.
A selection of manual and automatic petrol and diesel powertrains are available with low fuel cost and CO2 emissions.
Read on for the Parkers Renault Captur full review