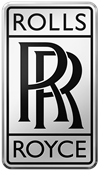 Rolls-Royce Cullinan review
Current Model
The world's ultimate luxury SUV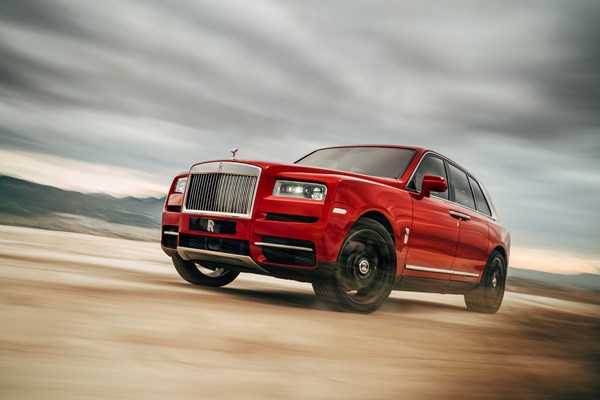 PROS
Peerless comfort and luxury
Amazingly refined on-road
Comfortable and capable off-road, too
Class leading space
Superb craftsmanship
CONS
Rather expensive
Not as agile as some other big luxury SUVs
Very thirsty
PROS
Peerless comfort and luxury
Amazingly refined on-road
Comfortable and capable off-road, too
Class leading space
Superb craftsmanship
CONS
Rather expensive
Not as agile as some other big luxury SUVs
Very thirsty

The new Rolls-Royce Cullinan is the biggest, heaviest, most luxurious and, at £276,000 before any personalisation, easily the most expensive SUV on sale.
If it has any rivals – and Rolls insists it doesn't – then the Bentley Bentayga and top-end Special Vehicle Operations-modified Range Rovers come closest. Both, however, are barely half the Cullinan's hefty price.

This is not just Rolls-Royce's first SUV. The Cullinan – named after the biggest diamond ever found – is also Rolls-Royce's first four-wheel drive vehicle and its first hatchback. It must also surely be the first to offer an optional towbar: Rolls says this a working vehicle, likely to tow boats and horses, as well as do the school run and serve up daily transport for the super rich.
Peerless on road
As you'd expect, it has a level of craftsmanship and cosseting comfort well north of any rival. It is the most spacious of all SUVs, as well as the most pampering. Rear legroom is as generous as a limo's. Vast coach doors (rear hinged) allow for graceful entry and exit.

On road, it is almost as silent and smooth-riding as the majestic Phantom saloon, with which it shares many mechanicals – including its V12 twin turbo engine and the silky smooth ZF eight-speed auto gearbox. It is marvellously serene on major roads or around town. Only on winding secondaries does the 2.6-plus tonnes betray it. No matter how clever its active anti-roll bars and dampers, and its satellite guided gearshifts, it still feels like a big hefty car when the going gets tight. A Range Rover, a Cayenne and a Bentayga are all more agile.
Supreme off-road comfort
Far more surprising is its off-road nous. Rolls management briefed engineers to maintain the on-road 'magic carpet' ride of the Phantom, yet deliver class-leading off-road comfort and refinement too. Effortless everywhere was the mantra. They have succeeded.

Though a Range Rover – with its greater wheel articulation and superior wading depth – ultimately will go places that a Cullinan cannot, the Rolls is smoother, quieter and more assured on most off-road surfaces. Its manoeuvrability is also excellent, despite its mass and size. Four-wheel steering, a huge boon on tight gravel switchback track, helps. The hugely torquey 6.75-litre V12 is staggeringly strong. No low transmission range is offered, and nor is it necessary.
Made for luxury adventure
Rolls-Royce expects the Cullinan to be a working vehicle that will likely accrue far higher mileages than Phantoms, Ghosts or Wraiths. It believes the Cullinan will be used for 'luxury adventure', including accessing hard-to-reach fishing spots, sand dune driving in the Middle East, hunting, and even multi-day off-road adventures.

As with all Rolls-Royces, most customers will request bespoke work – typically leather work or customised wood treatments. On the Cullinan this includes 'recreation modules'. These hand-crafted drawers would include equipment needed for activities such as fishing, rock climbing, snow boarding or photography. Add a few juicy options and the Cullinan's price soon breaks the £300,000 barrier.
Rolls-Royce's first hatchback
Rolls doesn't refer to its new car as a hatchback. It quaintly calls its bootlid 'the clasp'. But a hatch it is, and it offers a split tailgate and a choice of rear end configurations. You can have a conventional folding rear seat or a twin fixed seats. The latter is also offered with a fixed glass partition between seats and boot, which improves cabin insulation.