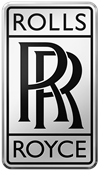 Rolls-Royce Phantom review
Current Model
'Best car in the world'? It's up there…'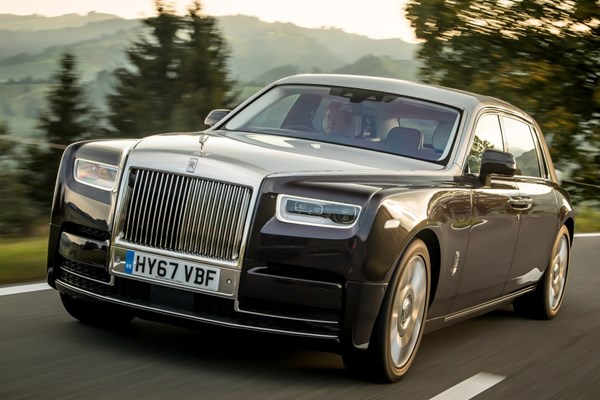 PROS
Effortless performance
Incomparable comfort
Unrivalled road presence
CONS
Expensive, although it's to be expected
Looks too much like the previous version
Is it really that much better than a Ghost?
PROS
Effortless performance
Incomparable comfort
Unrivalled road presence
CONS
Expensive, although it's to be expected
Looks too much like the previous version
Is it really that much better than a Ghost?

The latest Rolls-Royce Phantom VIII looks very much like the old VII, at least at first glance. Despite looking as bulky as it does, it's sleeker than before, and all the mechanicals are new, too. That makes it an interesting alternative to the Bentley Mulsanne and top-end Mercedes-Benz Maybach S-Class, although it's significantly more expensive.
From fresh 'Architecture of Luxury' aluminium platform that will underpin all upcoming Rolls-Royces, to a new twin-turbo V12, this is an all-new car. Rolls-Royce has set out to create the world's pre-eminent luxury car – the most cosseting, most comfortable, most stately, most individualistic, most beautifully appointed, most extravagant and most expensive.
Rolls-Royce Phantom styling and design
The new Phantom is very much an evolution of the previous car's shape, and it incorporates the same high bluff nose, rounded balloon front wings, long bonnet, flowing flanks, that underpin all Phantoms in one way or another.
But look closer, and you'll see that the new one is now smoother and slightly softer in overall shape, the grille is mildly raked back, and the whole character is a bit less formal and upright, more laid back. Rolls-Royce clearly knows its customer base.

It's shorter than the outgoing car by 80mm or so, but at 5.76 metres (normal wheelbase) and 5.98 metres (extended wheelbase) the Phantom remains, by some margin, the world's longest production car. Wheelbase is slightly up on the old Phantom's to increase rear legroom. Weight is unchanged, at a vast 2.56 tonnes. Plenty of top-end SUVs are lighter.
What's under the skin?
That new family aluminium architecture is lighter and 30% stiffer than the old Phantom's spaceframe chassis. The extra stiffness boosts ride comfort and refinement, to which larger air springs and new softer-walled tyres also play noble supporting roles.
Active anti-roll bars, that disengage when not needed, further boost ride suppleness. Ride comfort is fantastic, a cut above anything on the road. The other big technical upgrade is the new 6.75-litre motor, based on the Ghost's V12 but extensively modified. Unlike the old naturally aspirated Phantom, the new V12 uses turbochargers to boost low-end torque, and make performance even more effortless.
What is the Rolls-Royce Phantom like inside?
Being inside a Phantom is a wonderful experience. The finest leathers, lovely wood veneers, and made-in-England lamb's wool carpets make every journey an event. Rear wood marquetry picnic tables pop down, just as high-res screens pop up, a nice juxtapostion of classic and modern.

A drinks cabinet is neatly packaged in the leather and wood lined central armrest, with coolbox and twin champagne flutes. The headrests are pillow-soft, the rear seats – individual or loungechair, you choose – are expansive and cossetting.
Entry and exit are by vast rear-hinged doors, all the better for the rear-seat passenger to make an impact on arrival. Naturally, the big rear pillar neatly hides the their face, until he or she leans forward to reveal his or her visage to the curious world.

Every Phantom will be customised to some extent – there is really no such thing as a standard version. There are so many splendid details, such as the starlight headliner, where its LEDs can twinkle, or concentrate light for map reading.
Perhaps the most novel new sign of bespokery is the 'gallery'. This replaces much of the dashboard with a glass-covered display area, behind which the customer can commission his or her own artwork. It could be made from silk, metal work, porcelain or be an oil painting.
What is the Rolls-Royce Phantom like to drive?
The engine punches with silken smoothness – it's never jerky – and response is instant. It's also incredibly quiet, as eerily silent as an electric motor. Only when accelerating hard does some faint induction slurp betray its internal combustion.
On the move, this is probably the quietest car that's ever laid tyre to tarmac. It's a leather-lined library in the fast lane, as silent as a cathedral and as imposing as one, too.
The silence is so complete that some engineers were concerned it may be too quiet. It almost feels unnatural. It's not just the silken V12 that's responsible. There's a whopping 130kg of sound deadening to silence any groans or whines, and the tyres are foam filled and sealed to mute any tyre cavity thrum.

For such a vast and heavy car, it's surprisingly good to drive. The steering is light but precise – you can drive this car down a winding road with a surprising amount of enthusiasm, relishing the on-demand torque.
Maybe lateral seat support could be better – but not let's pretend it's a sports saloon. Rather, the Flying Lady can lift her skirts, and run hard, when you want her to. This is what you'd expect, and all you'll need in a car like this.
Other Rolls-Royce Phantom models: