Ford Transit Courier dimensions (2014-on)
On this page you'll find full exterior and load area dimensions for the Ford Transit Courier, a van that competes in the compact segment of the market.
Payload and towing capacity are given here, too.
To find out what it's like to drive, read details of standard equipment and discover whether we think it's good value, see our main Transit Courier review page.
The Ford Transit Courier might be tiny in van terms, but it still offers twice the load volume of a small, car-based van, and greater load area than any direct rival, too.
Inside the cargo compartment there are DIN tie-down points on both sides and a bright LED load light.
Four bulkhead options are available: a mesh cage, a moulded full bulkhead, a full steel bulkhead and a full steel bulkhead with a window.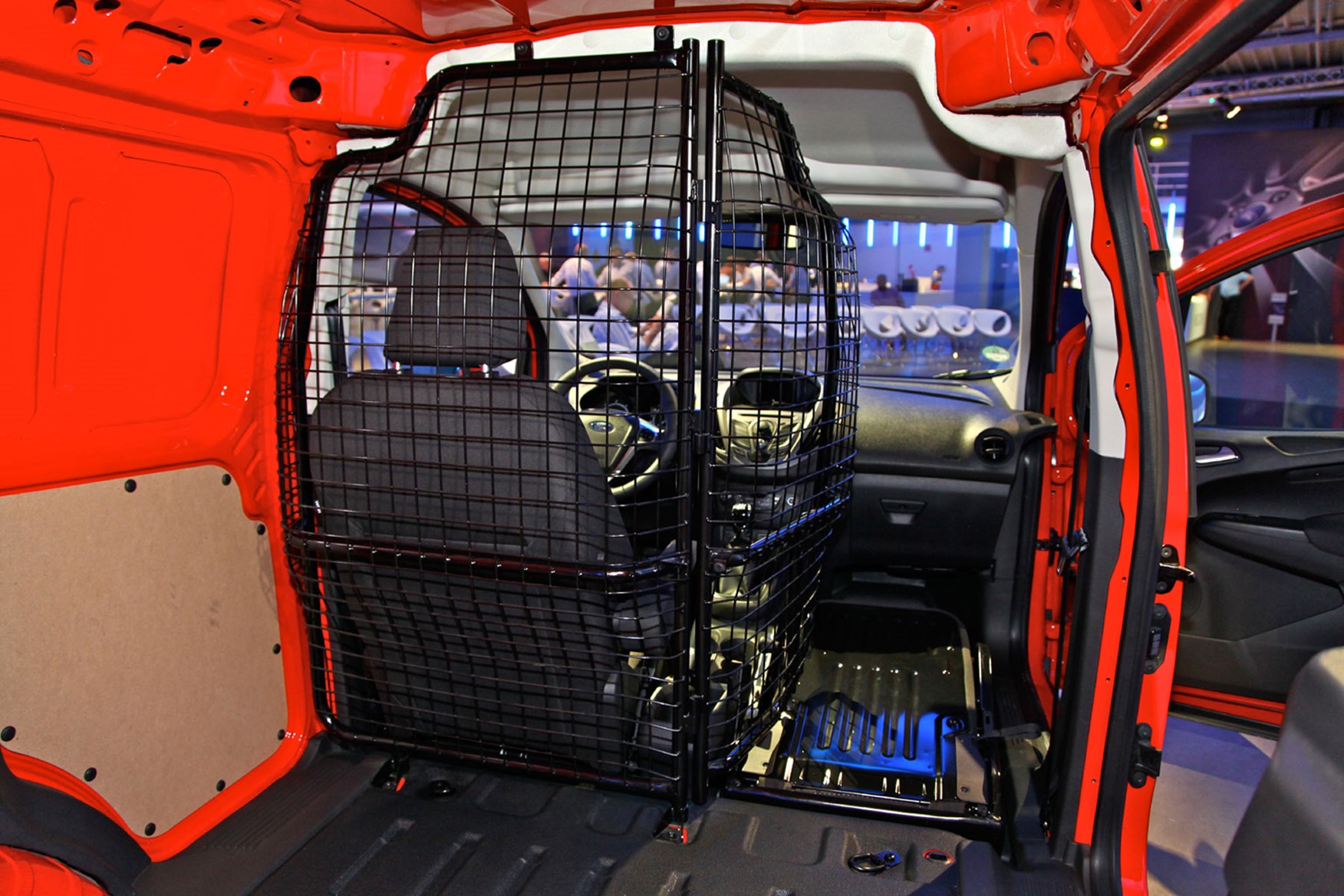 The mesh option has a hinged section and a flat-folding passenger seat, which means longer objects can be safely carried.
A sliding side door on the passenger side is standard on Trend, Limited and Sport models, with a second sliding door available as an option.
Roof rails are optional, too.
Ford Transit Courier exterior dimensions
The Courier comes in only a single size; here's how big it is:
Exterior length: 4,157mm
Exterior height (without roof rails): 1,770mm
Exterior width with mirrors extended: 2,112mm
Exterior width with mirrors folded: 1,991mm
Exterior width without mirrors: 1,764mm
Wheelbase: 2,489mm
Ford Transit Courier load area dimensions
This is how big the load space is in a Transit Courier:
Maximum load length (at floor): 1,620mm
Load length at belt line: 1,358mm
Load length with folding bulkhead and fold-flat passenger seat: 2,593mm
Maximum load height: 1,244mm
Maximum load width: 1,488mm
Width between the wheel arches: 1,012mm
Sill height: 564mm
Rear door opening width: 1,104mm
Rear door opening height: 1,100mm
Side door opening width: 453mm (601mm without bulkhead)
Load volume: 1.9 cubic metres VDA / 2.3 cubic metres SAE
Load volume with flexible bulkhead: 2.4 cubic metres VDA / 2.6 cubic metres SAE
Maximum payload for the Ford Transit Courier payload is 660kg for pre-2018 models - though this does vary with model and fitted equipment - falling to 519-595kg for the latest Euro 6.2 versions (at time of writing in February 2020).
Current Transit Courier Kombi models have a 468kg payload rating.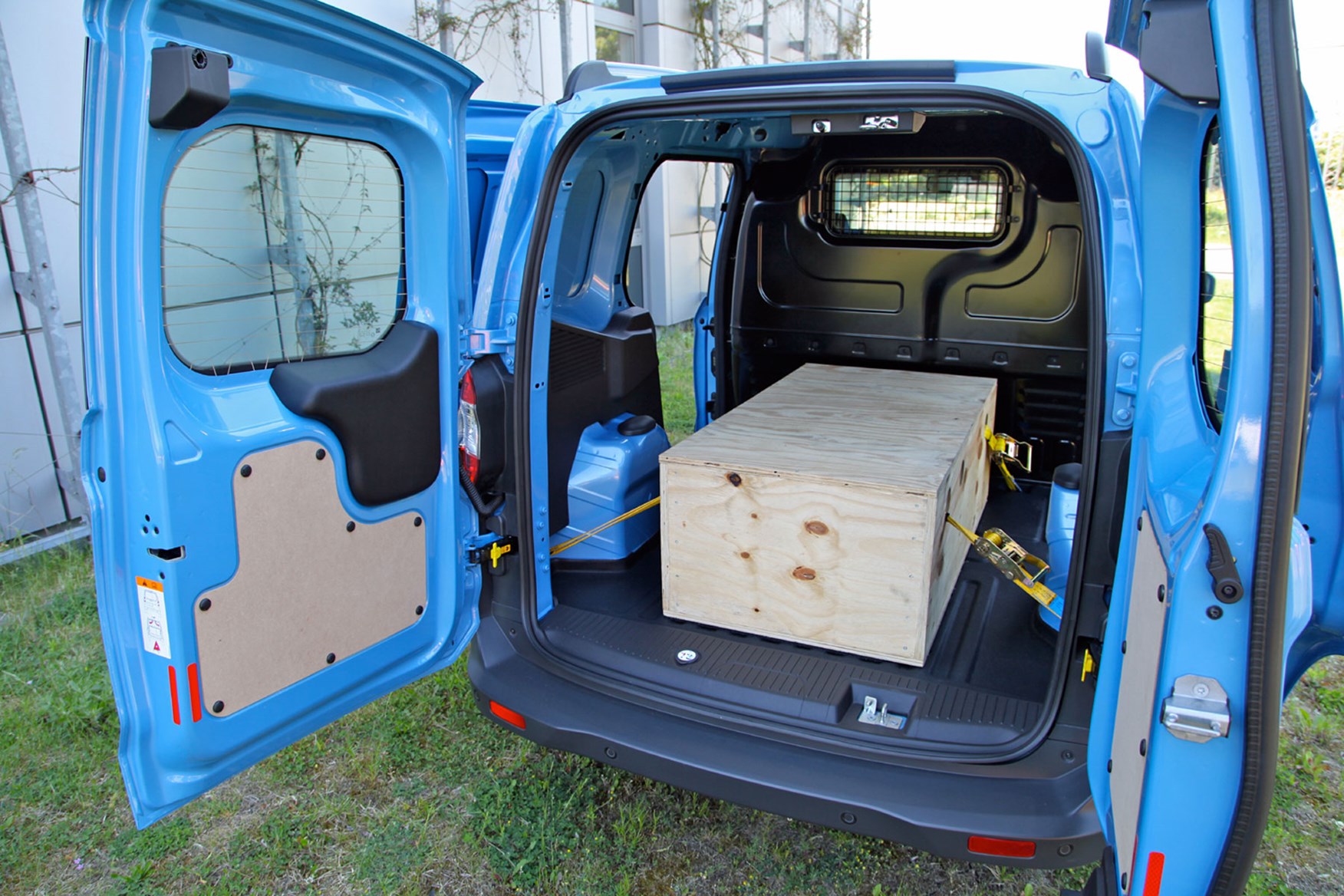 As for towing, the latest diesel models are rated 560kg max, while the petrol models will tow 650kg with an unbraked trailer and 850kg with a braked trailer.