LDV V80 dimensions (2016-on)
On this page you'll find the full dimensions and payload info for the LDV V80 large van.
Check out our main LDV V80 review page if you're after driving impressions or details about value, mpg and quality.
The LDV V80 panel van comes in just three versions, split across two wheelbase lengths (SWB and LWB) and three roof heights.
The firm does also offer a number of off-the-shelf conversions based on the chassis cab, however.
Each version of the van has a maximum load width of 1,770mm, with 1,380mm between the rear wheelarches.
The rear door entry width is 1,550mm, and the doors themselves fold back up to 255 degrees on long-wheelbase models. All LDV V80s are equipped with a single side door on the passenger side.
Fixtures and fittings inside the load area are rudimentary but look tough. LDV includes easy-clean, non-slip matting in the back, and there is lighting, too.
LDV V80 exterior dimensions
Want to know how big the LDV V80 is on the outside? All the info is in the table below:
LDV V80
SWB Low Roof
LWB Medium Roof
LWB High Roof
Exterior length (mm)
4,950
5,700
5,700
Exterior height (mm)
2,132
2,345
2,552
Exterior width (mm)
1,998
1,998
1,998
Rear door opening height (mm)
1,360
1,580
1,790
Rear door opening width (mm)
1,550
Side door opening height (mm)
1,380
1,590
1,590
Side door opening width (mm)
1,100
1,290
1,290

As you can see, the short-wheelbase (SWB) model only comes with a low roof, the long-wheelbase (LWB) version is offered with a choice of medium or high roof.
LDV V80 load area dimensions
Want to know how much load space there is in an LDV V80? The table below will tell you:
LDV V80
SWB Low Roof
LWB Medium Roof
LWB High Roof
Maximum load length (mm)
2,550
3,300
3,850
Maximum load height (mm)
1,505
1,710
1,925
Maximum load width (mm)
1,770
Width between wheelarches (mm)
1,380
Load volume (cubic metres)
6.4
10.4
11.6
The LDV V80 is not a van for heavyweight lifters – it better suits small operators who need cheap space rather than outright load capacity.
LDV V80 payload capacity
The maximum payload ratings are as follows:
SWB Low Roof: 1,204kg
LWB Medium Roof: 1,419kg
LWB High Roof: 1,389kg
As for gross vehicle weight (GVW), the SWB model is rated at 3.2 tonnes (3.2t or 3,200kg), while the LWB models are rated at 3.5 tonnes (3.5t or 3,500kg).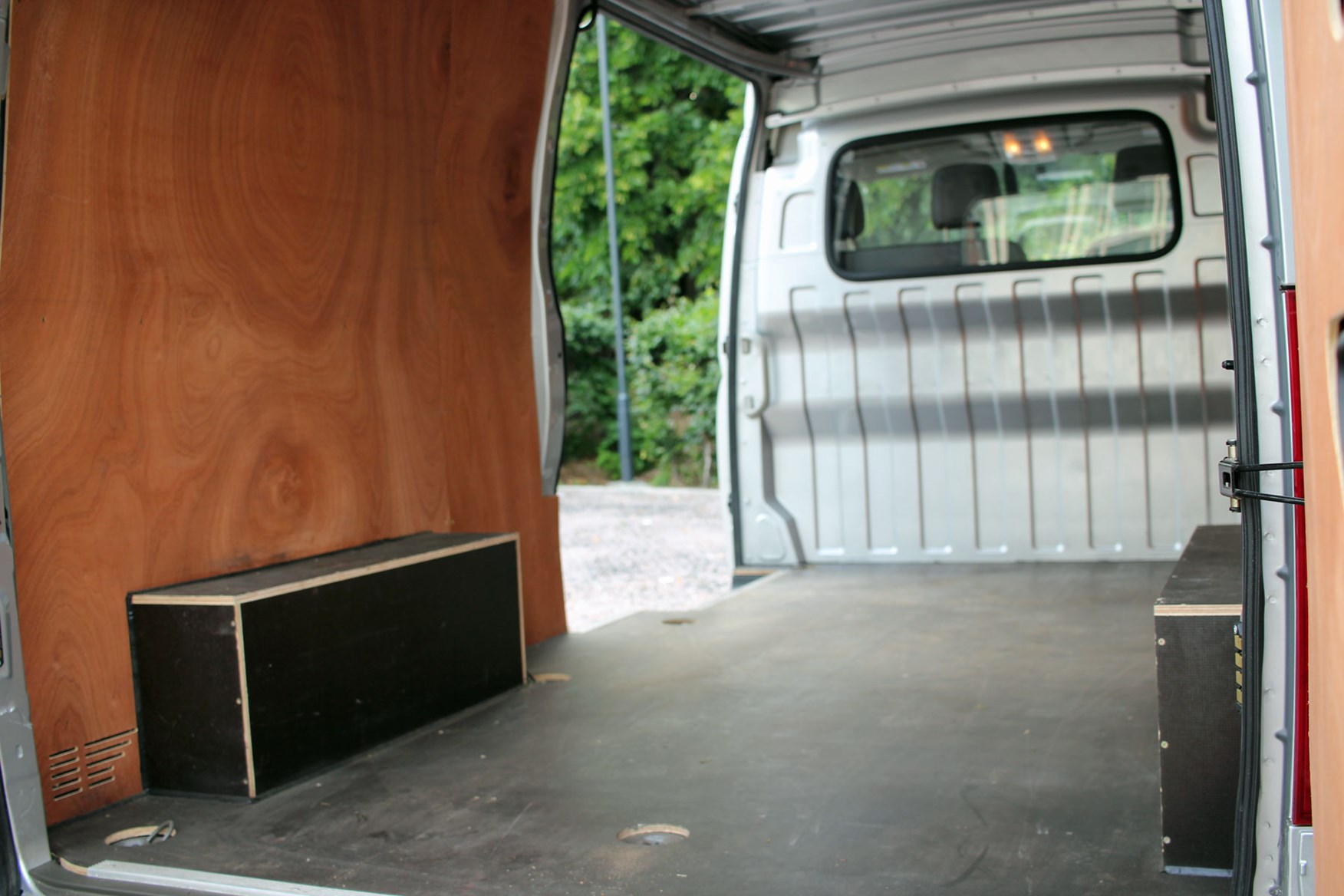 LDV also makes an electric version of the V80 called the EV80; this only comes in the LWB Medium Roof panel van configuration, but the weight of the batteries reduces the payload amount to 950kg.
LDV V80 towing capacity
Another area where the V80 is well behind much of the rest of the large van class is towing.
The unbraked towing figure is the usual 750kg, but even with the optional towing pack, the most it can manage is 2,000kg with a braked trailer - without the towing pack it's limited to just 1,200kg.