Mercedes-Benz Citan review (2021)
This Renault in disguise is Mercedes' least successful van
PROS
Comfortable
Refined and easy to drive
Available in three bodylengths
CONS
Rivals are cheaper
Low build quality
Poor payload
Summary
With the introduction of the Citan small van in 2013, Mercedes is now finally competing in every major panel van sector - meaning whatever your requirements, you can now buy a Mercedes-Benz to suit.
Although whether you should is a different matter, for while Mercedes will go to great lengths to have you believe otherwise, the Citan is based on the Renault Kangoo.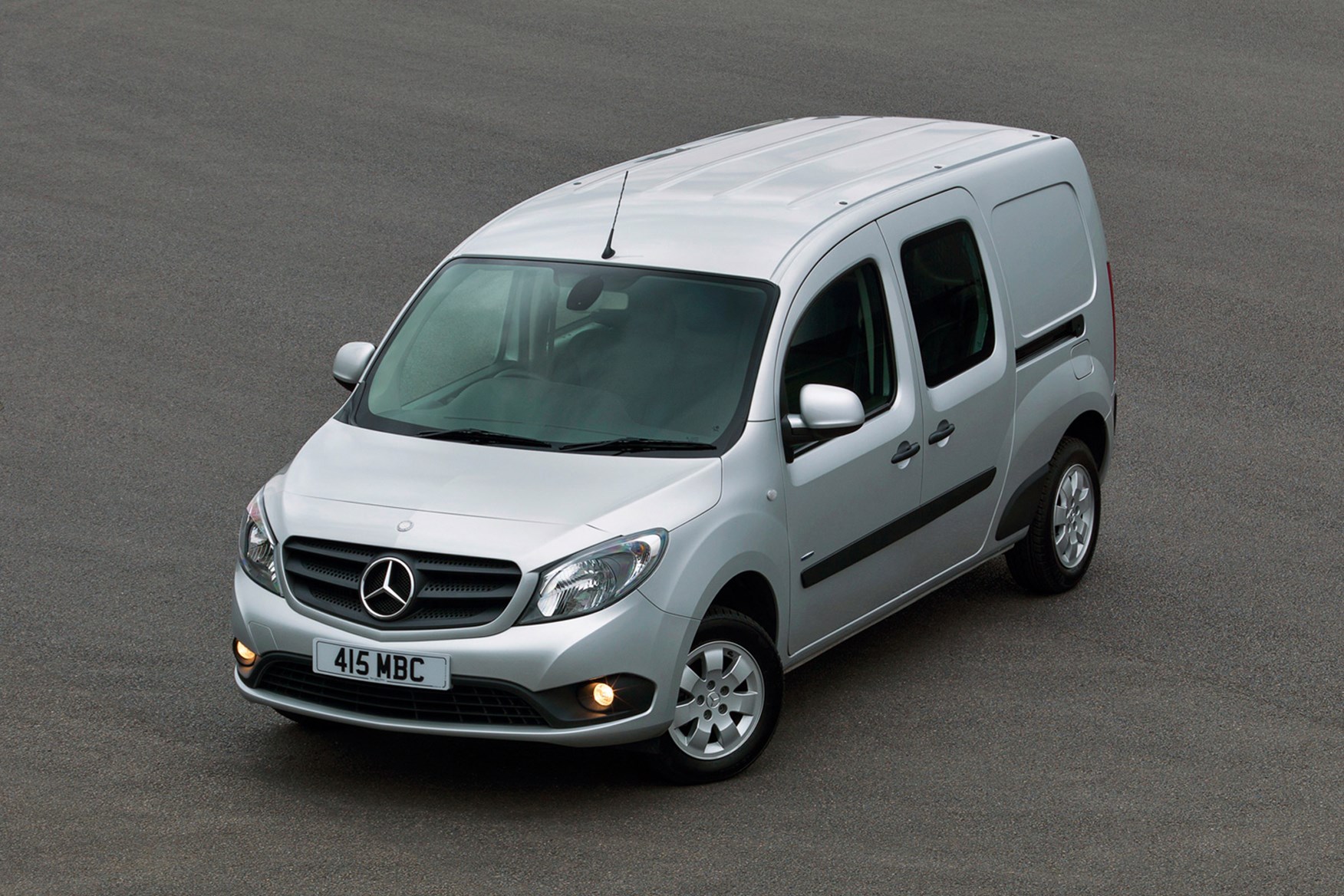 Admittedly, it has had a serious amount of redevelopment to wrench it up towards the premium German brand's usual standards. But though the pricelist reflects this premium nature, in some respects 'towards' does seem to be more apt than truly achieved...
If you're wondering where the name came from, it's a hybridisation of the words 'City' and 'Titan'.
Right.
Mercedes Citan strengths and weaknesses
The Citan is cerainly a versatile option, with three bodylengths and three model variants - regular panel van, crew van and passenger carrying Tourer - to choose from.
However, when it comes to key aspects such as fuel economy and payload, the Citan is middling at best.
All-new Mercedes Citan for 2020-2021
All is not lost for buyers who really want a small Mercedes van, however, as an all-new version is on the way - and we've got the spy photos to prove it.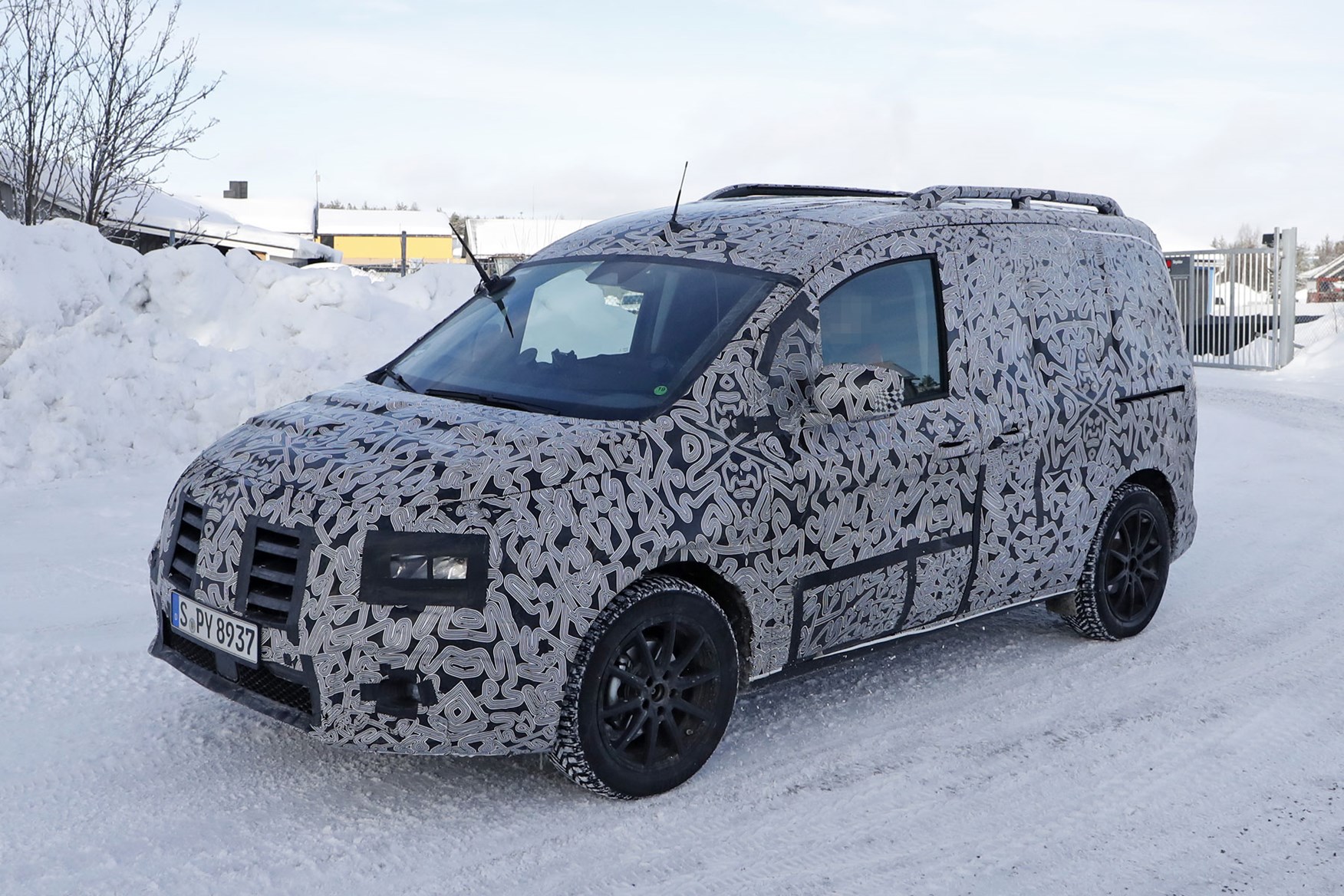 The new model will once again be based on the Renault Kangoo (a new version of that is also due soon), but Mercedes is said to have had more engineering input this time around.
---

Mercedes Citan verdict
Is this posh small van good enough to warrant the extra cash the Mercedes-Benz badge demands over well-established rivals, such as the Ford Transit Connect and the Peugeot Partner / Citroen Berlingo twins? We'd find it hard to justify, but understand why you might.
Read on for the full Mercedes-Benz Citan review on Parkers Vans to find out more.
Skip to our full verdict on...
The Mercedes Citan initially launched with four engines: three diesel and one petrol.
Each of the diesels is a variant on the same basic 1.5-litre turbo engines, while the petrol is a 1.2-litre turbo engine. All of them are actually Renault engines, rather than true Mercedes power plants, but this isn't necessarily a bad thing.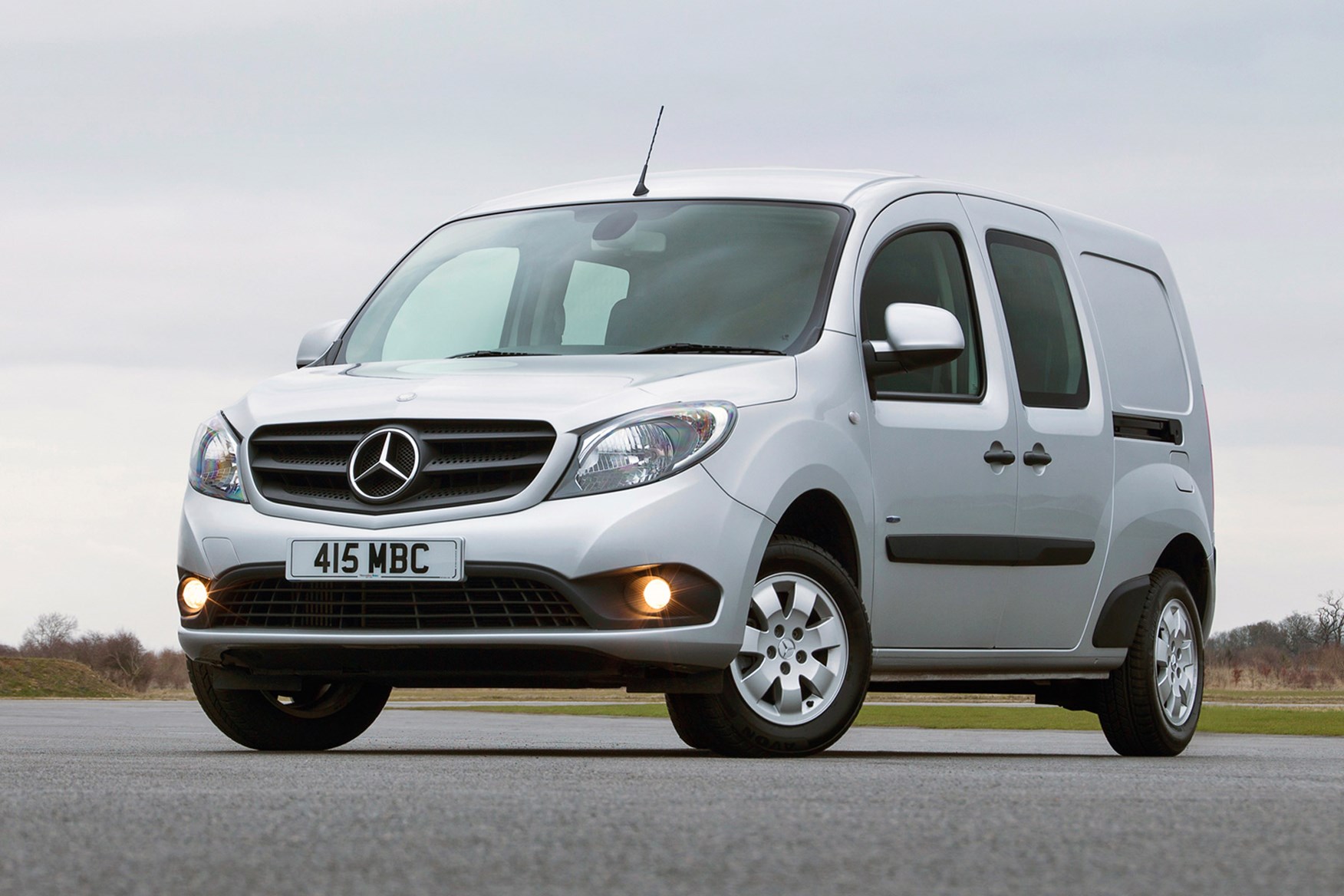 The diesel has been in production for a long time, and is a smooth, reliable unit with plenty of poke.
The entry-level Citan 108 CDI, a 75hp version of the diesel with 180Nm of torque, has subsequently been dropped from the range, leaving the 90hp/200Nm 109 CDI as the least powerful (and cheapest) model you can currently buy.
The more powerful 111 CDI diesel engine was added to the range in late 2013. This generates 110hp and 240Nm, which is usefully spread across the middle of the engine's rev range.
This extra pulling power makes it easier to keep pace with traffic when carrying heavier loads.
The petrol engine also arrived in late 2013. Badged simply Citan 112, this produces 114hp and 190Nm of torque – not bad at all for its size.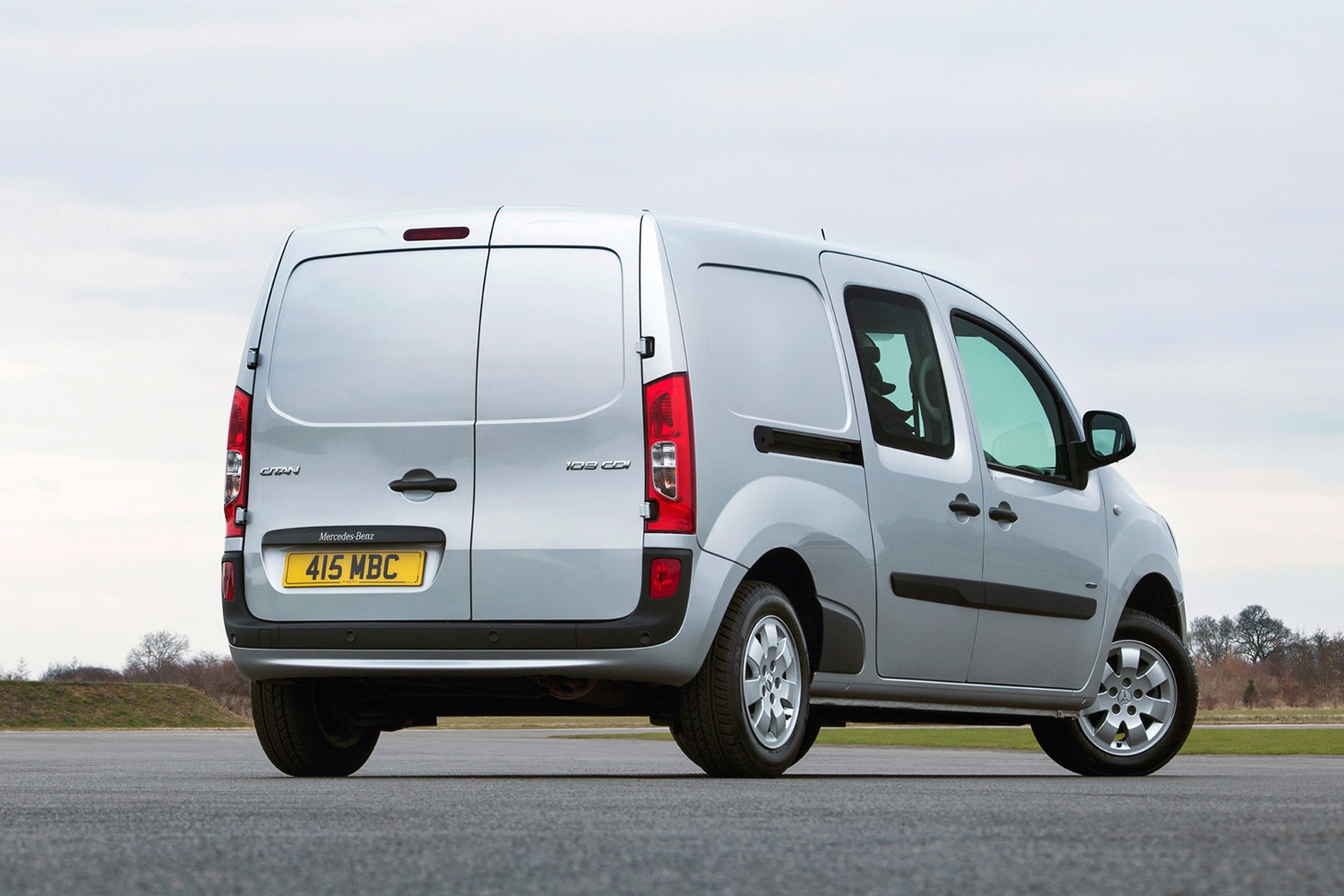 It's also quieter, smoother and more driveable than its diesel stablemates, and is the only version of the Citan available with an automatic gearbox. Introduced in 2016, this six-speed unit works very well, but makes a big dent in the fuel economy.
Diesels still dominate overall sales, but if you plan to use the van infrequently or in the city for most journeys then a petrol version could make sense.
One of the first things you notice about the Citan is how comfortable it is. The adjustable driver's and passenger's seats offer lots of support, and it's easy to find a decent driving position.
The location of the gear lever is another factor which improves the experience – it falls easily to hand and has the sort of assured operation you expect from Mercedes products.
The dash is shaped around the driver, while all of the materials and switchgear employed feel of a decent quality. They feel tough and rugged yet work with reassuring functionality. You get the sense this is a premium product.
It's easy to spot the van's Renault Kangoo roots though, in the form of the bizarre handbrake shaped a little like the hand throttle on an aircraft. This is characterful but makes access to the cupholder immediately ahead of it very difficult once the handbrake is released.
The most economical versions of the Citan are those fiitted with fuel-saving BlueEfficiency technology packs - so equipped, both the 108 and 109 CDi diesels claim 65.7mpg at best.
The more powerful 111 CDi isn't far behind, however, with a claimed maximum of 64.2mpg.
The petrol-powered Citan 112 is said to be capable of 46.3mpg
Although it's not the cheapest van in its sector, servicing and maintenance costs shouldn't worry you too much. Several (but not all) Mercedes van dealerships are also open 24 hours a day, which should comfort those working overnight.
There are myriad finance packages available depending on your individual requirements. Contact your local dealer to learn more.
The Citan is based on the well-tested Renault Kangoo, and it's been significantly re-engineered by Mercedes, which has an excecllent reputation in this area.
Bought new they come with the standard Mercedes-Benz warranty of three years and unlimited mileage. Up to 30 years of roadside assistance is also included via the MobiloVan service.
Mercedes Citan safety did not perform as well as hoped in initial Euro NCAP crash testing, achieving a three-star rating out of a possible five. Issues with the side curtain airbag and a noticeable gap between the B-pillar and sliding door after impact were cited as reasons for the score.
Mercedes described the results as 'not satisfactory' and worked with Renault to establish design solutions to improve crash performance. In November 2013, the Citan Kombi was reassessed and improved its rating to four stars.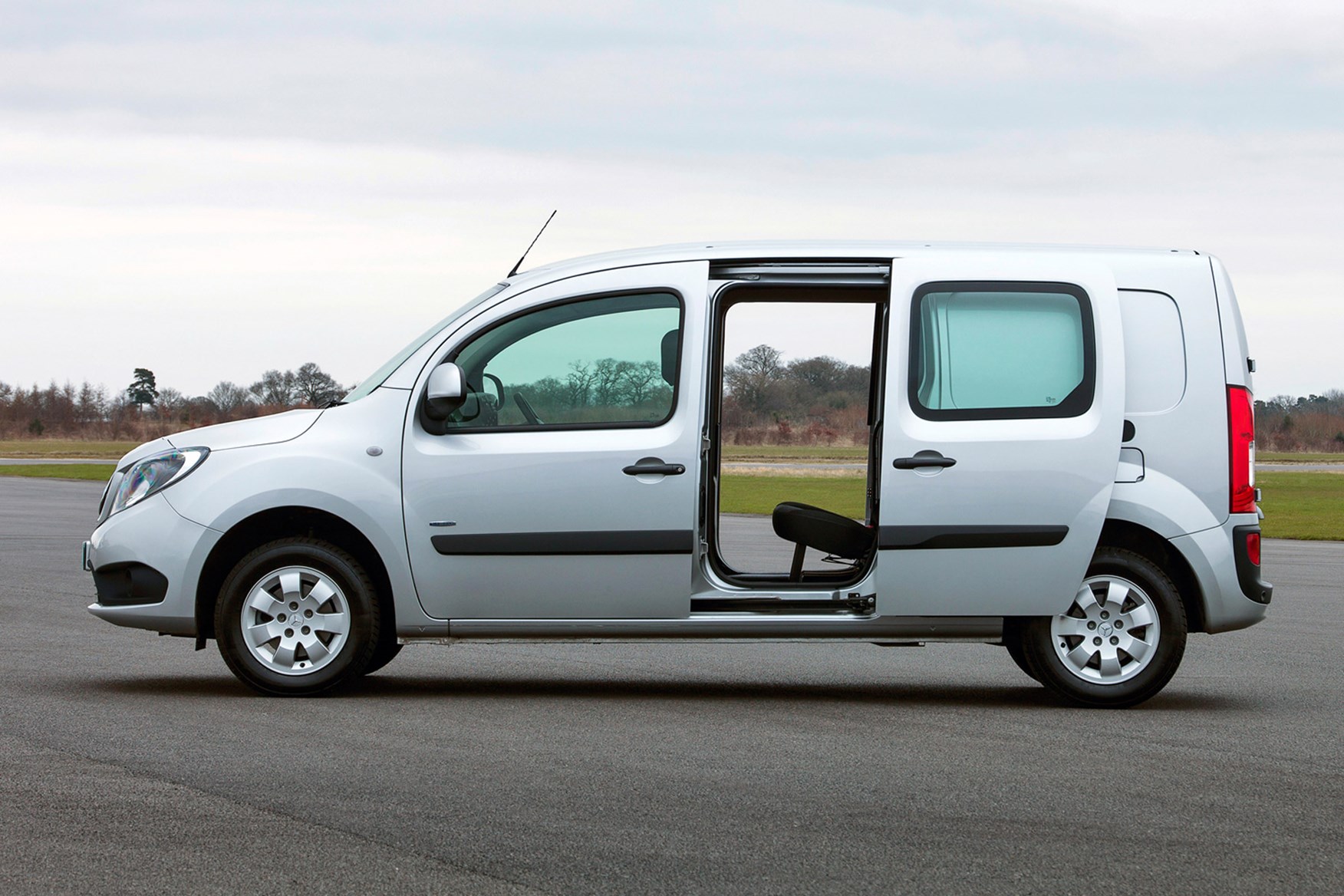 As ever with Mercedes-Benz safety there are plenty of electronic safety systems.
Start-off Assist is a clever system which holds the brakes for a few seconds after the driver releases the pedal to prevent the van rolling back into things behind it.
There's an electronic stability control system as standard which takes load into account when deciding how best to keep the vehicle in check. This works alongside a battery of electronic assistance systems designed to keep your van stable and heading in the direction you desire.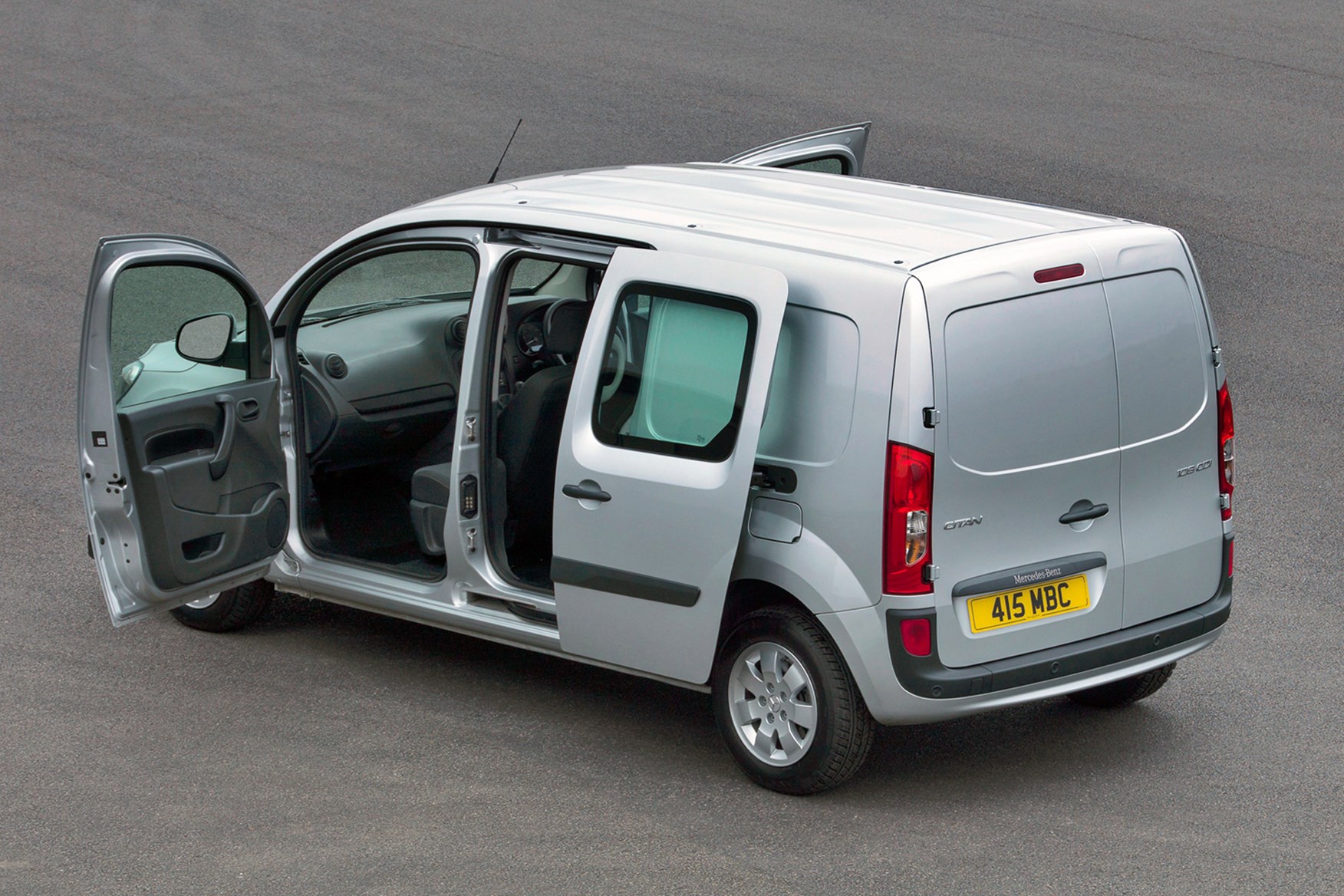 There are also standard daytime running lights and a driver's airbag.
Finally, you could go for the optional Safety Pack which includes driver and passenger thorax airbags, a passenger airbag and fog lamps.
Which Mercedes-Benz Citan is best for me?