Nissan e-NV200 dimensions (2014-on)
Look for information on the dimensions of the Nissan e-NV200 electric van? Then you've come to the right place.
For info on the driving experience, driving range, charging time and standard equipment, however, see our main Nissan e-NV200 review page.
The Nissan e-NV200 electric van is based on the regular Nissan NV200, which means it's a small van that comes in a single bodysize. A tall narrow shape, it still manages to cram in a large 4.2 cubic metres of load volume, making it one of the most practical small vans around when it comes to physical space.
And that's before you consider the e-NV200 XL, a third party conversion that gives this little Nissan a bigger load area than some medium vans.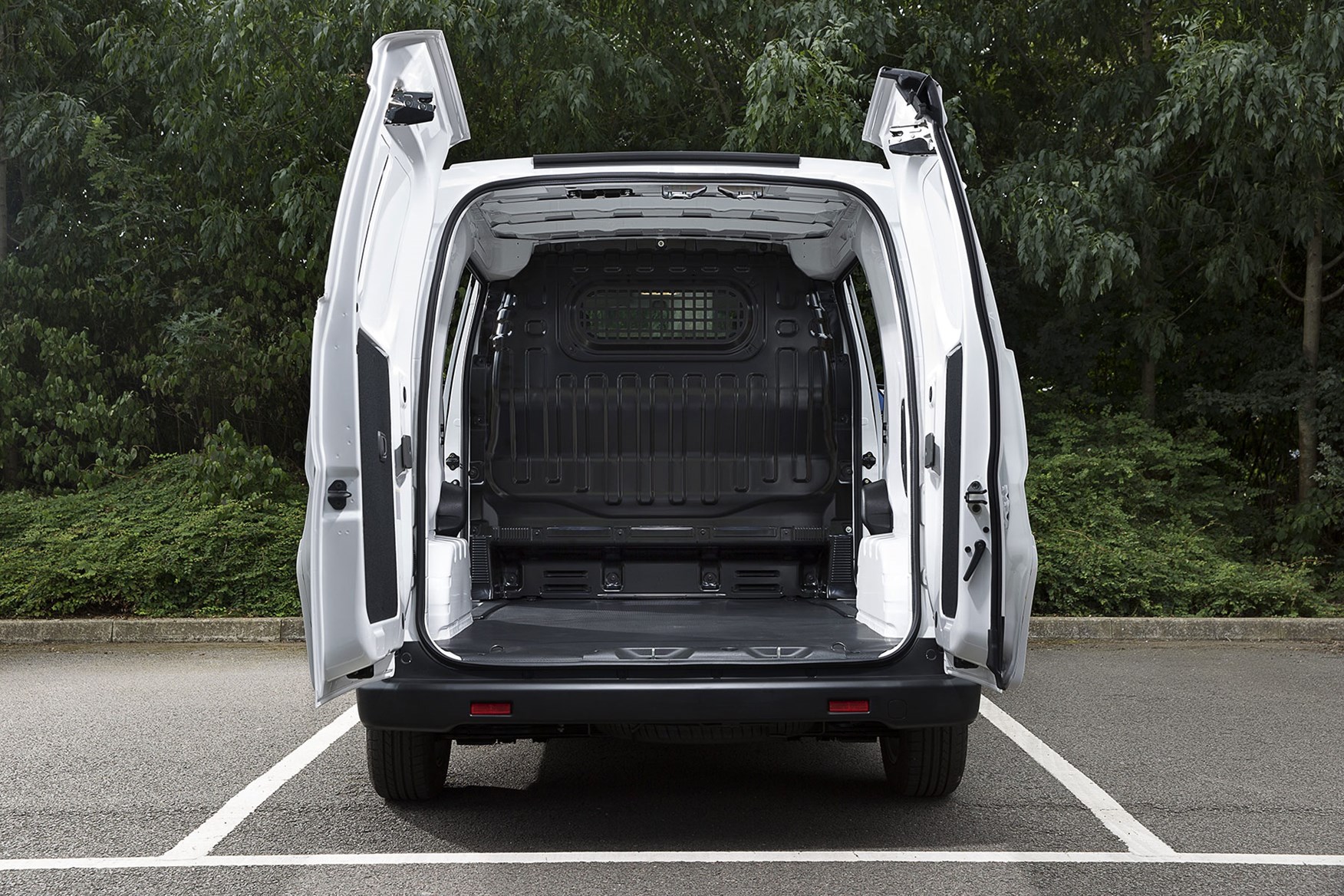 On this page, however, we're dealing with the regular panel van model, which comes as a panel van or a Combi van, the latter with a choice of five or seven seats, and a consequently smaller amount of load space.
Nissan e-NV200 exterior dimensions
How big is the Nissan e-NV200 on the outside? This is what you need to know.
Exterior length: 4,560mm
Exterior height: 1,858mm
Exterior width including door mirrors: 2,011mm
Exterior width without door mirrors: 1,755mm
Wheelbase: 2,725mm
Nissan e-NV200 load area dimensions
How big is the load space in the Nissan e-NV200? We've got all the details right here.
Maximum load length: 2,040mm
Maximum load height: 1,358mm (1,305mm Evalia people carrier)
Maximum load width: 1,500mm (1,495mm Evalia people carrier)
Width between the wheelarches: 1,220mm
Side door opening height: 1,171mm
Side door opening width: 700mm
Rear door opening height: 1,228mm
Rear door opening width: 1,262mm
Rear loading sill height: 524mm
Load volume panel van: 4.2 cubic metres
Load volume Combi: 1.9 cubic metres five-seater / 0.6 cubic metres seven-seater
All versions of the e-NV200 come with twin sliding side doors, one on each side, and rear doors split 40:60 to help with tight access.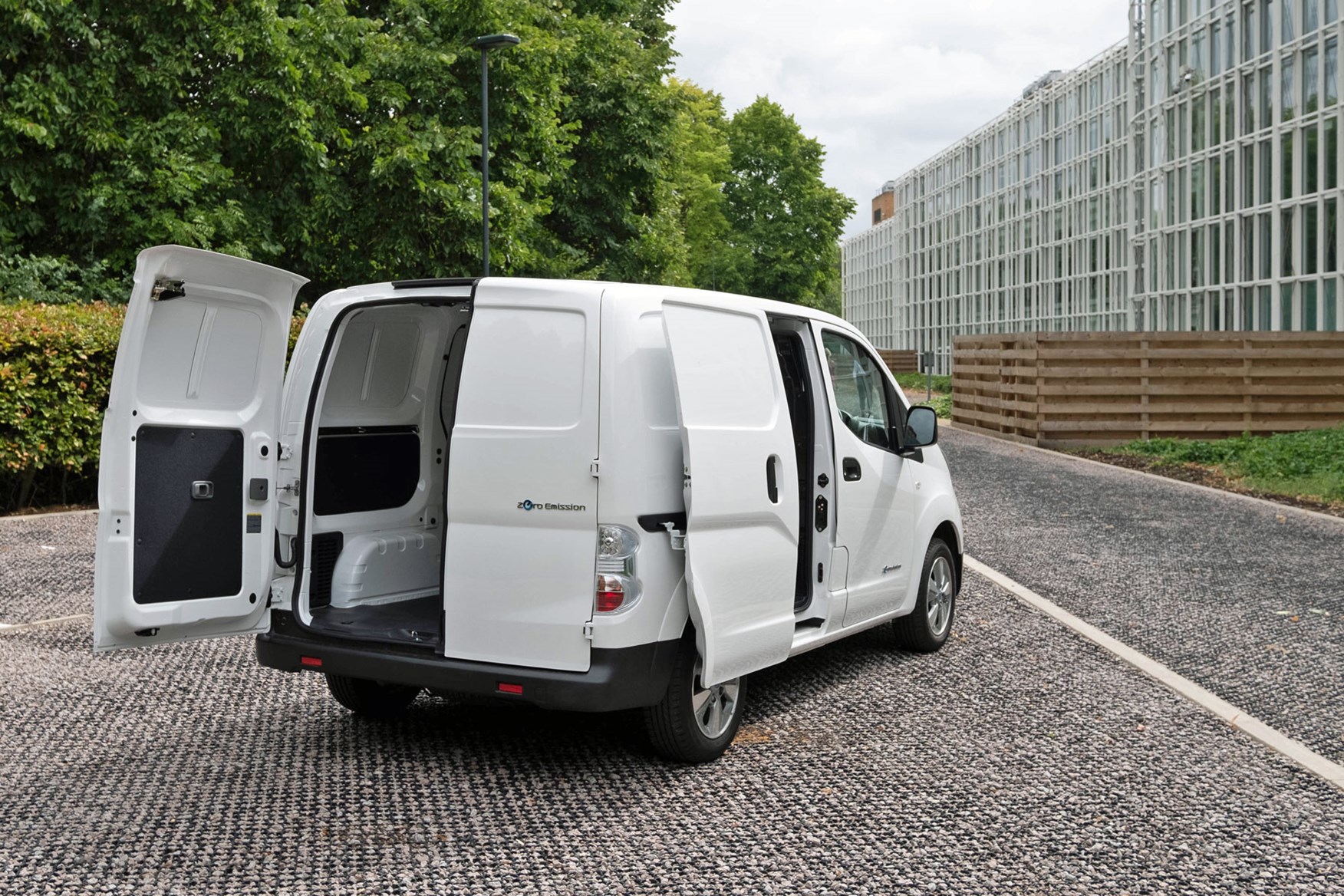 There six load-lashing points, and the internal wheelarches are flat and barely narrower than the door opening, all in the name of making loading more straightforward.
A full metal bulkhead is standard on all new models, though the entry-level Visia specification is available with an optional folding mesh partition wall, reducing weight and making the load area even more flexible.
Following the update to the large 40kWh battery pack in 2018, the Nissan e-NV200 is rated to a maximum payload of 705kg.
Previous models fitted with the 22kWh battery pack have a maximum payload of 678kg (Nissan increased the gross vehicle weight of the later version, so although it weighs more, it carries more, too).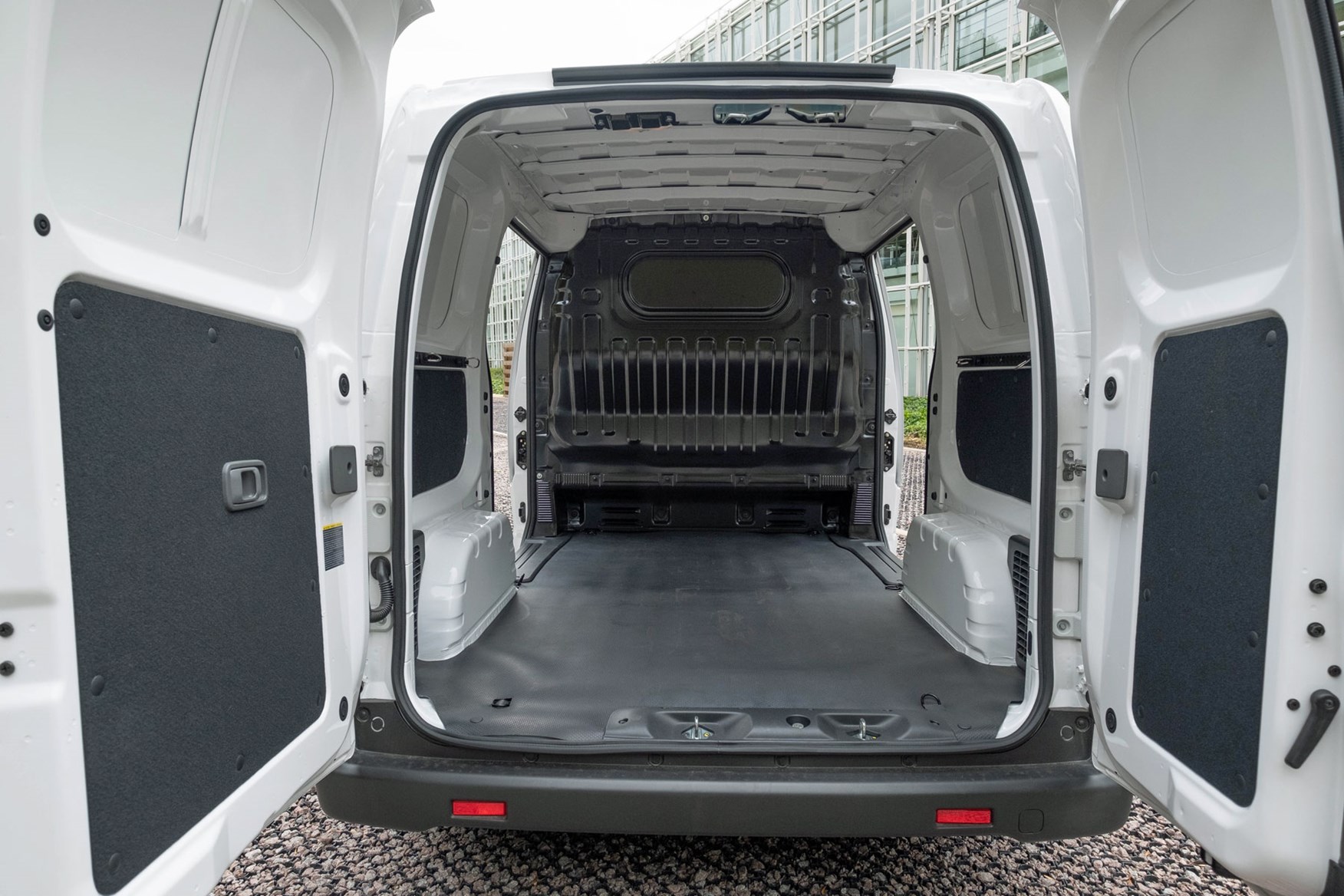 Unlike many other electric vans, the Nissan e-NV200 does have a towing rating – but it is an extremely modest 400kg only.
Also read:
>> The Parkers guide to electric vans
>> The best electric vans you can buy now