Volkswagen Transporter review (2010-2015)
PROS
Strong residual values
Low running costs
Quality feel
Refinement
CONS
End of bigger capacity engines
Some expensive options
Summary
The 2010 VW Transporter is a thorough revision of the T5 - or fifth-generation model - first launched in 2003. The changes are significant.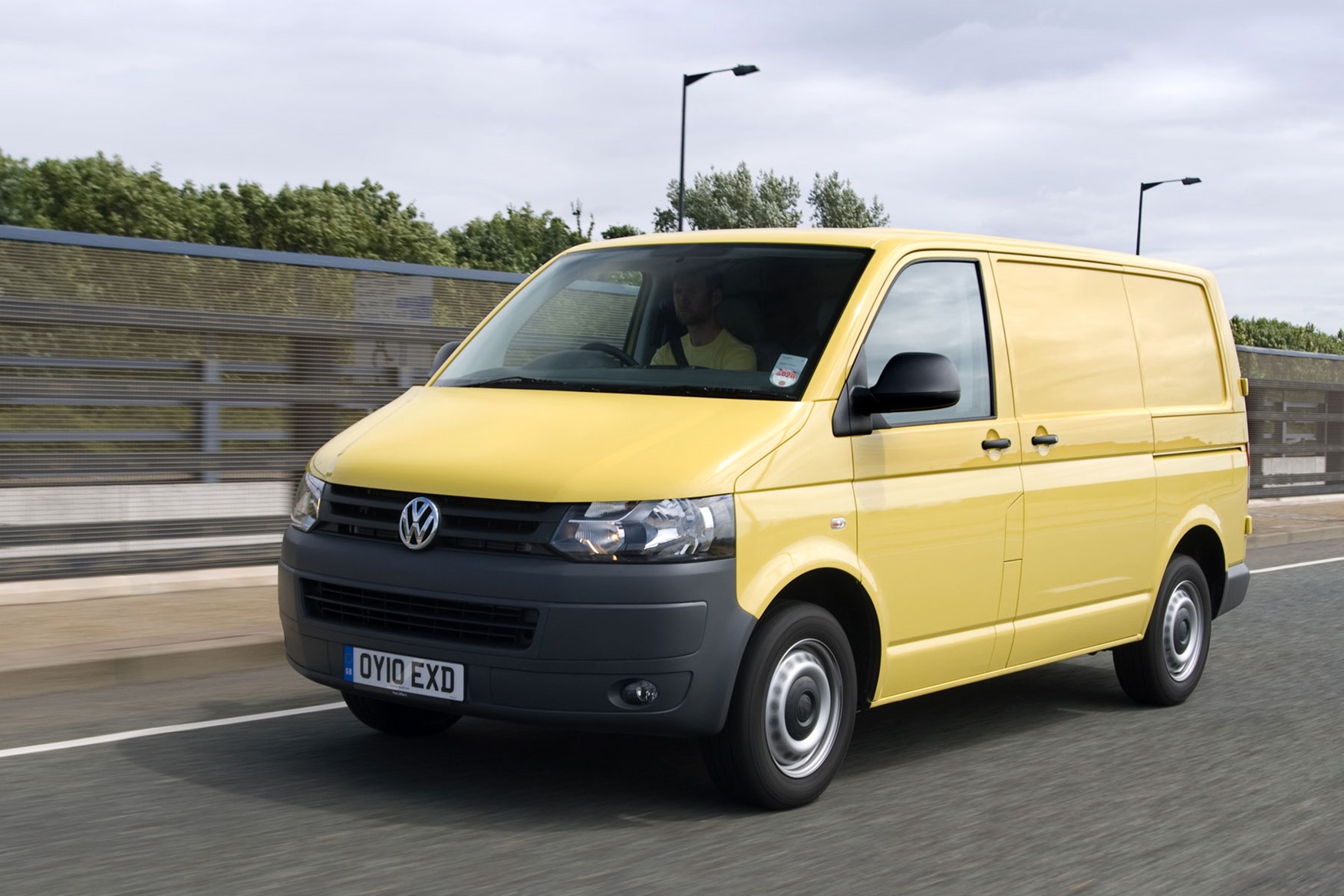 Most important is a range of new, quieter and more fuel efficient engines. Other changes include the introduction of new technology, such as Bluetooth integration (although not from the vehicle's launch in January 2010), enhanced safety, and for the first time 4Motion four-wheel drive is offered with a DSG automatic transmissionoption.
Competitive list prices and industry-leading residual values made this Transporter highly desirable as a new van, while used van customers continue to be prepared to pay premium prices.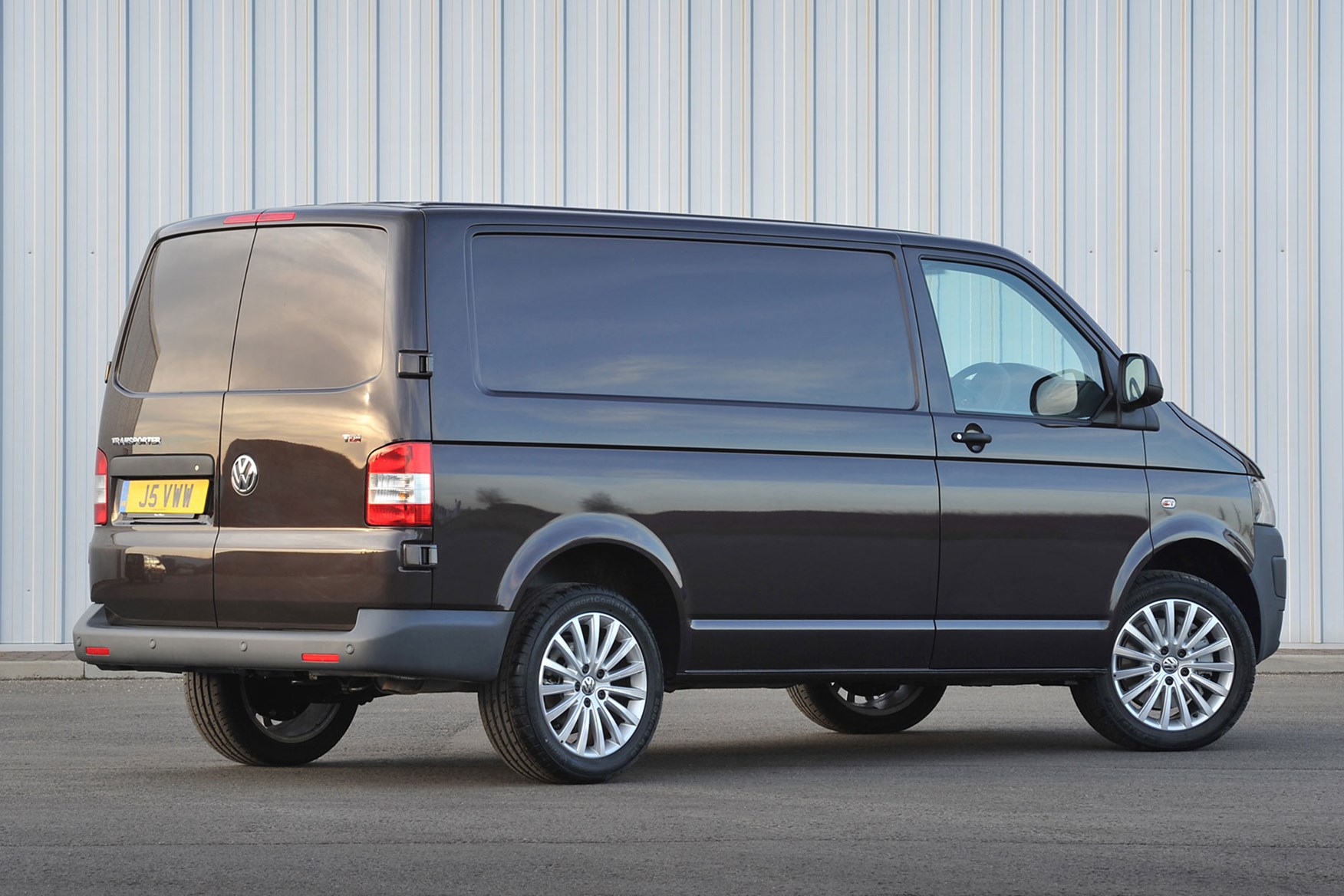 This generation of Volkswagen Transporter was the second most reliable van in the 2014 Van Reliability Survey and also offers operators a respectable amount of payload.
The Volkswagen Transporter T5 was replaced by the Volkswagen Transporter T6 in 2015.
To find out more about the history of the VW Transporter, click here.
Skip to our full verdict on...
This Transporter was naturally powered by a new generation 2.0-litre turbodiesel engine, which is both smooth and refined. It was offered in four different power outputs.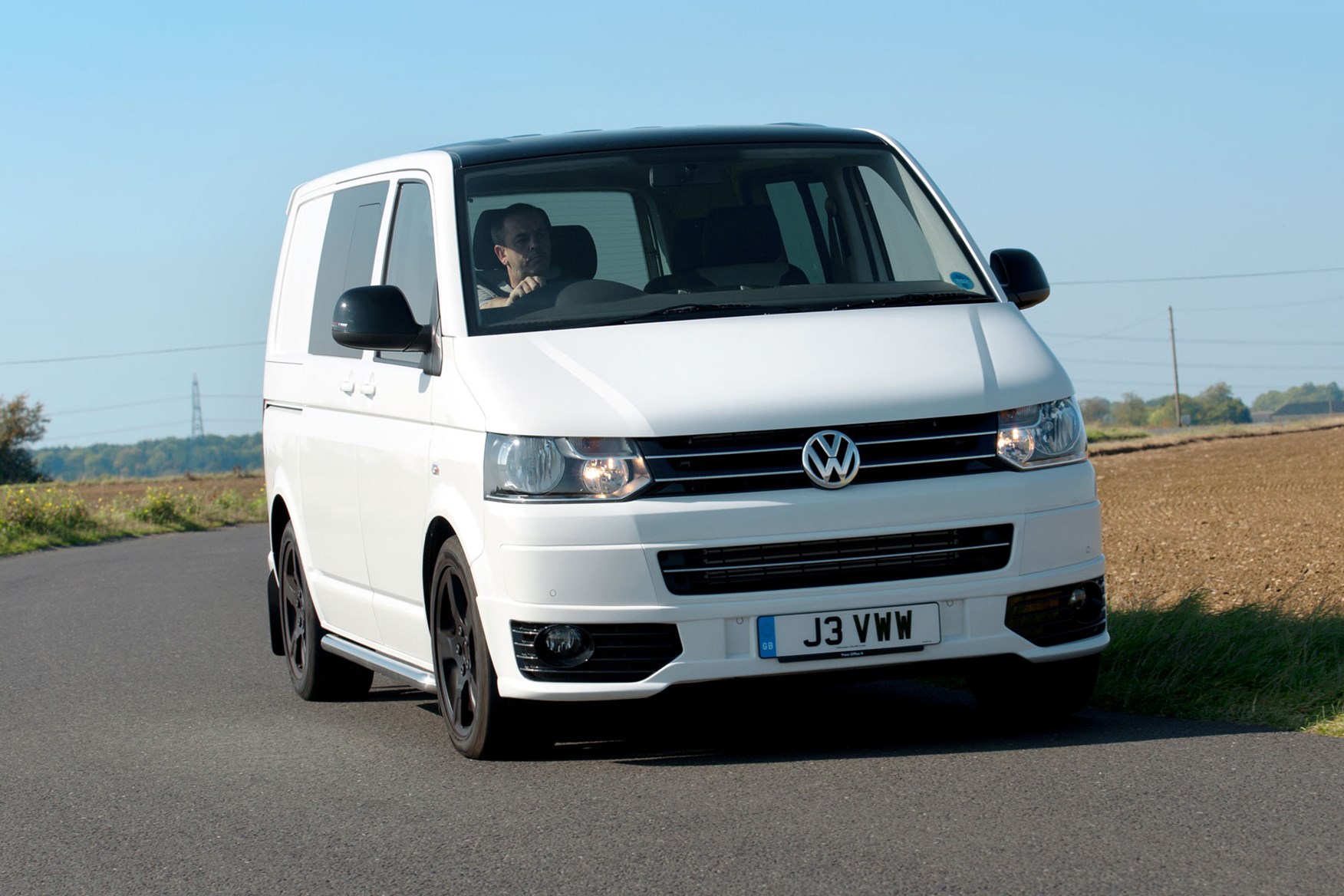 The 84 and 102hp versions come with a five-speed gearbox that is well-suited to the wide spread of power. Top gear can be hit at as little as 35mph, and there is plenty of pulling power that makes the Transporter nippy around town.
The 102hp version cruises easily on dual carriageways though top gear acceleration feels slow between 55-70mph. With a load on board the acceleration is slightly blunted and top cruising speed struggles to get beyond 80mph.
The 140hp and twin turbo-charged 180hp models obviously offer more power, but helped by their standard-fit six-speed gearbox fuel economy is only slightly lower. Both higher power models can be ordered with the DSG automatic transmission and/or VW's four-wheel drive system, 4Motion.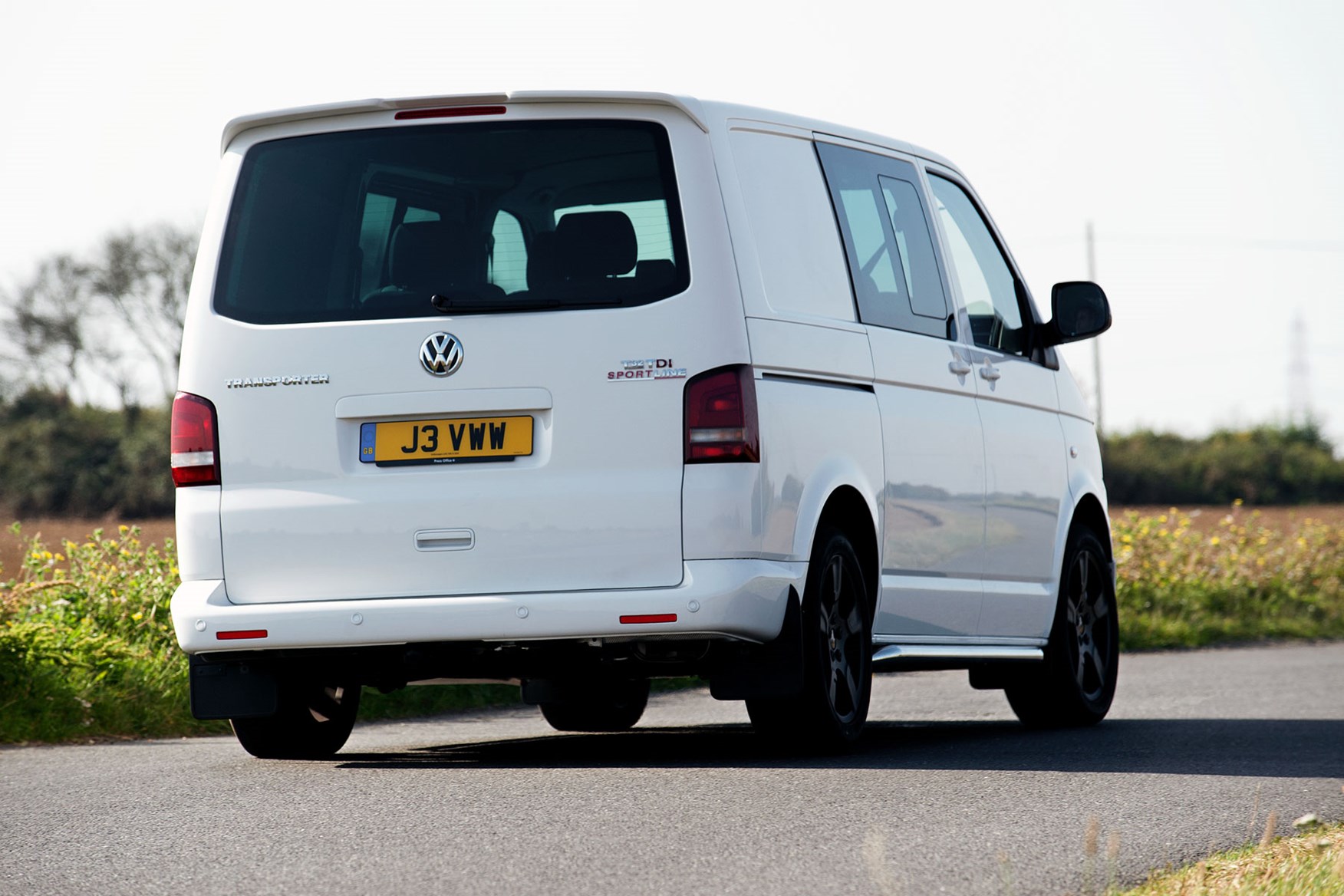 The Transporter's ride is impressive, smoothing out major potholes and speed bumps so that any cargo gets a smooth ride. Heavy, bulky items do affect the handling, though no more than you would expect of any panel van this size.
Many people who have driven the previous version of the Transporter will experience a familiar feeling when sat in the driving seat of the 2010 model. But although the layout is familiar there have been some important changes.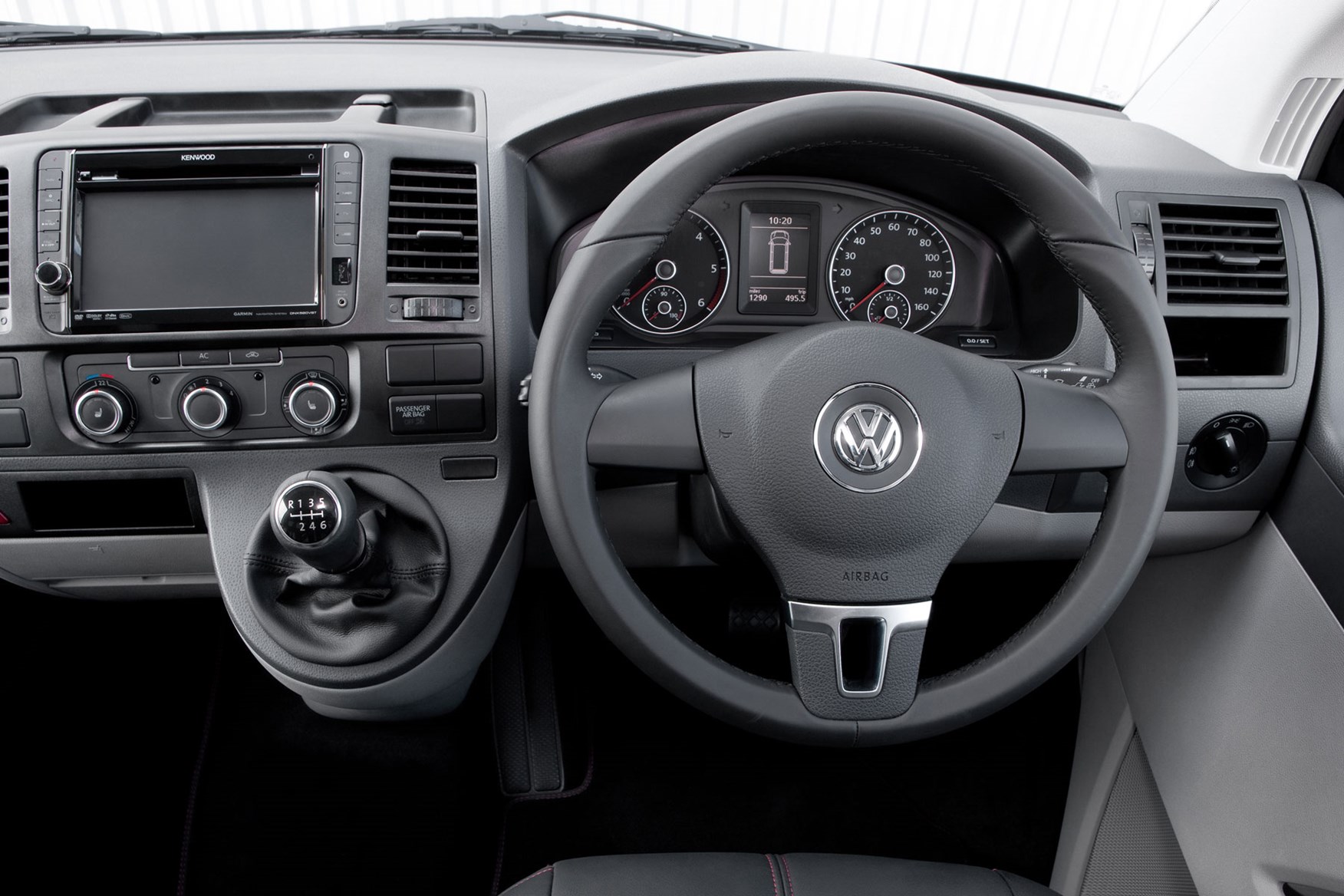 Switches have been upgraded to the latest Volkswagen parts, and the instruments are a more conventional red and white on black - no more blue back-lit dials.
Heating controls have similar been upgraded.
The radio is new with neater buttons and a more upmarket feel, plus you get a single CD player.
The steering wheel is adjustable for height and rake, while door mirrors need adjusting by hand.
The driver's seat is adjustable for height, lumbar, reach and rake, and it's a comfortable place to be for long journeys.
There are a range of options too including sat nav, leather steering wheel and gear knob, fixed bulkheads, electric windows and air-conditioning.
The new diesel engines offered better fuel consumption than the older, pre-2010 T5 models. and the included is a gear change indicator - which indicates the optimum point for both up- and downshifts - helps maximise fuel economy.
Like the previous model, this Transporter comes with on-board service indicators, so a service could be required from 9,000 miles up to 18,000 mile intervals or 24 months (which ever comes first), depending on how the van is used.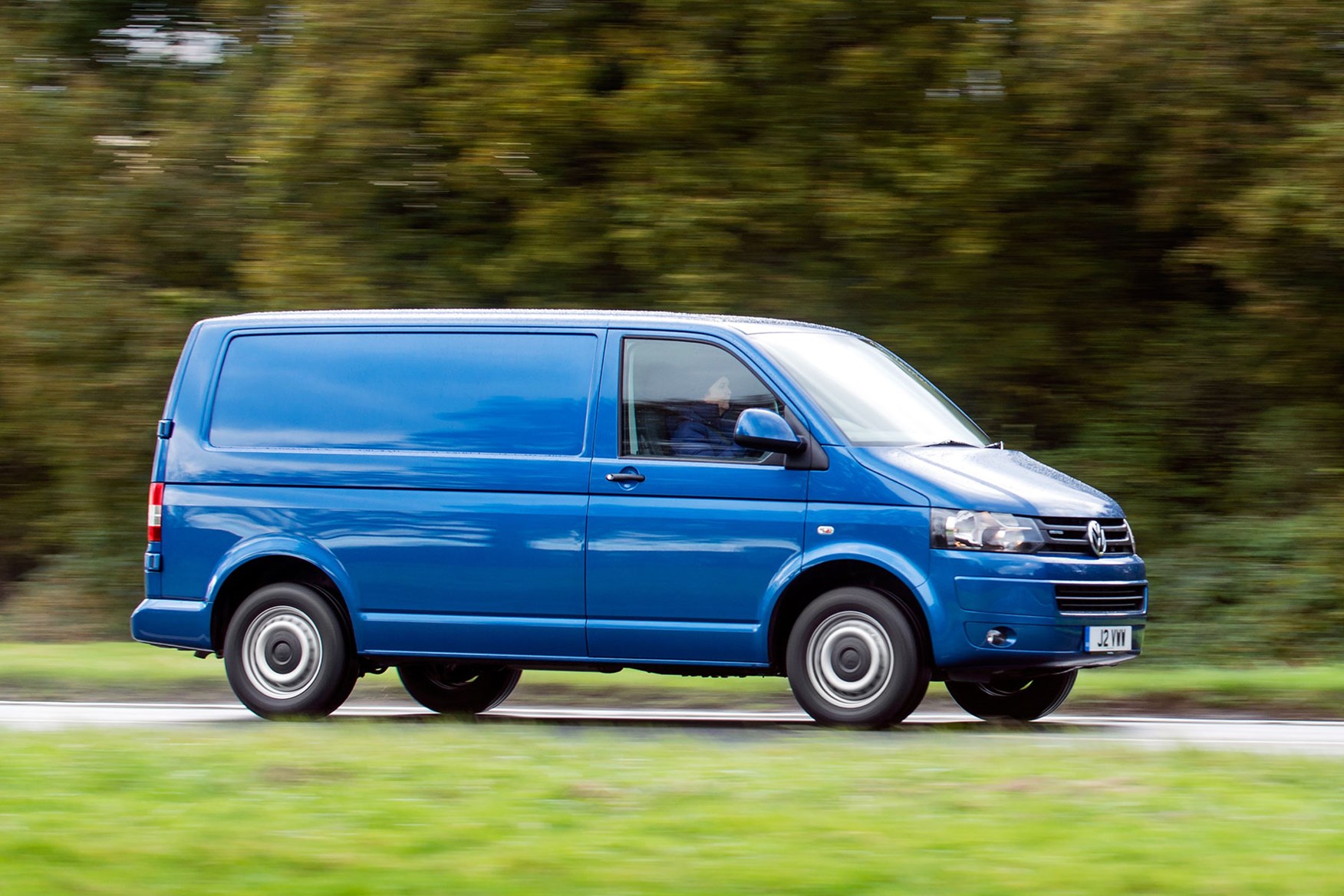 The original warranty was three-years or 100,000 miles, plus a three year Volkswagen Assistance breakdown cover package.
This van retains its values extremely well thanks to a high demand for it on the used market. So while used examples can be expensive, they should also be worth more than most equivalent rivals when you come to sell them on again.
Volkswagen's commercial vehicles have always enjoyed a strong reputation for reliability. Given that this Transporter is more an evolution of the previous model it is reasonable to expect that reputation to continue.
As of May 2018, VW also offers free MOT insurance to qualifying vans up to 10 years old, offering further peace of mind to buyers.
As well as anti-lock brakes and electronic stability control, which featured as standard on the previous model, this Transporter also cames with electronic brake-force distribution (EBD) and hill hold control, which keeps the van stationary on a slope while the driver moves his foot from brake to accelerator to pull away.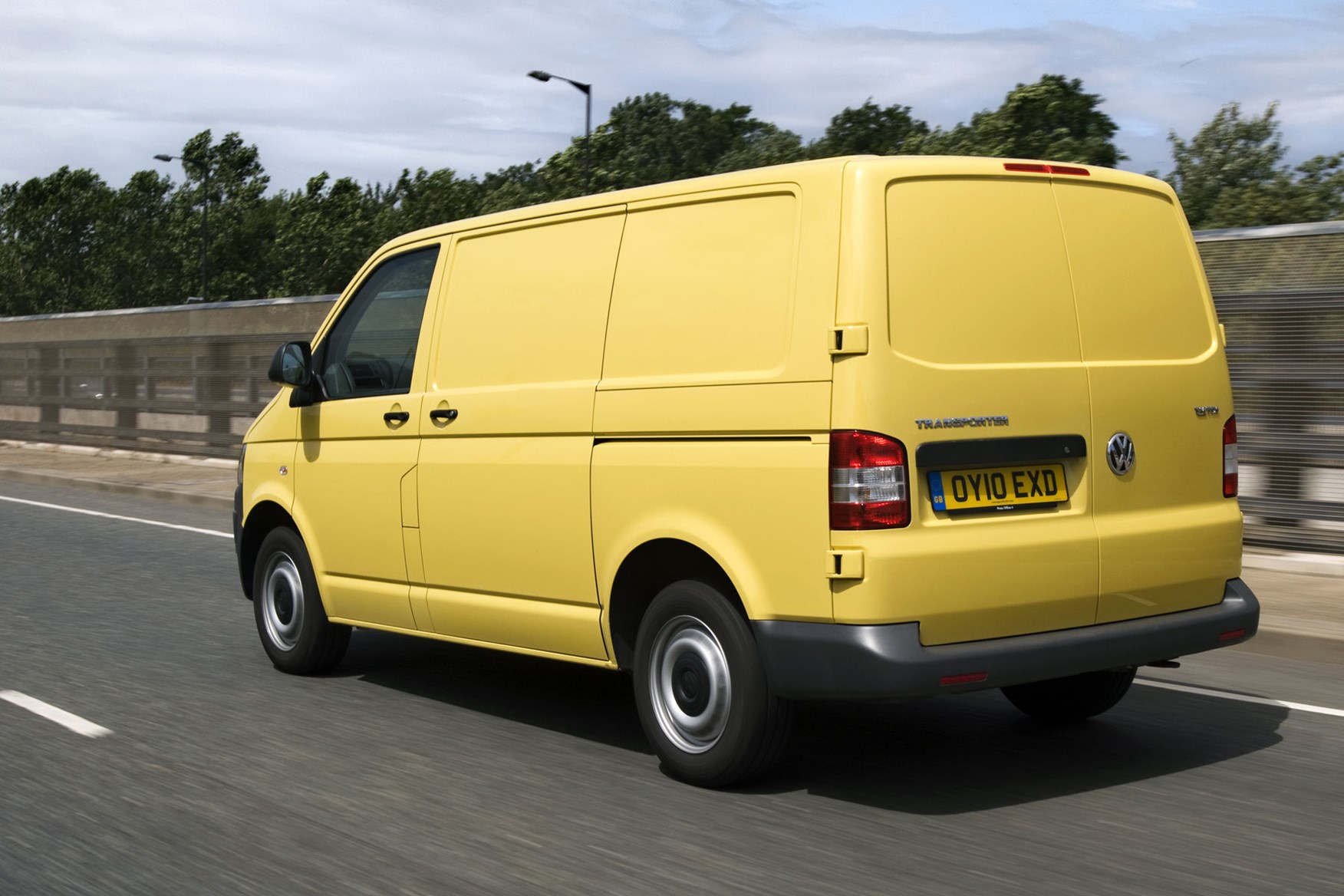 Other safety features include driver and passenger airbags, automatic hazard warning lights under heavy braking, and height-adjustable seat belts and head restraints on the outer seats to ensure the right fit.
Volkswagen also offered a 'Lane Change Assist' system, which alerts the driver if there is a another vehicle in the Transporter's blind spot, as part of a visibility pack. This also included rain-sensing wipers, auto-dim rear view mirror and cruise control, and is worth looking out for when buying used.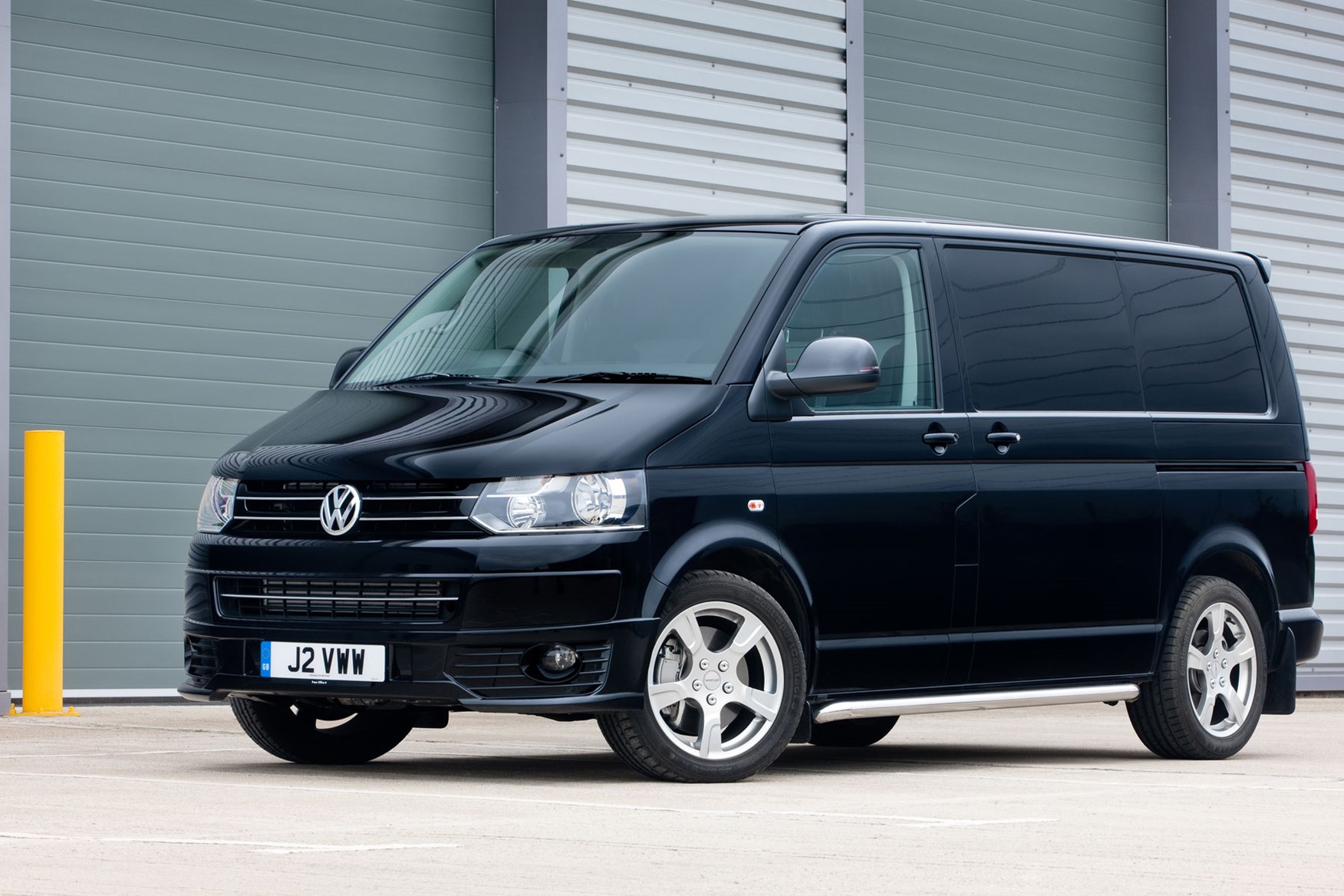 Remote central locking with deadlocks, electronic immobiliser and breaksafe steering wheel lock came as standard to provide security.
New buyers could also choose from two alarm systems to further enhance security.
Which Volkswagen Transporter (10-15) is best for me?