Vauxhall Astra GTC Coupe (2011 - 2018) review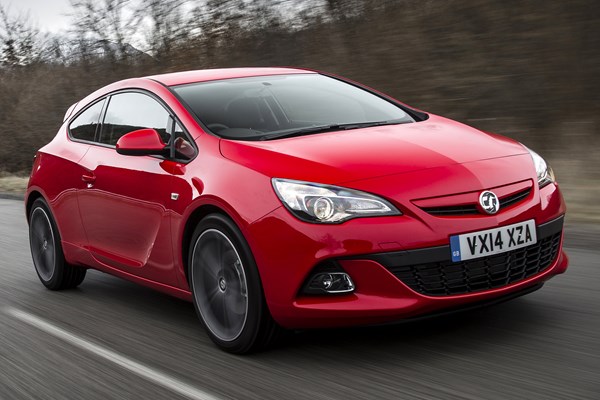 PROS
Engaging handling, strong performance and low running costs, distinctive styling
CONS
Not as refined as German-built rivals, poor visibility and ergonomics, impractical boot
PROS
Engaging handling, strong performance and low running costs, distinctive styling
CONS
Not as refined as German-built rivals, poor visibility and ergonomics, impractical boot
Vauxhall Astra GTC Coupe rivals
This striking brute is the third incarnation of the current shape of Astra, lining up alongside the five-door and Sports Tourer models, although from summer 2014 the Astra name was dropped and it was simply known as Vauxhall GTC. It has its sights set on the likes of Volkswagen's Scirocco and the Renault Megane Coupe; both attractive three-door hatchbacks with serious style and decent driving dynamics.
Vauxhall's offering has an emphasis on driving enjoyment, with the high-tech front suspension set-up from the Insignia VXR employed and a wider track utilised to vastly improve traction and agility. Sounds like a strong proposition in the driving stakes, then. What about efficiency? Well, there are six engines available upon launch. Two derivatives are already under the magic 120g/km CO2 threshold under which fleet managers insist their cars pass, returning 62.8mpg in the same breath.
Vauxhall expects a 50/50 split between fleet and private sales so this is a car that needs to appeal to a pretty broad spectrum of society. Good news then that an even lower-emitting, more economical ecoFLEX model is also in the pipeline along with a sizzling VXR version. The question then is this: does the GTC have enough sparkle to steal sales from its continental cousins?
Read on to find out.
Other Vauxhall Astra (2009 - 2018) models: