View all Audi A3 reviews


Audi A3 Hatchback (2003 - 2012) review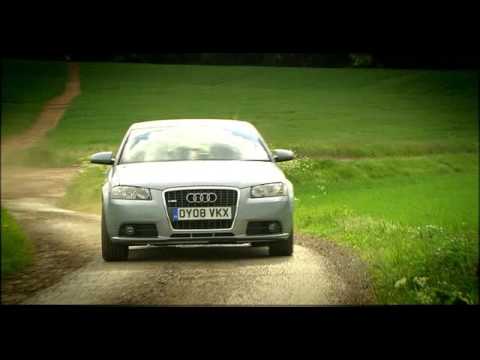 Enlarge
1

videos
Enlarge
49

photos
PROS
Supreme build quality, wide choice of engines, upmarket styling, refined on the move
CONS
Not as good to drive as some rivals, modest standard kit levels
PROS
Supreme build quality, wide choice of engines, upmarket styling, refined on the move
CONS
Not as good to drive as some rivals, modest standard kit levels
The Audi A3 is one of the most popular premium hatchbacks around and still dominates despite the introduction of younger alternatives like the BMW 1 Series and Volvo C30. Relatively roomy and with class-leading build quality, the Audi A3 is a desirable premium alternative to more mundane cars like the Ford Focus or Vauxhall Astra. It's also comfortable and refined and, while it may not be as rewarding to drive as some similar hatches, it is available with a wide range of excellent petrol engines that offer good performance or economical and low-emitting diesel engines.
Standard accessories can be a little on the sparse side and ticking the boxes for optional extras means the price of the car can quickly rise. In mid-2005 the Audi A3 was given a facelift to look more like the five-door Sportback version. An eco-friendly diesel model was also introduced which emits 109g/km of CO2 and can average 69mpg. It was given another overhaul in 2008.
This included sharper looks with a reshaped bonnet and front wings as well as a new bumper and grille design. The interior was also given an upgrade with the addition of aluminium air vents, light switches and centre console while more soft touch material was used around the cabin. Some models were also fitted with a stop/start system that further improves fuel economy.
The 2.0-litre diesel engines were also heavily re-engineered. The new common rail injection system meant they were more refined and efficient than before. At the same time the seven-speed S Tronic automatic was introduced for the first time with selected engines. All cars after this year came with air-con and electric windows as standard, so be careful if you're looking at a used older model as there's a possibility it could be missing both of these.
Early entry level models were also fitted with cassette players, rather than a CD stereo. In 2010 a 99g/km version was added to the engine line-up. This makes the 1.6-litre diesel model exempt from road tax while the claimed average fuel economy is an impressive 74mpg. Read the full Audi A3 review to find out more.
Other Audi A3 (2003 - 2013) models: