View all Volvo V70 reviews


Volvo V70 Estate (2000 - 2007) review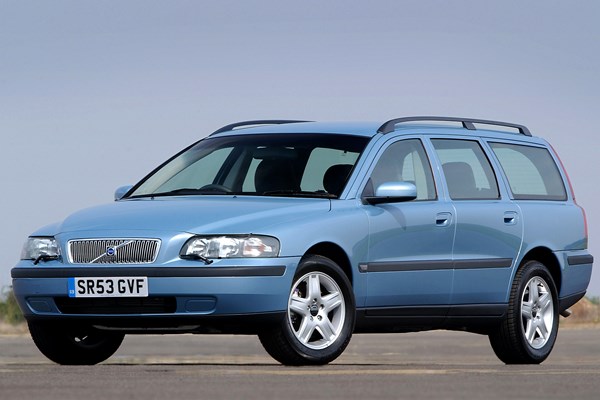 CONS
There are bigger and safer rivals
CONS
There are bigger and safer rivals
The V70 may be a large, comfortable estate, but it may surprise you that it's neither the safest nor the most spacious around - it's been surpassed by newer designs from rival manufacturers. But there's plenty of choice. It's available with a wide range of engines and trim levels that includes four-wheel drive versions, a high-performance R model and even Bi-Fuel power for those that want to run on alternative fuels.
Another eco-friendly touch is the option of a catalytic coating on the radiator that converts ground-level ozone into oxygen as it passes through. The V70 is expensive, but that hasn't deterred buyers and for many it is the default choice when considering a big estate. You'll need sturdy pockets though - the key fob is bigger than that of any other car we've seen.
The range was simplified in 2007 with a number of models discontinued.