View all Audi A6 reviews


Audi A6 S6 (2012 - 2018) review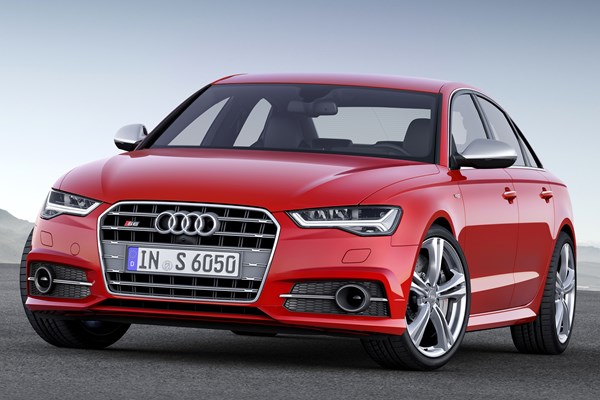 PROS
Impressive performance, excellent levels of grip, practical Avant model available
CONS
Running costs are high, not as engaging as some rivals, options quickly increase price
PROS
Impressive performance, excellent levels of grip, practical Avant model available
CONS
Running costs are high, not as engaging as some rivals, options quickly increase price
To the untrained eye the Audi S6 is hardly a big departure from the standard A6 Saloon and Avant models. Apart from the extra bits of flair, badges and bigger wheels, it's almost identical to the subtler and sensible version. Under the bonnet, however, things are very different.
The Audi S6 comes with a rather boisterous 4.0-litre twin-turbo V8 engine producing 450hp and, while this is smaller than the 5.2-litre V10 engine found in the previous S6 car, it's actually more powerful – producing 18hp more.
Available in both saloon and estate bodystles, it makes light work of the 0-62mph sprint and is quicker than the previous generation. The Saloon S6 is capable of covering this in just 4.4 seconds while the Avant, despite the added length and weight, will cover the same benchmark in 4.6 seconds. Using a smaller engine has also helped to improve fuel economy.
This has also been aided by the addition of stop/start technology and cylinder-on-demand, which cuts the number of cylinders in the engine when they aren't needed – at speeds of at least 15mph and in at least third gear – and was first used by the German manufacturer on the 2012 Audi A1 Sportback.
All this helps to lower fuel use, though if you've bought an S6 in the first place this won't be high on your list of priorities.
Late 2016 saw the S6's single spec range double with the addition of the Black Edition trim. Building on the spec of the standard car, the S6 Black Edition gains goodies such as 20-inch matt titanium look alloy wheels, Bose surround sound, black styling pack and privacy glass.
The S6 has got a tough battle on its hands in the fight to become top super saloon. As well as the popular and impressive BMW 5 Series, there's also the Mercedes-Benz E-Class and, to a lesser extent, the Jaguar XF to contend with, but the S6 will be up against the more powerful versions of this triplet.
It's a little less crass than some of those rivals and if you want something that doesn't give off the impression of a bullish and lairy performance saloon then the Audi S6 strikes a good balance.
Traction is excellent thanks to the Quattro four-wheel-drive system and means the power is more manageable than the rear-wheel-drive 5 Series, though it doesn't offer the same raw thrill and pure driving engagement of its BMW rival.
There are no arguments about its straight-line performance, however, and, as well as the surging power, drivers are treated to a rather enjoyable gurgle from the excellent V8 engine.
Other Audi A6 (2011 - 2018) models: