The German car maker used Tokyo to showcase its concept called the Cross Coupé. It's an all-wheel-drive plug-in that combines a four-door coupé and an SUV.
It's longer than a Golf, yet shorter than a Tiguan, and features the characteristic Volkswagen 'face' at the front while hinting to the future with a completely new light and grille design. The rear is dominated by steeply sloping angles and new light clusters which are combined with SUV-like chunky bumpers and twin tailpipes.
The four-seater is powered by two electric motors, one at the front and one at the back, and a direct-injection turbocharged petrol engine. With an overall power output of 263bhp, the Cross Coupé can complete the benchmark 0-62mph sprint in seven seconds and reach a top speed of 125mph. It can travel up to 26 miles on electric power alone.
There was also the World premiere of the Passat Alltrack, which didn't create as much of a fuss as the concept. This is what you might consider a an SUV/estate crossover.
Essentially, Volkswagen has stuck some big bumpers and wheel arches on the standard Passat, added all-wheel-drive technologies and raised the ride-height. Think Audi Allroad and you're there.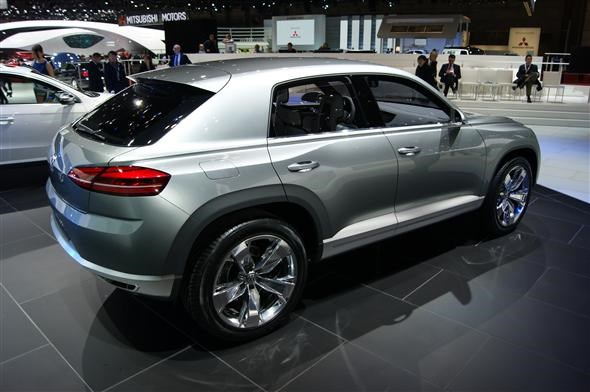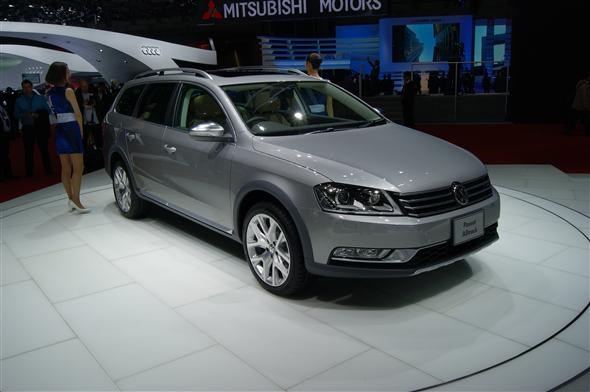 For more information on the 2011 Tokyo Motor Show, click here.