Guide to Greener Motoring
Find out how you can help reduce your carbon footprint
Choice of car and style of driving have an impact
We reveal our favourite low-CO2-emitting cars
Find out how you can help reduce your carbon footprint
Choice of car and style of driving have an impact
We reveal our favourite low-CO2-emitting cars
With so much focus on climate change and reducing the amount of harmful gases released into the air, there's been a real push over the past few years to cut the emissions cars produce.
In the UK we've been tasked to reduce our greenhouse gas emissions by at least 34 percent by 2020 with transport having to play a vital role if this is to be achieved.
Your choice of car, fuel and style of driving can all have a real effect on the environment, and could also help you save some genuine pennies if you know what you're doing.
Here we take a closer look at how we can all 'go green' - including our favourite low-CO2-emitting cars out to buy now.
Increase fuel economy
Fuel economy and CO2 emissions go hand-hand. Generally speaking the better the fuel economy, the lower amount of CO2 your car emits.
Research suggests that adopting a smoother driving style and anticipating the road ahead can have a significant impact on average MPG figures.
Just by making a few changes to your driving, you could improve your MPG performance significantly. Our top tips are below:
Slow down - the faster you go, the more fuel you generally consume
Avoid harsh braking and accelerating
Constantly stopping and starting will use more fuel, so by reading the road further ahead you may be able to avoid having to stop at traffic lights or queues of traffic
Remove unnecessary weight from the boot or cabin
Don't idle - there is no need to wait for the engine to get warm
Turn off air-con, heated seats etc if you don't need them
Plan ahead to try and avoid known congestion times
Use the right gears - you should be changing up before 2,000 rpm in most situations
Look after your car
You need to look after your car and ensure it stays in tip top shape. Not only does regular maintenance help avoid costly trips to the garage, it also means your car runs at its optimum so should perform best when it comes to fuel economy. The better the miles-per-gallon, the lower the CO2 being pumped into the atmosphere.
Tyres
Incorrectly inflated tyres wear out quicker, unbalance the car and use more fuel.
Tyre pressures should be checked at least once a month or before long journeys. The correct pressure will be specified in your car's manual and most petrol stations will have pumps available – some are even free to use when you fill up with fuel.
Regularly inspect the condition of your tyres and make sure there are no cracks, bulges, cuts or excessive wear.
The legal limit for tyre tread depth is 1.6mm. Tread should be measured using a depth gauge, however there is also a quick test with a 20p if you do not have one. Place the coin on its side in the groove of the tyre and if you can see the outer edge of the coin, it means your tread depth is less than 3mm and you should consider replacing that tyre.
Remember: The maximum fine a court can impose for driving on a defective tyre is £2,500 plus three penalty points per tyre.
Car Choice
This is possibly the biggest factor when it comes to reducing your carbon footprint. Car manufacturers have made huge strides over recent years to improve the level of emissions produced.
Green cars don't necessarily mean electric and hybrid either (which we know are generally more expensive). Getting a car to emit below 100g/km seems to be the magic number at the moment as it also means no annual VED to pay either.
Although traditionally a greener car usually means a slow car, the two things are not mutually exclusive anymore. There are plenty of really good cars out there to choose from.
Here we've picked our favourite for each of the modern, widely available types of fuel. They not only deliver below 100g/km of CO2 emissions, but are also practical for families, offer good value for money and are far from sluggish on the road.
Diesel choice - Peugeot 308
It may not have a badge as desirable as some of the cars you can buy, but the Peugeot 308 has a lot going for it including some impressively low CO2 emission and high MPG figures, plus loads of kit available as standard in mid-range Active trim including Bluetooth, DAB Radio, cruise control, LED Daytime running lights, USB, sat-nav and rear parking sensors, which is a great deal of kit for the £20,395 price tag.
Our pick of the engine line-up would be the 2.0 Blue HDI which has 147bhp of power and 370Nm of torque enabling the car to sprint from 0-62mph in 8.3 seconds. This is especially impressive as the car only emits 99g/km and has an official combined fuel economy figure of 74mpg.
Petrol choice - Ford Fiesta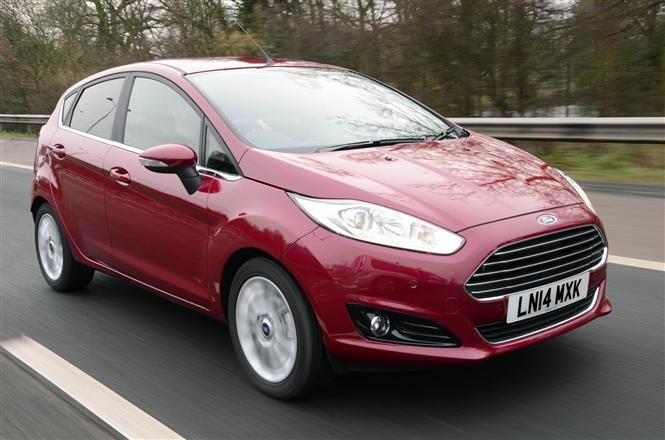 Ford has been stealing plenty of headlines with its EcoBoost engine. It has been named International Engine of the Year not once, not twice but three years in a row.
Used in cars across Ford's range, in the Fiesta is where this engine really shines. There are two power outputs to choose from; we would go for the higher-powered 123bhp option which offers 200Nm of pulling power, so is capable of producing a 0-62mph time of 9.1 seconds.
To spoil yourself when it comes to kit we would go for Titanium trim which includes plenty of must-have kit as standard including 16-inch alloy wheels, electric foldable door mirrors, tinted windows, automatic lights and rain sensor wipers, heated windscreen, DAB Radio, cruise control and climate control. All this kit comes at the fairly reasonable price of £15,445. If you want the extra practicality of five doors the price increases to £16,045.
Hybrid Choice - Audi A3 e-Tron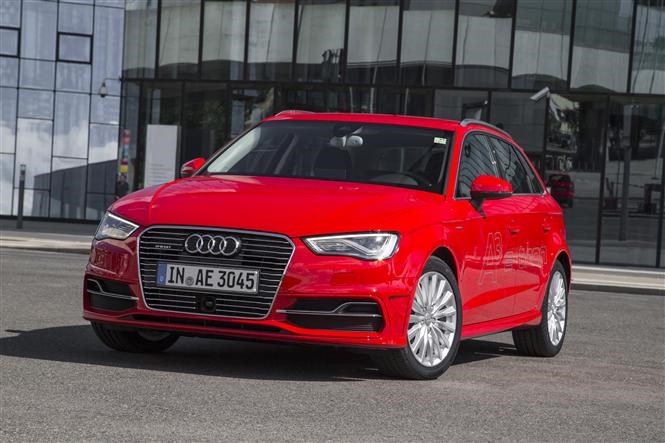 If you want a performance car but need it to be low on CO2 and not cost the earth either there are few that can compete with the Audi A3 e-Tron. This five-door hatchback combines electric and petrol power to produce an impressive 201bhp which helps the car to complete the 0-62mph sprint in just 7.6 seconds. Impressive stuff, especially when it officially emits only 37g/km of CO2.
In electric power alone the A3 e-Tron can travel up to 31 miles on one full charge and has an official 584-mile range. It boasts a combined fuel consumption figure of 176.6mpg, which should be used as a benchmark against other cars rather than a real-world indication since we doubt you'll get anywhere near that on real roads. Charging takes four hours using a domestic plug, you can however have a wall box fitted which will reduce this time.
The e-Tron is also applicable for the £5,000 Government Plug in Car Grant, bringing the price down to a more affordable £29,950. You get a lot of kit for your cash too including sat-nav, DAB Radio, Bluetooth, rear parking sensors, sports seats, dual-zone climate control, LED Adaptive headlights, 17-inch alloy wheels, high beam assist and automatic lights and rain sensor wipers.
Electric choice - BMW i3
BMW's first electric (zero-emission) car is an absolute cracker with head-turning futuristic looks combined with exciting performance.
The 0-62mph sprint is achieved in just 7.2 seconds and when fully charged it is capable of travelling up to 123 miles if using the standard ECO PRO+ mode when driving, although realistically you're looking at around 80-90 miles per charge in real world conditions.
It's not cheap to buy though at £30,680 without options, but thankfully we still have the Government's grant available for low emission cars bringing the price down to £25,680.
Standard equipment is pretty impressive too, with automatic climate control, 19-inch alloy wheels, rear parking sensors, sat-nav, Bluetooth, DAB Radio, LED lights, cruise control, automatic lights and wipers all included.
If you're worried about the lack of range on the i3, you can also order it with a range-extending petrol engine to charge the batteries.
At a glance - Top tips to do your bit
Cut down on mileage and consider other ways to travel – bike or walk etc
Look for cars that produce less than 100g/km – it'll mean no car tax to pay too!
Make small changes to your driving style – avoid harsh breaking, accelerating as the engine has to work harder thus producing more CO2 emissions
Carry out regular maintenance checks, especially tyre pressures