When you're looking for your next car, finding out what existing owners and drivers think of them is useful. That's where Parkers Owners' Reviews come in.
This year's proving busy in terms of the reviews flooding in so each month we're looking at a different category of car to analyse what the most popular are.
For July we're looking at family hatchbacks, the kind of car that still makes up the bulk of new car sales in Britain.
Which of these five-door heroes is the one that gets your vote?
1. Volkswagen Golf – Owners' Review Family Hatchback Champion
Now in its seventh generation with forty years on the market behind it, the Golf remains a sound choice. For many buyers it represents an unparalleled combination of refinement, ease of use and a spacious and well-built interior.
As VW pushes itself gradually upmarket, it's maybe not seen quite as 'classless' as it once was but tell someone you drive a Golf and you're seen as though you have made a dependable choice.
Volkswagen's popularity of late has concentrated on their efficient range of Golf TDI diesels and the fast GTIs – the faster Golf R remains a rarer sight.
Of the latest generation Golfs, the 2.0-litre TDI GT with BlueMotion Technology is proving the most popular, combining sporty specification with a 148bhp engine providing ample power yet still returning a claimed 68.9mpg.
Daniel Piper summed up the feelings of many Golf fans when he said he'd by one again: "Absolutely I would – good quality, solid feel with lots of power with good economy. Dealer was friendly and get my custom again any day."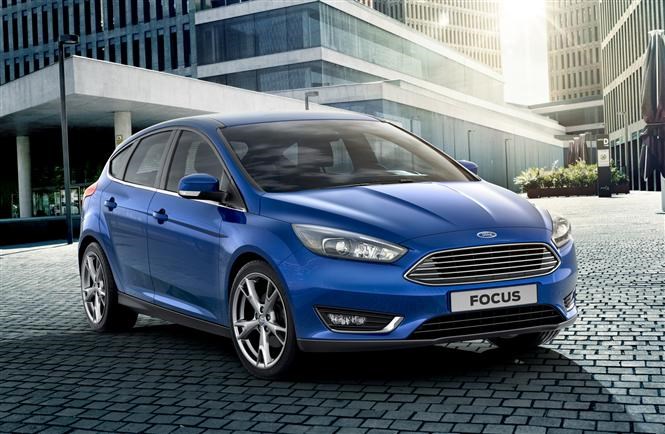 The family hatchback segment's best seller is the Ford Focus, a car that's built a reputation as a driver's car in the 16 years and three generations it's been on sale.
After three years on the market, the Focus is about to receive a subtle facelift, with a tweaked rear being less obvious than the changes to the front with a similar chrome grille to the smaller Fiesta's.
Despite the popularity of diesels in this sector, the most frequently reviewed Focus is the petrol-powered 1.6-litre version in sporty Zetec trim. It's no ball of fire with 123bhp, but a claimed fuel consumption of 47.9mpg is decent for a non-diesel hatch.
More surprising is that over a quarter of all the Focus reviews are for the sporty ST range.
So what's so good about the Focus that keeps buyers coming back time after time? Sue Reynolds says she "wants a good looking vehicle which is reasonable to buy and maintain."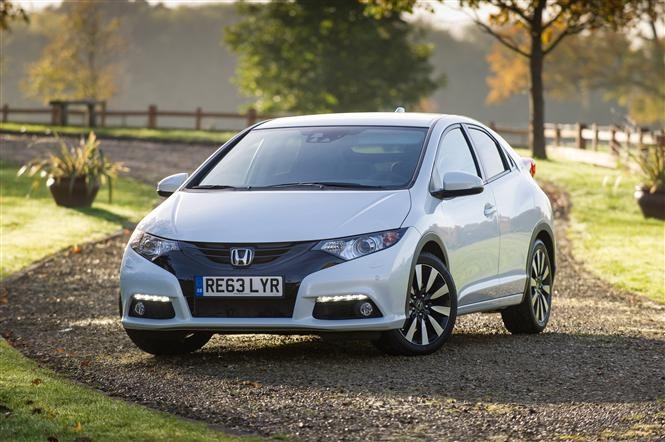 Honda's Civic name has been on sale for longer than the Golf's, growing in size from the original's small hatchback dimensions to a fully-fledged Focus competitor.
There's a lot to like about the British-built Civic – very distinctive looks, spacious and flexible interior and a dashboard that swoops around the driver combining a variety of screens, dials and digital readouts.
Although the rapid Civic Type R has become the stuff of hot hatch legend, not one has made it to the reviews page this year, which instead reflect the popularity and economy of the i-DTEC diesels.
Usually reviewed in high-end ES trim, the new 1.6-litre fuel miser is incredibly smooth and economical, delivering an impressive claim of 78.5mpg. With CO2 emissions as low as 94g/km, VED car tax is also free too.
Ronald Brown spoke for many Civic owners when he said "I look forward to driving my Civic every day. I'm a professional driver so I know what real driving is; I love the experience driving this Honda."