While the Volkswagen 'dieselgate' emissions scandal rumbles on, the US Environmental Protection Agency (EPA) has issued a notice to Fiat Chrysler Automobiles (FCA) regarding emissions-cheating software.
What is FCA being accused of?
The notice issued to FCA Group states that the car company violated the Clean Air Act by 'installing and failing to disclose engine management software' in diesel versions of the Jeep Grand Cherokee and Dodge Ram pickup, which 'results in increased emissions of nitrogen oxides (NOx) from the vehicles.'
The 'auxiliary emissions control device' (AECD) is not quite the same as VW's 'defeat device' that was used in several of its cars to cheat emissions tests.
Where VW's software could detect when it was being emissions-tested and effectively 'cheat' it – thus emitting more harmful gases in the real-world – the Fiat Chrysler issue relates to software being present that wasn't disclosed to the authorities (the biggest problem at the minute) and that it could alter how much of the harmful gases could be emitted at particular engine temperatures.
The EPA is investigating whether the auxiliary emission control device allegedly used in the Grand Cherokee and Dodge Ram works as a defeat device or not.
Which cars are affected?
Applicable to 3.0-litre diesel-engined versions of the Jeep Grand Cherokee and Dodge Ram pickup built between 2014 and 2016 in the US, around 104,000 vehicles are claimed to be affected in the USA.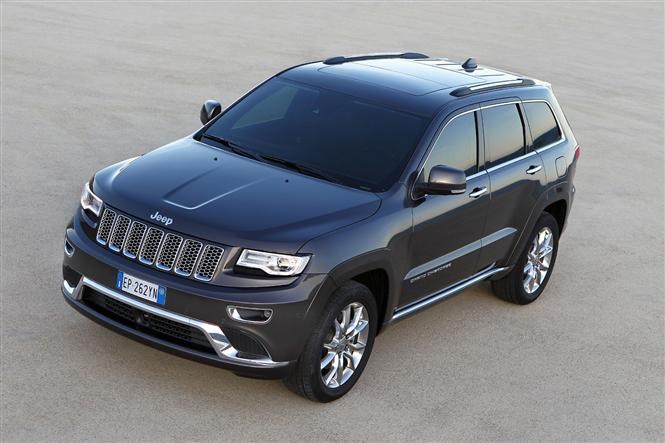 The Jeep Grand Cherokee is available here in the UK, but it's unclear at the moment if UK cars are implicated.
FCA's response
FCA US has responded to the EPA's accusations with the following statement:
'FCA US diesel engines are equipped with state-of-the-art emission control systems hardware, including selective catalytic reduction (SCR). Every auto manufacturer must employ various strategies to control tailpipe emissions in order to balance EPA's regulatory requirements for low nitrogen oxide (NOx) emissions and requirements for engine durability and performance, safety and fuel efficiency. FCA US believes that its emission control systems meet the applicable requirements.'
It also stated that the group is keen to resolve the matter by demonstrating to the EPA that the emissions control strategies they use are justified and not 'defeat devices'.
We'll keep you updated with the latest on this story as and when it develops.
For more information on the VW dieselgate story, click here.