France's PSA Group (the parent company of Peugeot, Citroen and DS Automobiles) has announced a deal to buy Opel-Vauxhall from General Motors (GM) for £1.9bn after agreeing terms with the US carmaker.
The French company confirmed the deal in Paris. The outcome will be that PSA and Opel-Vauxhall combined will become the second largest European carmaker. The news follows hard on the heels of PSA's seven billion euro profit in 2016.
'Opel / Vauxhall's financing operations are critical to the development of the Opel and Vauxhall brands. We are proud to join our forces with BNP Paribas, a leading European banking partner, and are confident our complementary expertise will make this new partnership a success.' Carlos Tavares, Chairman of the Managing Board, said.
Where does that leave Vauxhall?
The two companies already collaborate on a number of car projects, so it's a logical tie-up in manufacturing terms, although there are questions over the future viability of Vauxhall's UK car factory in Ellesmere Port (where the Astra Sport Tourer is made) and van production facility (which assembles the Renault-based Vivaro).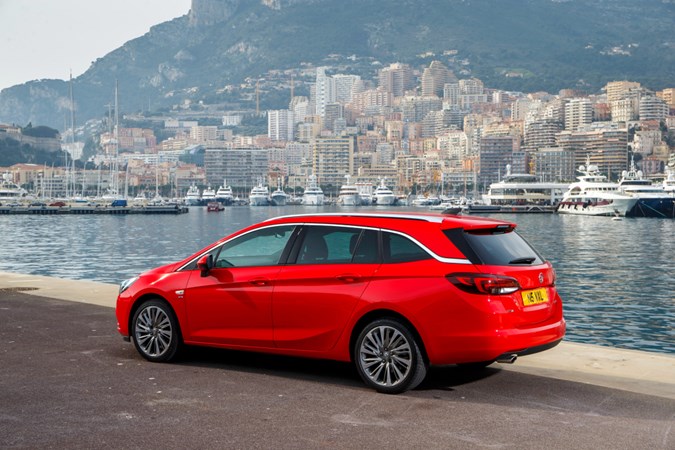 The UK is the largest European market for several GM products, including the Vauxhall Insignia, so the British company will be keen to secure its future, with a series of early announcements about the likely division of PSA/GM production.
Should I still buy a Vauxhall?
Yes, you'll be fine. In the short term Vauxhall won't close at Ellesmere Port, and its deal to build the Sports Tourer runs until 2021. But beyond that, it will depend heavily on what plans there are for Opel's giant HQ operation in Germany. In the longer term, expect the Astra and 308 to be built on a common platform.
There's no word yet on any changes to Vauxhall's warranty, so you can expect the company to honour any claims as normal. 
Opel's finances are in an 'interesting' position, as Reuters reports that sources close to the talks said there had been differences over a near-$10 billion Opel pension deficit. But this issue has now been resolved.
Stay tuned to find out the full details of the deal