The apps that aim to make you a safer driver
Using your phone while driving makes you more likely to crash
Apps are being developed to make you a safer driver
Would you use one?
Using your phone while driving makes you more likely to crash
Apps are being developed to make you a safer driver
Would you use one?
Mobile phones are an undeniable distraction to drivers, and the cause of an increasing number of accidents.
According to the World Health Organisation (WHO), about 1.25million people die each year as a result of road traffic accidents, with mobile phone users being four times more likely to be involved in a crash.
But technology experts are inventing apps aimed at making you a safer driver.
Here are three of the latest apps being developed:
SafeDrive app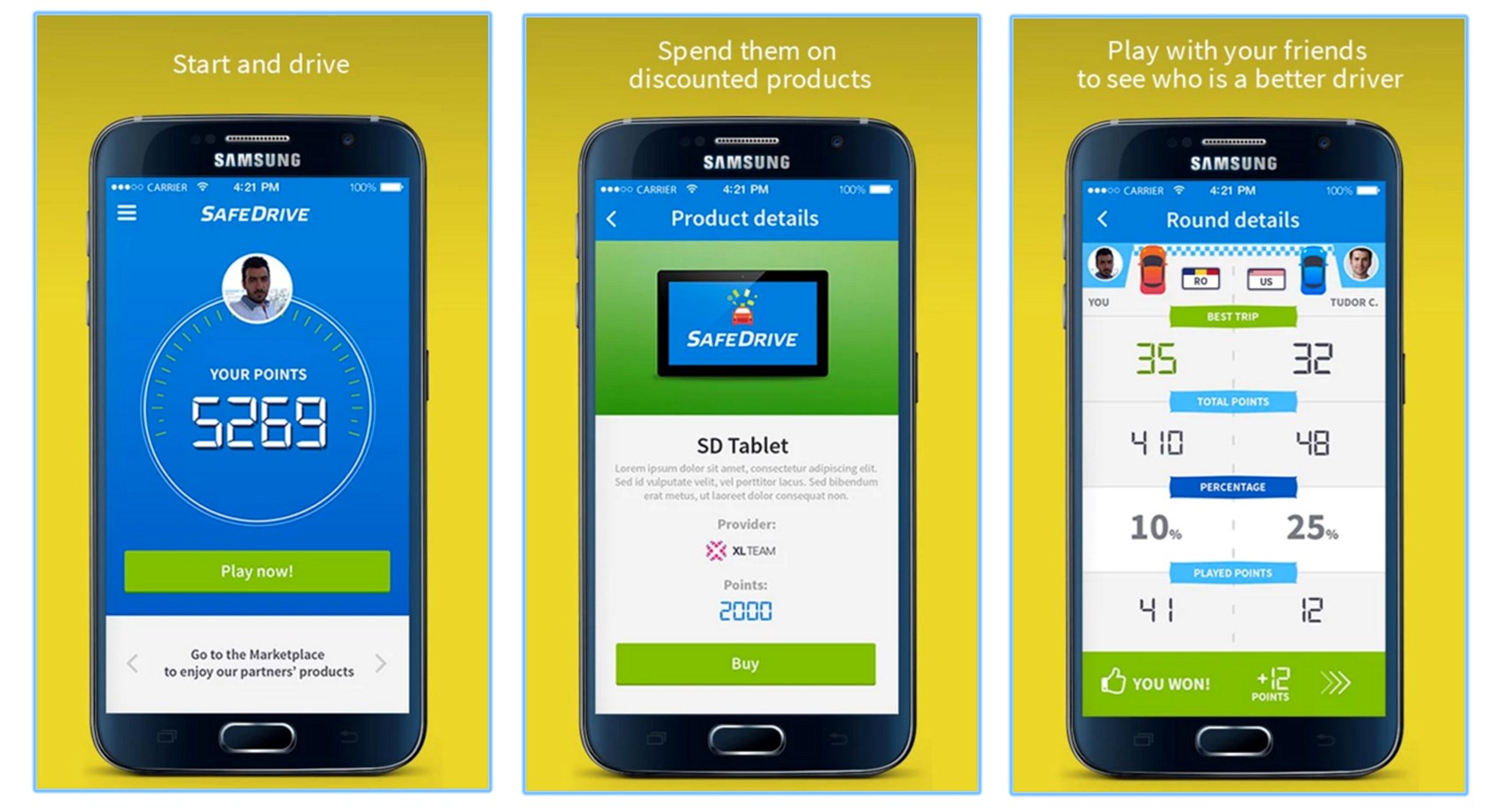 Developed by Tudor Cobalas, from Romania, this app was inspired after Mr Cobalas nearly crashed while texting as he was driving.
Once your speed goes above 6mph, you'll start earning points; the app effectively locks your phone with a 'Release' button on the screen. If you press the button during your journey, all the points accrued will be lost.
Accumulated points can be spent in the SafeDrive Marketplace for shopping discounts.
You can also join a dashboard with your friends, to compete to see who's the better driver.
So far, the app has attracted nearly 100,000 users around the world and 30 commercial partners.
Milez app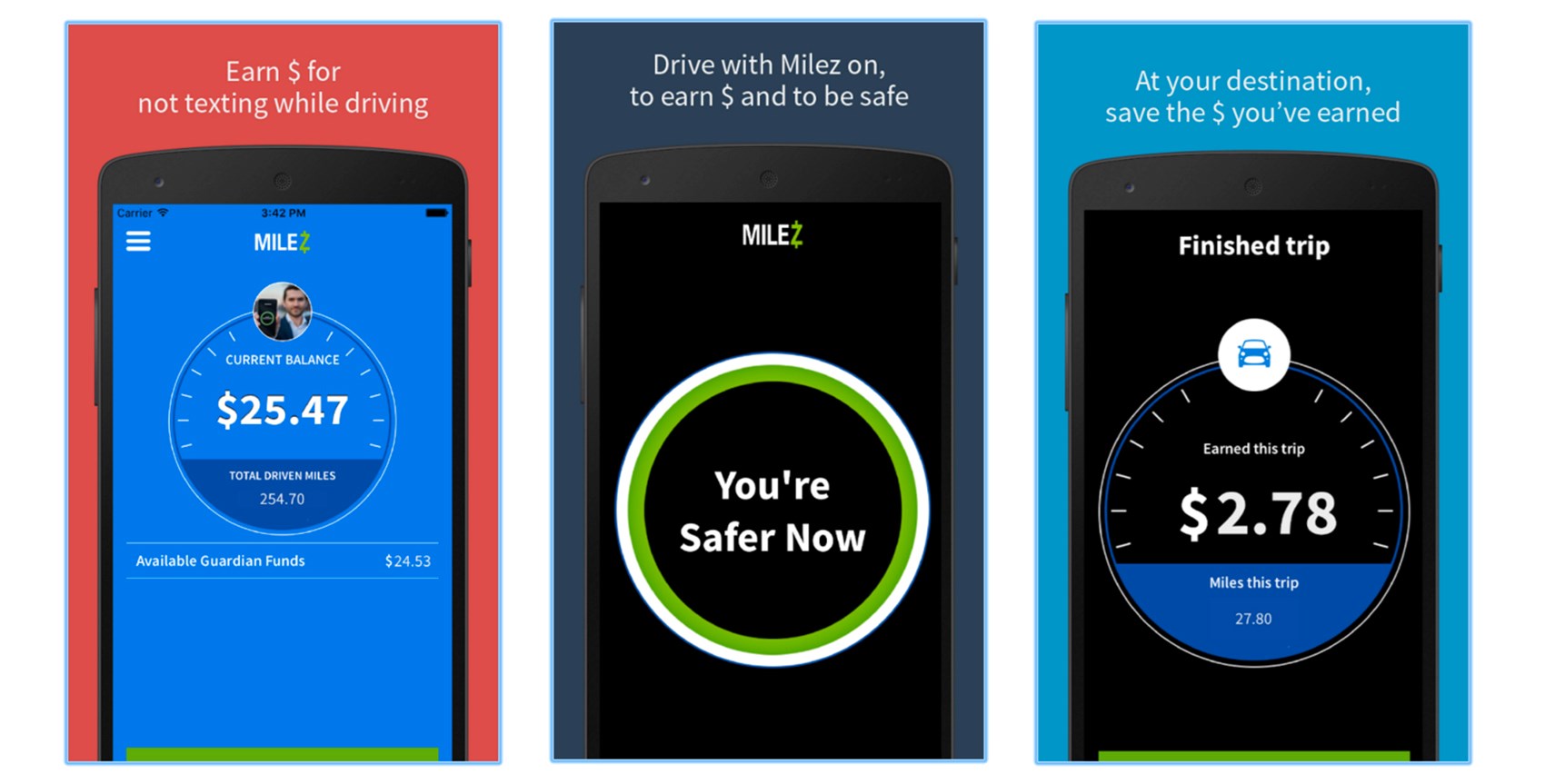 Aimed at teenage drivers, this app was also developed by Mr Cobalas.
Relatives can reward teenagers through the app if they drive safely; the app measures how many miles are driven without the phone being used. You pre-load the account with a cash amount, which is then released to the teenager when the miles stack up. Currently only available in the US.
DriveWell app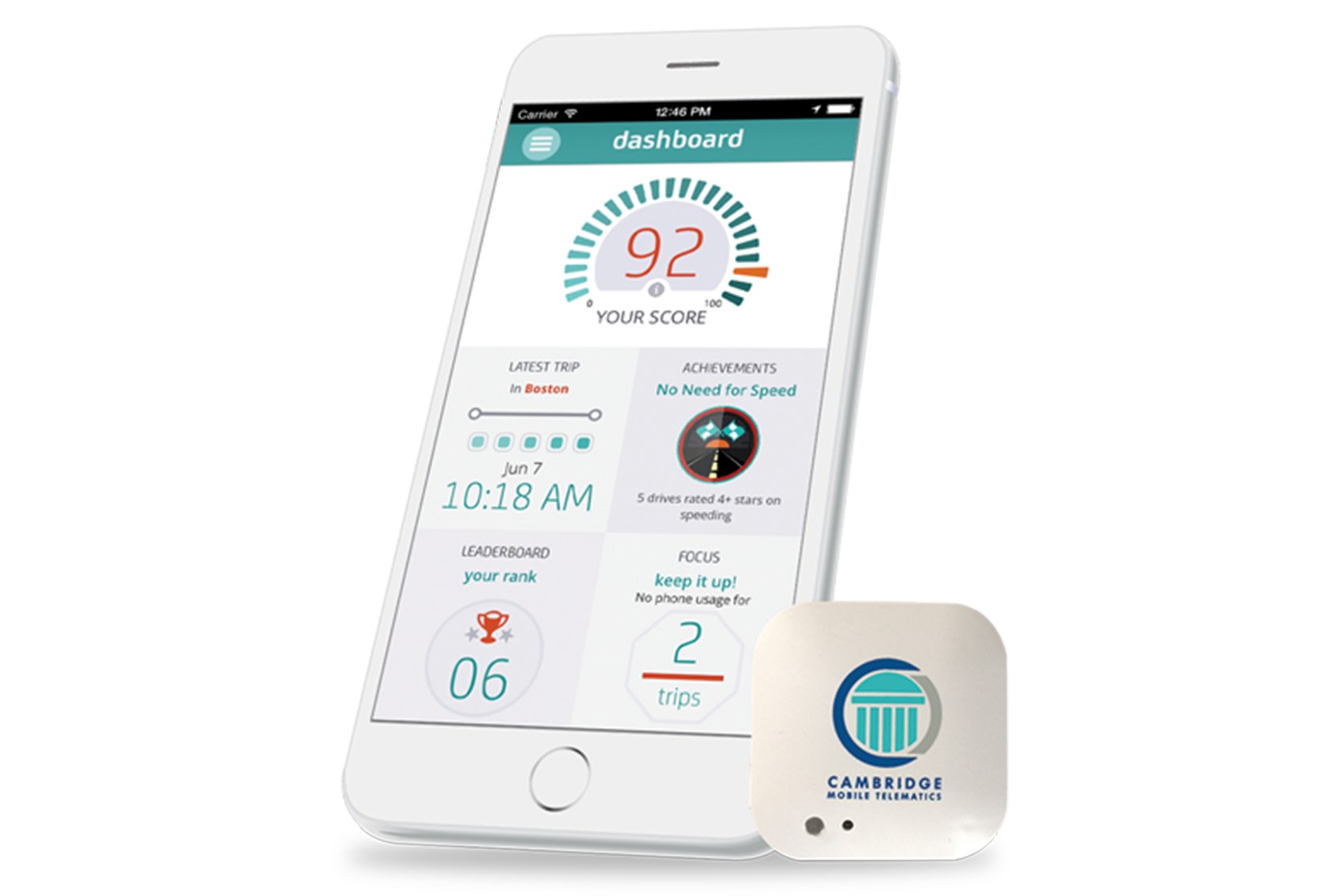 This behaviour-based app, developed by US company Cambridge Mobile Telematics, uses mobile sensors, telematics, and behavioural analytics to measure how well you're driving.
It infers data about mileage, road types, speed, acceleration patterns, phone distraction, and personalisation to determine how safe a driver you are.
The DriveWell app claims: 'Users see an average reduction of 35% in phone distraction, 20% in hard braking, and 20% in at-risk speeding all within less than 30 days of using the program.'
It's currently a white-label app, among others being developed.
The future of safe driving?
With the police increasing fines for using handheld mobile phones while driving, these apps might help educate drivers the importance of ignoring their smartphones while at the wheel.
Kevin Clinton, head of road safety at the Royal Society for the Prevention of Accidents (RoSPA), said: 'The forthcoming increase in penalties for mobile phone use is a step in the right direction, but it must be coupled with adequate enforcement.
'We need to work on changing the mindset of motorists before they step into the car with their phones.
'Drivers need to understand the devastating impact using their phone for just a couple of seconds can have, not just on those killed or injured, but on their family and friends too.'
Read more about penalty increases for using your phone while driving