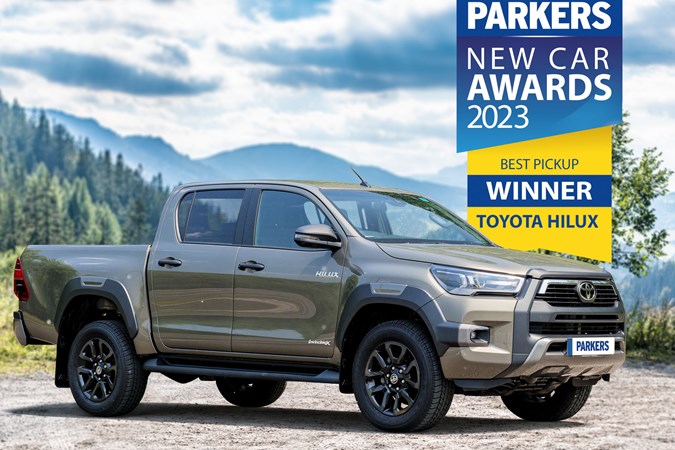 The pickup truck category is in an unusual year with the number of vehicles in contention for the award greatly reduced compared with years gone by. That doesn't mean that the long-standing Toyota Hilux wins by default, though. It has always pushed the previous winners hard in the past and it deserves its elevation to the top step this time around thanks to its rugged nature and formidable off-road abilities.
Few vehicles are as at home in hardcore terrain, yet the Hilux is greatly improved on road in recent years thanks to its powerful 2.8-litre diesel engine and suspension that has been refined to improve its ride. In a further sign that Toyota is starting to really take the lifestyle market seriously, there is a GR Sport model coming at the end of 2022 that will add more styling flourishes to the already smart top-trim versions.
On top of all this is the 10-year warranty – both a sign that Toyota has confidence in its products, but also a reassurance that the brand will have your back should things go wrong.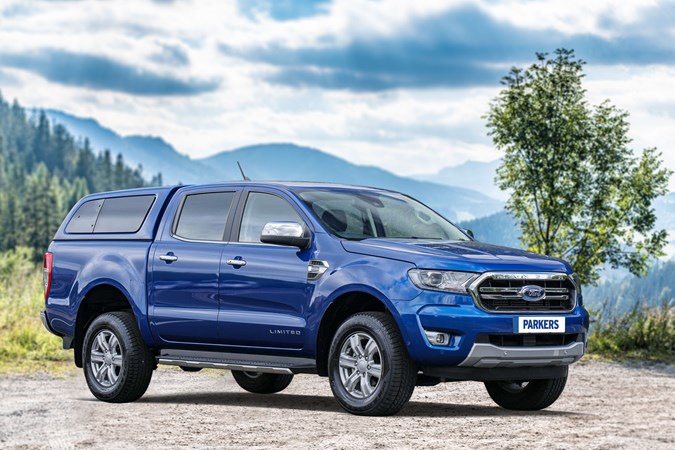 The Ford Ranger is right at the end of its life, with its replacement due at the start of 2023. Until then, you will still be able to buy the outgoing model and you will not be disappointed if you do. This fantastic pickup truck offers every possible permutation, all the way from a utilitarian two-seater single cab up to the peerless Ranger Raptor that is the ultimate lifestyle truck.
The Raptor, with its reduced payload, isn't the only option open to those who want their pickup to be a weekend family workhorse as well, with more than one trim aimed at the buyer who wants some luxury in their truck. If it wasn't going off sale so soon then the outcome in this category might have been different. As the next 12 months will bring the launch of the new Ranger and the closely related VW Amarok, 2023 looks exciting in the world of pickups.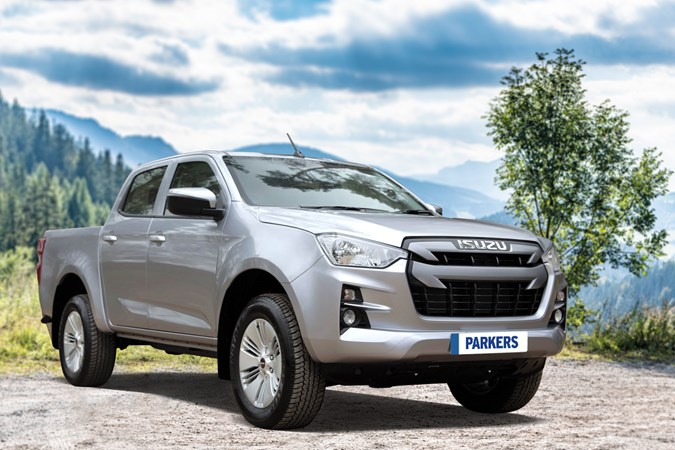 Having lauded the other two trucks in this category for their wide-ranging appeal and lifestyle-focused models, we're going to do the opposite now and praise the D-Max for its single-minded ruggedness.
Sure, the most recent model has upped the stakes when it comes to its creature comforts, but it is still a hardworking vehicle at heart. There is only the one engine and that is a 1.9-litre diesel engine that offers strong fuel economy and still has plenty of punch with a towing weight of 3.5 tonnes. It also has an impressive set of safety equipment and some generous equipment levels, even on the standard models. This is a good value truck.