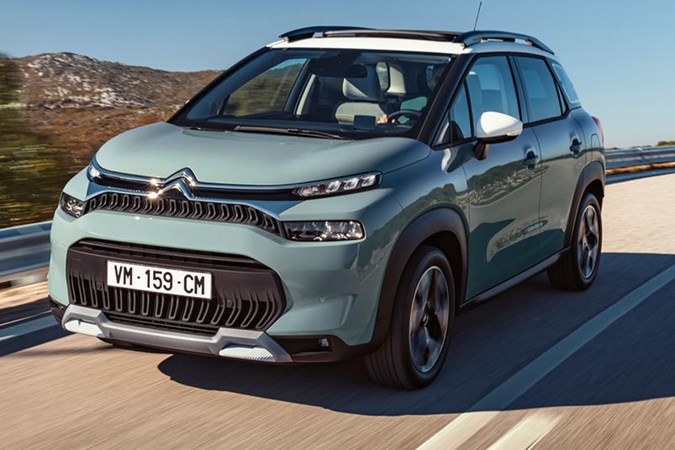 Best known for its antics on the popular Amazon Prime Video show The Grand Tour, with Clarkson behind the wheel, the Citroen C3 Aircross has been a big hit for its maker since launch in 2017. Four years on, it receives its first facelift to give it more visual punch as well as an updating of its tech.
The biggest changes are reserved for its front-end styling, which takes cues from the recently-launched C4 – so you get a new more stylised grille and updated LED headlights, as well as skid plates with coloured inserts to fit it in with the rest of the SUV pack. The old car was rather soft and cuddly to look at, so Citroen thinks toughening it up will add to its appeal.
> Revealed: Best new cars to look forward to in 2021
As you'd expect for a modern small SUV, there are considerable personalisation options available. There are now up to 70 exterior colour combinations through seven body colours, four colour options for the aforementioned skid plate inserts and three roof colours. That's par for the course in a crowded market sector that includes the brilliant Ford Puma and Renault Captur.
What's it like inside?
There's a new larger 9.0-inch screen for the infotainment which also features Android Auto and Apple CarPlay as standard. Plunder the options list and you can also get wireless smartphone charging.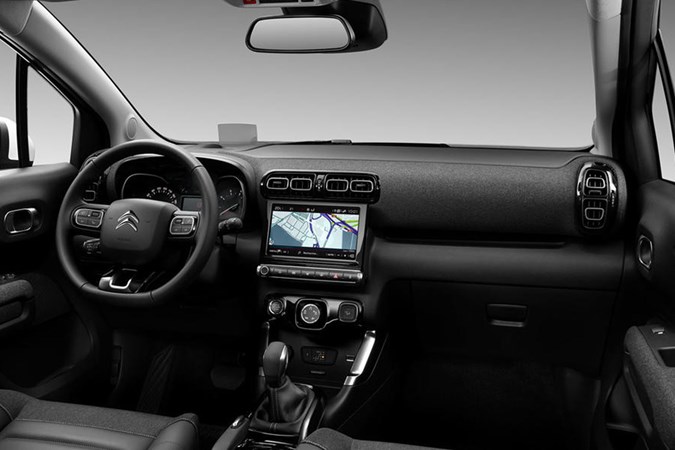 Citroen is really going for the serenity theme for all of its car interiors, so there's a range of muted and classy trims. There are three distinct ambiences to choose from that alter with the colour and materials used.
The C3 Aircross also gains the company's Advanced Comfort seats, which have already been fitted in the C5 Aircross, new C4, facelifted C3 and the now-discontinued C4 Cactus. They're very effective at ironing out the worst of the UK's road surfaces, and Citroen claims their softness doesn't affect posture.
It's more family friendly. too with more storage in the centre console via a large storage space covered by a sliding shutter between the front seats. Otherwise, it's pretty much as it was before inside.
Situation normal under the bonnet
There are no major changes to the C3 Aircross's engine range, which is made up of the brilliant Puretech three cylinder in 110hp and 130hp forms. There's also a Blue HDI 110hp four-cylinder diesel, which is perfect for those looking to maximise their times between fill ups. Prices haven't been announced, but UK deliveries commence in June 2021.
What this means for you
While this facelift doesn't change that much under the skin, it certainly adds to the C3 Aircross's appeal. With a stronger-looking front end and more kit for your money, it's a worthwhile SUV that's been incrementally improved.
Where it should score well is being sold under Citroen's fairer pricing scheme, which makes negotiating and buying one a whole lot more straightforward.
Further reading: 
>> Current Citroen C3 AIrcross review
>> Best SUVs 2021
>> The best SUVs for less than £200 per month
>> Deal Watch – the best new car deals around
For all the latest advice, news and finance deals, sign up to the Parkers newsletter here.