Mazda 3 Hatchback (2004 - 2008) review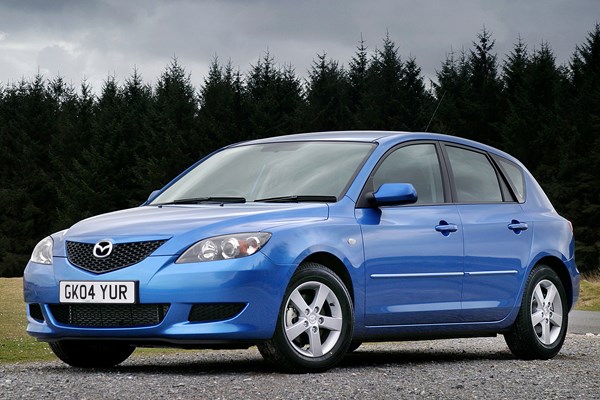 PROS
Well equipped, good to drive, decent rear passenger space
CONS
Dreary and dated cabin, bland image, firm ride, lacks refinement
PROS
Well equipped, good to drive, decent rear passenger space
CONS
Dreary and dated cabin, bland image, firm ride, lacks refinement
The 3 is Mazda's Ford Focus-size hatchback, with a dash of style from the RX-8 coupe. It follows in the vein of other recent Mazdas, which means it's good to drive, very reliable, well equipped and spacious. Unfortunately the once exciting design now looks bland and the 3 hasn't aged particularly well - inside or out. The cabin has some cheap plastics and the design is drab.
There's a decent choice of engines though, including some economical diesels while a facelift in 2006 including a new front end and changes under the skin that made it better to drive. Further revisions followed in 2008 which made the trim levels simpler and improved equipment levels while a Takara model was launched that comes with sporty looks, a rear spoiler and unique alloys.
While it's a worthy hatchback, newer rivals have more panache and refinement.
Other Mazda 3 (2004 - 2008) models: