View all Rolls-Royce Ghost reviews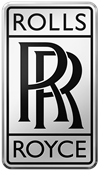 Rolls-Royce Ghost running costs and mpg
Current Model
Get friendly with your local filling station
Expect big bills for servicing and consumables
Depreciation hits hardest in the first year

Predictably, Rolls-Royce Ghost running costs are high. Considering the badge and the performance, that won't come as a great surprise, or much of a concern.
The Ghost's 6.6-litre twin-turbocharged V12 engine is reputed to average 20mpg. Driven gently this might be the case but, in the real world, it's more likely that you'll return around 16mpg.
You'll have to be prepared for substantial bills elsewhere, too. The cost of servicing, repairs and consumables will all significantly dent your bank account. A four-year unlimited-mileage warranty should protect you from any unpleasant unexpected bills, however.
Any used examples with faults need to be approached very carefully. Even a seemingly inconspicuous fault could mean costly bills and a lengthy repair time.

With a kerbweight of almost two-and-a-half tonnes, and a 6.6-litre twin-turbocharged V12 engine, the Rolls-Royce Ghost's green credentials are eye-watering in comparison with mainstream cars, but acceptable when compared with its peers.
Emissions range from 327g/km of CO2 for the standard car to 333g/km for the Black Badge – high, but considering the size and capabilities of the car they're not entirely unreasonable.
The high tax rates incurred as a result of these emissions most likely won't pose a problem for potential buyers either, given their sheer insignificance compared to the purchase price of the Ghost.
The Rolls-Royce's efficiency won't impress the eco-minded but at least its economy borders on the bearable, rather than the unacceptable.
It's also worth bearing in mind that the Rolls-Royce Ghost will have a long lifespan, thanks to its desirability and prestige. This will help reduce the car's impact on the environment a little.

Lots of BMW hardware, mainly under the skin
Few recalls in a long model history
Rolls-Royce customer service is exemplary

Rolls-Royce Ghost reliability should prove to be very good. Few will be abused or neglected, helping reduce wear and tear, and many of the parts used are well proven.
The only downside is that, if there is an issue, the cost of diagnosing and repairing the fault could prove substantial.
Rolls-Royce's customer service is superb, however, so some comfort can be taken from the fact that your car's problem should be resolved quickly and efficiently.
If you are looking at older or higher-mileage examples, remember to budget for increased running costs. The Ghost is a complicated car that will become significantly more expensive and problematic to keep running as time passes.
The Ghost has been recalled by Rolls-Royce twice – one for a short-circuit in a coolant pump, the other affecting the airbags and seatbelt tensioners. Both were in the early 2010s so should be fixed by now.
Estimated fuel cost per year
| Fuel type | Pence per litre | Estimated cost per year * |
| --- | --- | --- |
| Unleaded | 128p | £2,909 - £2,909 * |
* The estimated fuel cost figure is based on an annual mileage of 10,000 miles and is a guide to how much this model will cost in fuel each year. It's calculated using the model's average MPG (calculated from both town centre and motorway driving) and the average fuel price from around the country. Actual fuel costs will vary based on driving style and road conditions.
Highest and lowest CO2 emissions
| Engine | CO2 emissions | Road tax (12 months) |
| --- | --- | --- |
| 6.6 V12 Petrol | 324 g/km (Min) | £465 - £570 |
| 6.6 V12 Petrol | 329 g/km (Max) | £570 |
Ongoing running costs
Vehicle excise duty (VED) varies according to the CO2 emissions and the fuel type of the vehicle. For cars registered before 01 March 2001 it is based on engine size. For cars registered on or after 01 March 2001 the VED or road tax is based on the car's CO2 emissions.