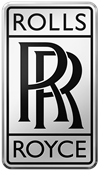 Rolls-Royce Ghost review
Current Model
Splendidly sumptuous super-luxury saloon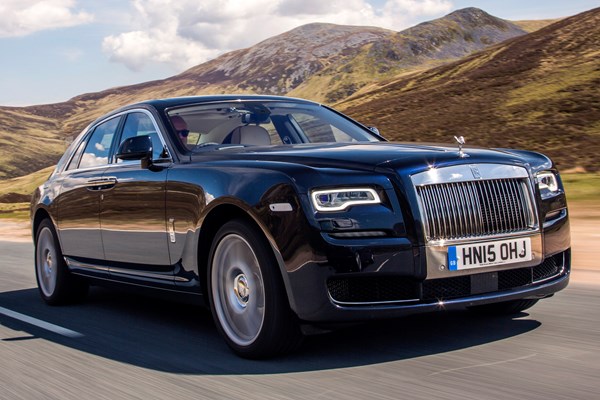 PROS
Refinement
Ride quality
Interior comfort
Effortless performance
CONS
Sheer size
Running costs
Expensive options
PROS
Refinement
Ride quality
Interior comfort
Effortless performance
CONS
Sheer size
Running costs
Expensive options

The Rolls-Royce Ghost is a super-luxury saloon that slots beneath the gargantuan Phantom and has been tasked with attracting younger buyers to the marque.
Standing in the way of those plans are rivals including the Bentley Flying Spur, BMW 7 Series, and Mercedes Benz S-Class – all of which available for considerably less cash.
It's unlikely that your average Rolls-Royce owner will be particularly interested in comparative budgets when it comes to buying cars though – they'll just buy both.
For those who like the Ghost's smaller - for a Rolls - nature, but would prefer something more driver-focused, the saloon's underpinnings also form the basis of the Wraith coupe and Dawn convertible.

Rolls-Royce Ghost offers maximum luxury
Designed to stay true to the company's traditions of using fine materials and offering ultimate comfort, the Ghost is impeccably finished and detailed throughout. It also uses an advanced air suspension system to deliver the ride quality and refinement buyers expect.
The Ghost features a suitably impressive 6.6-litre V12 engine that benefits from twin turbochargers and direct fuel injection. These aid it in generating 570hp in its least powerful form; more than enough to propel the Rolls along with vigour.
An eight-speed automatic gearbox sends power to the rear wheels and the smooth-shifting transmission helps the Ghost return 20.8mpg. That might sound excessive but, if you bear in mind that the Ghost weighs well over two tonnes, it's not entirely unreasonable.

With a range of driver assistance systems, plenty of grip and precise controls, the Ghost is capable around corners and remarkably quick. It may not have sports saloon-like handling in the conventional sense, but it makes every journey an experience and it's an immensely satisfying car to drive.
Vast array of equipment and options
The Ghost is an upmarket car and, consequently, it packs an expansive range of standard equipment and optional extras. As standard it comes with kit that includes four-zone climate control, cruise control, electric heated front seats, an electrically adjustable steering column, sat-nav and Bluetooth connectivity.

Those who are looking for something a little more individual won't be disappointed either. Besides an array of options like adaptive cruise control, Rolls-Royce offers a comprehensive customisation scheme. It allows buyers to tailor their new Ghosts to their exacting specifications and requirements, including bespoke fixtures and fittings.
Ghost Series II updates in 2014
A midlife facelift brought about re-designed LED headlights, bumpers and bonnet on the outside, plus comfier seats and additional polished metal trim. Rolls-Royce announced the facelift as Ghost Series II, but the suffix was dropped early in 2016 when the Black Badge was introduced.
Under the skin the Ghost gained suspension enhancements to increase the car's cornering ability while maintaining the ride comfort customers demand.