View all Saab 9-3 reviews


Saab 9-3 Saloon (2002 - 2011) review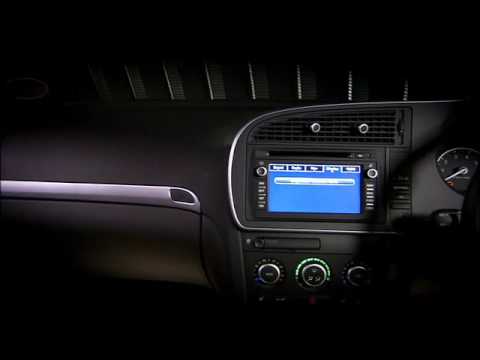 Enlarge
1

videos
Enlarge
87

photos
PROS
Offers something different from the mainstream, good engines, decent value, comfortable
CONS
Starting to look and feel dated, uninspiring to drive, cramped rear seats
PROS
Offers something different from the mainstream, good engines, decent value, comfortable
CONS
Starting to look and feel dated, uninspiring to drive, cramped rear seats
The Saab 9-3 saloon is a car styled after an aeroplane. The Saab brand has always appealed to buyers looking for something a little different to the mainstream and the 9-3 is a prime example. It's less obvious than a BMW for instance and has an air of understated style about its looks while still retaining a premium reputation. Sadly the model is starting to feel dated, especially inside and although Saab promotes it as being sporty to drive, it's not as enjoyable as the marketing would have you believe. It's safe though and was one of the first cars in the class to have a five-star Euro NCAP crash test rating. A facelift in mid 2007 brought a fresh look and a redesigned interior - it's still good value but lacks the sophistication of newer alternatives.
Servicing and warranties
Saab went into administration in November 2011, but buyers will still be able to claim as the firm is under new ownership. Extended warranties are also available under 'Saab Secure', which will cover Saab owners up to a maximum of five years. There's also an unlimited-mileage service plan available for £500 which offers owners access to official Saab parts.
Aviation influences
Saab likes to make a song and dance about its aviation heritage, and added a load of aircraft-style features into the cabin in an effort to fool drivers into thinking they were flying rather than driving. Chief among these was the switchgear, which although slightly haphazard in its positioning did feel very aeronautical. The dash also enveloped the driver, further adding to that 'plane feel.
Engine line-up
The engine choices were a 1.8-litre petrol engine with 150bhp, a 2.0-litre with either 175bhp or 210bhp and a 2.8-litre V6 making 255bhp. There was also a 1.9-litre TTiD diesel engine which was available in either 120bhp or 150bhp power outputs and an average of over 50mpg, making it the choice for those who were looking to save a few pennies. There was also a 2.2-litre version of the TTiD engine available between 2002 and 2004, while bioethanol was also available – if you could find a filling station selling it. So the 9-3 saloon is slightly left-field and has some interesting features alongside a fairly comprehensive engine selection, but can it really expect many sales in a market dominated by such titans as the Ford Mondeo, Volkswagen's Passat or even fellow Swede the Volvo V60? Read on for our full Saab 9-3 saloon review to find out.
Other Saab 9-3 (2002 - 2011) models: