BMW 3-Series Saloon (2005 - 2011) review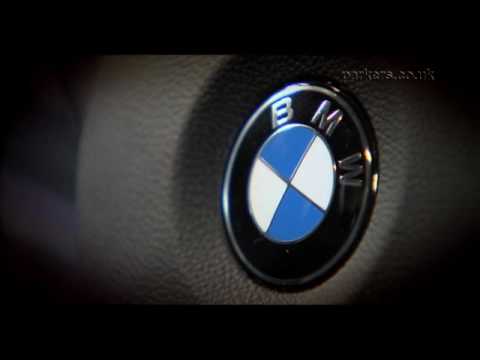 Enlarge
1

videos
Enlarge
56

photos
PROS
Great to drive, decent level of standard kit, premium image, superbly built, refined interior
CONS
Expensive options, firm ride
PROS
Great to drive, decent level of standard kit, premium image, superbly built, refined interior
CONS
Expensive options, firm ride
BMW 3-Series Saloon rivals
The fifth-generation BMW 3 Series Saloon combines a high-quality cabin and decent equipment levels with the best drive among 'executive' saloon alternatives. Its rivals, including the Mercedes-Benz C-Class Saloon and the Audi A4 Saloon, have struggled to match the BMW's driving dynamics. The striking four-door gets a power boost over the old model but, thanks to the EfficientDynamics program, both fuel economy and emissions have actually been improved. It's not as good an all-rounder as the Audi A4, with less passenger space and a firmer ride, but it sets the class benchmark for driving pleasure.
Good range of engines
A choice of three petrol engines were available upon launch – 320i, 325i and 330i. Initially there was just one diesel engine – a 320d – but in 2005 a 330d model was introduced, with the 325d and fantastically fast 335d arriving in 2006. In September 2007 the engine range was completely overhauled, with the Efficient Dynamics programme rolled out across the range. This meant more power and better efficiency, while a 335i petrol engine was added which gave even the M3 a run for its money.
Great to drive
BMW prides itself on driving pleasure, and the 3 Series is no exception. All are rear-wheel-drive, which means the front wheels can concentrate on the steering and the rear on delivering the power. Of special note is the steering, which provides excellent feedback through the wheel and although slightly heavy compared to electrically assisted systems is some of the most direct available on the market.
2008 facelift
An autumn 2008 facelift gave the 3 Series sharper styling and a refreshed interior and also brought a new diesel engine to the line-up in the shape of the 330d. However, the pick of the line-up - for performance and economy - is the excellent 320d EfficientDynamics which is great to drive and is claimed to return an amazing 69mpg. It's also very attractive to company car drivers thanks to its low CO2 emissions. So should you buy a 3 Series BMW, or should you look at rivals from Audi and Mercedes-Benz? Read on for our full and comprehensive BMW 3 Series review to find out.
BMW 3 Series Saloon stalling issues: extensive recall announced in 2018
Shortly after an investigation by BBC's Watchdog consumer advice show, a sizeable recall - including petrol- and diesel-engined 3 Series models built between March 2007 and August 2011 - was announced in May 2018.
Its purpose was to rectify an electrical fault that could cause affected BMWs to stall while they were being driven, essentially turning off the engine at speed.
Our advice if you are looking to buy a used example of this generation of 3 Series Saloon, is to ensure that any remedial work has been undertaken by checking with a BMW dealer.
Other BMW 3-Series (2005 - 2013) models: