The major draw at the Nissan stand was the PIVO3 – a car that, apparently, responds to your call (it's not a dog though), parks itself and charges on its own.
It doesn't make the tea – it's not clever enough for that – but it does have 'Automated Valet Parking' technology which means it will automatically park and charge itself as soon as the driver gets out. The driver can also summon the car to a designated pick-up area using a smartphone.
There is a diagram in the press pack that explains how this all happens but it's monstrously arcane, so an element of trust is needed to believe the claims. The PIVO, like previous Nissan PIVO iterations, also features solar panels.
The other new Nissan arrival is the NV350 Caravan that looks smart and although it says it 'breaks conventions of the past' it's looks pretty conventional to us. It's never going to come to the UK, however, so don't hold your horses.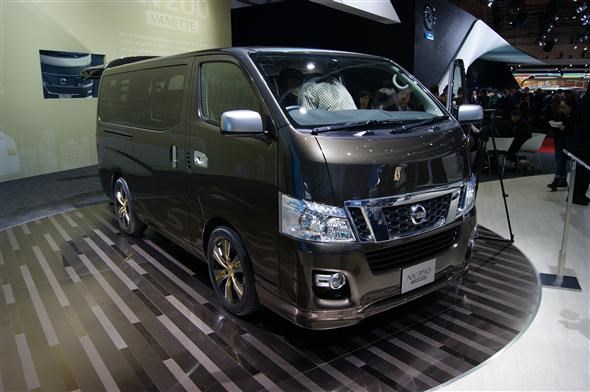 For more information on the 2011 Tokyo Motor Show, click here.