With more than 3,000 new and used model Fiat 500 cars for sale on Parkers, you'll easily find the right city car for you. The Fiat 500 trades on its retro character with a style that harks back to the original car, dinky dimensions and a fun and surprisingly spacious interior. Not only is it cheaper to buy than a MINI Hatchback and Vauxhall Adam, it also costs very little to run, and has much more character than a Volkswagen Up, Skoda Citigo or Hyundai i10. There are also many models for sale to choose from, with a range of colours, trims and engines.
Read more
Results

1

to

10

of

3,033

2012/12
33,420 miles
Manual
Petrol

2009/09
128,000 miles
Manual
Petrol

2008/58
99,420 miles
Manual
Petrol

Malt Mill Motors Plumtree,

Nottingham

2008/58
71,000 miles
Manual
Diesel

Eastwood Motor Company Ltd,

Leigh On Sea

2010/10
79,300 miles
Manual
Petrol

Marcus James Cars,

Needham Market

2009/09
84,019 miles
Manual
Petrol

Evans Halshaw Ford Bury,

Greater Manchester

2010/10
93,000 miles
Manual
Petrol

SM CARS (LANCASTER) LTD,

Lancaster

2010/10
56,322 miles
Manual
Petrol

RS Car Sales & Hire,

Fakenham

2010/60
46,000 miles
Manual
Petrol

Fairdown Car Sales,

Peterborough

2009/59
44,735 miles
Manual
Petrol
Disclaimer
Telephone numbers starting with 08XX will cost you 7p per minute plus your phone company's access charge. Calls to other telephone numbers will only cost your phone company's access charge.
What is the Fiat 500?
Modern cars retro-styled to replicate older models usually sell well initially, but interest soon wanes – not so for the reborn Fiat 500 city car, which itself has been a mainstay of the Italian brand's range for over a decade.
In essence, the 500's a compact city car, competing against other micro machines such as the SEAT Mii, Skoda Citigo and Volkswagen Up, but its classical looks also mean that many buyers compare it against the much larger and more expensive MINI Hatch.
Perhaps less well known is that the 500 was the basis of the second-generation Ford Ka. Not only was the Blue Oval-badged car based on the same underpinnings as the Fiat, sharing its engines and transmissions, it was also built alongside it in the same Polish factory.
0-62mph: 10.6-12.5 seconds
Fuel economy: 52-74mpg
Emissions: 88-126g/km of CO2
Boot space: 185-550 litres
Which versions of the Fiat 500 are available?
Previewed by the Trepiuno (three-plus-one) concept in 2004, the production version of the Fiat 500 Hatchback arrived in the UK in 2008 as an urban-centric three-door with just about enough room for four adults and not much luggage.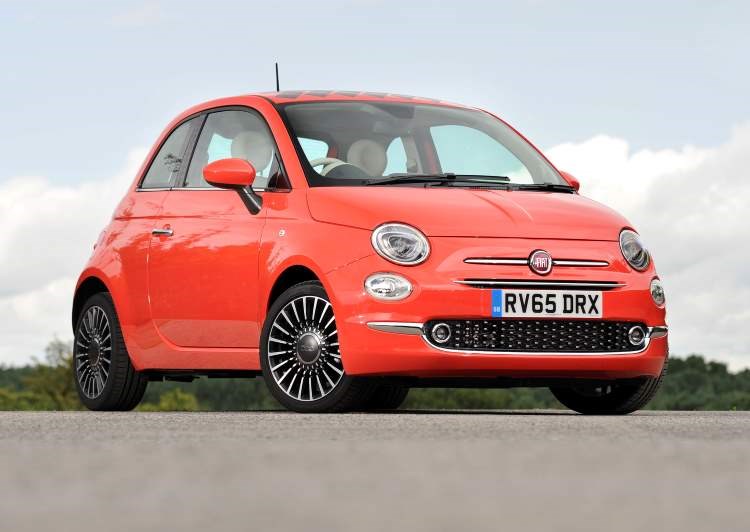 Within a year the range was cleverly expanded to a pair of models with the introduction of the Fiat 500C – a two-door soft-top that uses the bodywork of the hatchback to keep prices modest.
There's been a wide range of engines powering different 500s over the past decade, including 1.2- and 1.4-litre petrols, as well as a 1.3-litre diesel, but the most well-known is the TwinAir. This is a turbocharged, two-cylinder 0.8-litre petrol that loves to be revved hard – conspiring to sound like a bucketful of angry wasps when you press the throttle hard.
Regular trim levels have typically been Pop, Pop Star, Lounge and S, but there's also been an enormous range of special editions too, such as Colour Therapy and Collezione.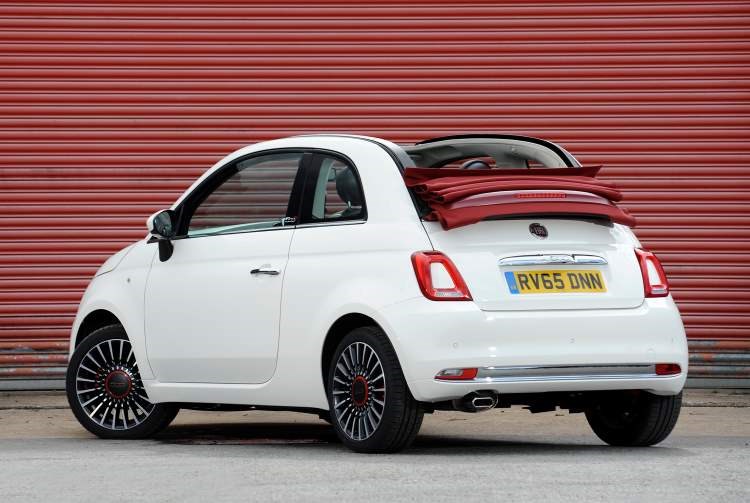 Although based on different underpinnings to their much smaller siblings, similar styling has also been applied to the Fiat 500L people carrier and – more successfully – to the Fiat 500X SUV.
What is the Fiat 500 Abarth?
Let's clear this one up immediately: there wasn't a car sold as the Fiat 500 Abarth in the same sense as there had previously been models such as the older Fiat Seicento Abarth. Instead, Fiat's parent company reintroduced Abarth as a brand in its own right, which in turn allowed more money to be charged for the quicker 500s.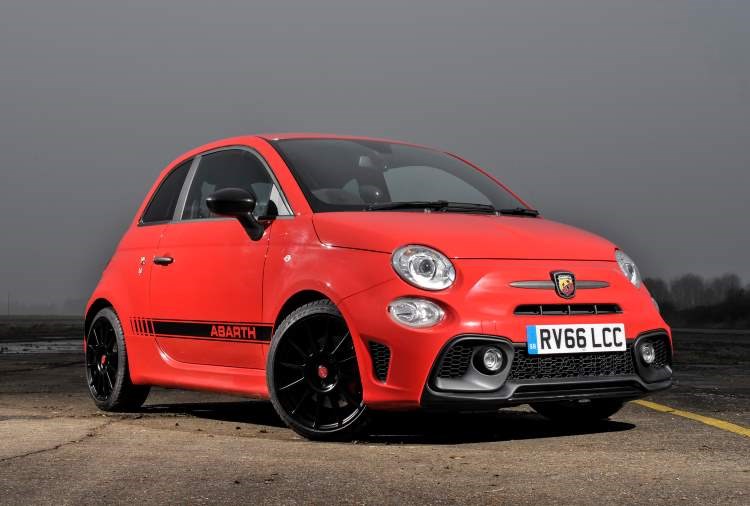 First to arrive in 2009 was the Abarth 500, a range that remained on sale until 2015.
Somewhat confusingly – initially, at least – a decision was made to resurrect older model names meaning the pumped-up Abarth 695 (from 2010) and Abarth 595 (from 2012) also look like Fiat 500 derivatives, aside from their more purposeful bodywork.
All 595s and 695s feature turbocharged 1.4-litre petrol engines with power ranging from 140-190hp. If you're looking for something particularly extreme, but 500-shaped, then hunt-down a stripped-out 695 Biposto – the name means 'two-seater', signaling that there's a bracing bar where the rear bench would normally be found.
S

tyling and engineering

Peel away the 500's cutesy bodywork and underneath are a version of the same front-wheel drive underpinnings that are used by the previous- and current-generation Fiat Panda – its more practical and spacious sibling.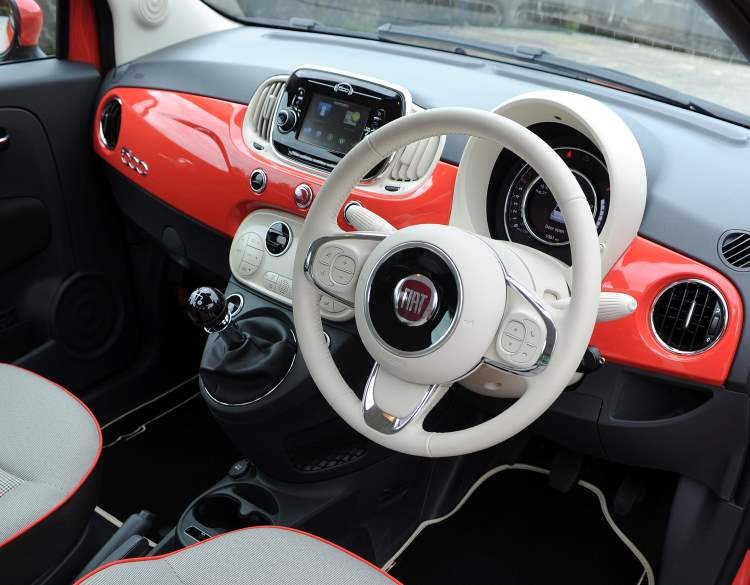 While the styling of the 500 is clearly based on its 1950s predecessor, the details are far more contemporary. Fiat's bold use of colours makes the 500 especially appealing, in part explaining how it's remained on sale for so long with few visual alterations.
Fiat freshened-up the 500 in 2016, introducing LED daytime-running lights, LED tail lamps with a body-coloured fillet in their centres and interior improvements.
Is the Fiat 500 good to drive?
Like the majority of small cars, the 500 is easy to manoeuvre around town and can be a giggle to drive along a winding B-road, but it's not especially satisfying – the VW Up or one of its siblings is far more nimble and enjoyable.
However, the 500 is a characterful thing and there's a sense of occasion given the interesting dashboard design. What spoils it is an odd driving position, which make you feel as though you're sat high up and stretching to reach the steering wheel.
How much does the Fiat 500 cost?
Study the Fiat price lists and the 500 doesn't look to be that cheap – in fact, a premium's being charged for those chic good looks. But, that only tells half the story and the 500's age is now counting against it.
Dealers will offer attractive discounts, while finance deals make the Fiat even more appealing. Its success isn't down to cuteness alone.
Discover what drivers of the Fiat 500 think about their cars with our detailed owners' reviews.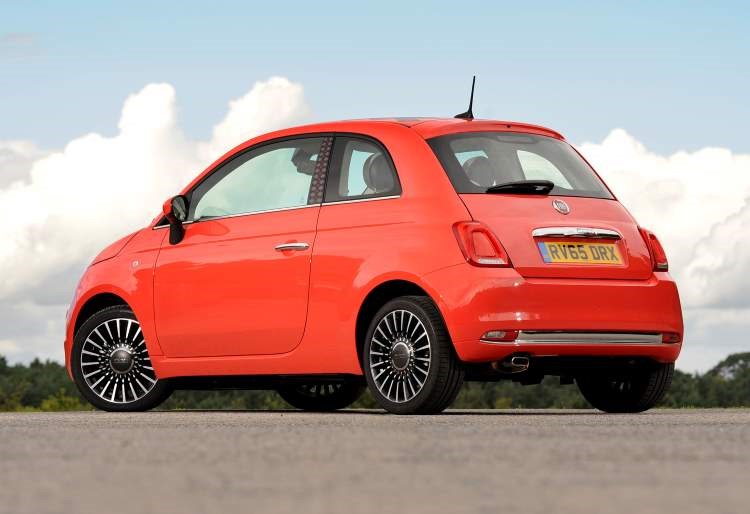 Parkers has thousands of used Fiat 500 cars for sale in our classified listings. Find your next secondhand model in our ads – we've everything from family cars and hatchbacks to executive saloons and sports cars.