View all Nissan Qashqai reviews

Nissan Qashqai
Review
Current Model
Ever-popular crossover is packed with equipment and inexpensive to run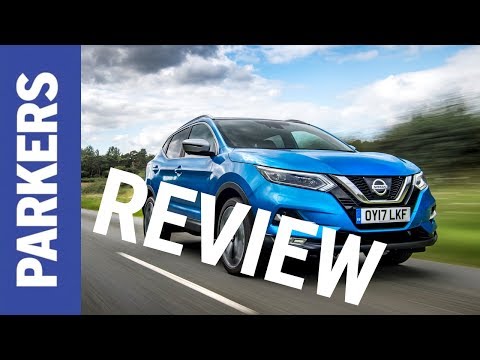 Enlarge
1

videos
Enlarge
160

photos
PROS
Roomy, easy-to-use interior
Sharp looks, well built
Loaded with kit
Low emissions
CONS
Boot not that big
Lacks exclusivity
Interior feels off the pace
Five seats only
PROS
Roomy, easy-to-use interior
Sharp looks, well built
Loaded with kit
Low emissions
CONS
Boot not that big
Lacks exclusivity
Interior feels off the pace
Five seats only
Verdict

The original Nissan Qashqai has become a sales phenomenon for the car maker in the same way the iPhone is for Apple. As the first mass-market family crossover, it sparked a generation of imitators, from the Renault Kadjar and Volkswagen Tiguan, to the Kia Sportage and Ford Kuga.
It's easy to see why buyers are hooked: this new vehicle type blends the low running costs of family hatchbacks with more rugged SUV looks and added practicality. The Qashqai car has quickly become a commercial success in the process: more than two million have rolled off the production line since launch in 2007.
Where a decade ago this pioneering family car had the market to itself, today there are more than 20 rival crossovers clamouring for your attention. It's a fiercely competitive class with the Nissan Qashqai remaining a popular choice.

It was designed and developed in the UK, and is produced in the hundreds of thousands at Nissan's factory in Washington in the north east of England.
You'll truly be buying British if you choose a Qashqai.
Nissan Qashqai 2018: better quality – outside and in
The latest Nissan Qashqai has attempted to address the quality gap between its classiest rivals: the 2017 facelift added smarter materials to the roomy cabin, as well as extra sound deadening and thicker windows to make sure the car cruises quietly, with less road and wind noise.

It largely works. We found the vehicle to be noticeably quieter than earlier iterations, although the most powerful 1.6 diesel can make a minor racket when worked hard. The petrol engines are much improved in this respect.

The cabin is well suited to the rigours of family life, with plenty of room front and rear. Higher-spec cars get the full-length panoramic glass roof, which provides a bright and airy interior; just watch out as it also nibbles into rear headroom.
Browse Nissan Qashqais for sale
Nissan Qashqai practicality
Interior storage space is taken care of by a large central storage box between the front seats, while there are numerous cubbies and compartments to store keys, wallets and mobile phones. To make room for this, the Qashqai uses an electronic parking brake switch rather than a conventional handbrake lever.
One slight niggle is that over-the-shoulder visibility is still restricted by the large rear pillars, making checking the Qashqai's blindspot tricky at times. Most models get a single or 360deg surround-vision parking camera to make up for it.

Luggage volume stands at 430 litres (somewhat smaller than many rivals) and the boot floor has a clever trick up its sleeve: it's made up of two panels, which can be repositioned to create either a deeper boot or a totally flat load area when the rear seats are folded down. There's also space under the boot floor to stow the parcel shelf when not in use.
This time around there's no seven-seater Nissan Qashqai +2 version – that model was replaced by the closely-related Nissan X-Trail.
Range of DIG-T petrol and dCi diesel engines
The range of engines available in the Qashqai has varied over its life-cycle. From late 2018, the range consisted of a 1.3-litre DIG-T turbo petrol with a choice of two power outputs – 140hp and 160hp. It's an engine that you'll also find under the bonnet of the Mercedes-Benz A-Class in the form of the A 200.
This new 1.3-litre turbo replaced the 1.2-litre and 1.6-litre DIG-T units which produced 115hp and 163hp respectively. Overall, the new 1.3-litre engine is smoother and punchier than what it replaces, yet we've yet to see any evidence that it can come close to its claimed average fuel economy in the real world.

If you prefer diesel power, there's a familiar 1.5-litre dCi with 115hp and is the most economical option for the Qashqai. It's not quick, but with a smooth power delivery and impressive claimed fuel economy, it's a good choice if you cover long distances.
There's also a 1.6-litre dCi with 130hp, which is set to be replaced in 2019 with a 1.7-litre dCi diesel with 150hp.
Manual and automatic gearboxes are available. If you buy one of the older 1.2 or 1.6 DIG-T engines, your automatic option uses a CVT, while newer 1.3-litre DIG-T cars make use of a newer DCT (dual-clutch transmission) 'box shared with Renault. It's more responsive and smoother than the old CVT, and is a good fit with the Qashqai's range of updated powertrains.
The new Qashqai performs well on a road test. It's very easy to drive with safe, assured handling and admirable ride comfort, which remains pliant even when specified with large alloy wheels (rims of between 16 and 19 inches are available). Numerous Qashqai accessories are available to tailor your car (see the Feature section of our review here).
Nissan Qashqai: ProPilot driver assistance technology
Added to the Qashqai range in 2018 was a suite of driver assistance and safety systems dubbed ProPilot. Launching as a standalone model called Pilot One Edition, ProPilot comes with adaptive cruise control with traffic jam assist (on automatic cars) as well as blindspot monitoring and intelligent lane keep assist systems to keep you in the middle of your lane without straying across the lines.
This equipment is also available as an option pack called Drive Assist Pack on models with manual gearboxes. It comes with all the equipment listed above, but without traffic jam assist, as this only works on cars with automatic transmissions.
The Parkers Verdict
The latest Nissan Qashqai remains one of the default choices in the burgeoning family crossover sector for good reason. It may not be outstanding in any one area, but cleverly achieves high scores in virtually every discipline, making it a tricky benchmark to overlook – especially at such democratic prices.

Read on for the full Parkers Nissan Qashqai review