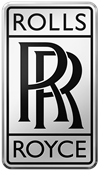 Rolls-Royce Dawn review
Current Model
Cabriolets don't come more luxurious than this

PROS
Unbelievably comfortable
Powerful and smooth engine
Beautifully finished interior
Genuine room for four adults
CONS
Lacks the very latest tech
Costly is an understatement
Boot is tiny for the size of car
Won't fit in many parking spaces
PROS
Unbelievably comfortable
Powerful and smooth engine
Beautifully finished interior
Genuine room for four adults
CONS
Lacks the very latest tech
Costly is an understatement
Boot is tiny for the size of car
Won't fit in many parking spaces

The Rolls-Royce Dawn convertible is an open car with a difference. The famous British brand builds vehicles that appeal to the affluent, aspirational set, and as such they're pieces of highly impressive automotive art as well as a means of getting from A to B.

So here we have a four-seater cabriolet with two doors, but easily enough space to accommodate a quartet of quadrupeds. The Dawn's over five metres along, after all.
As such, direct rivals are relatively difficult to pigeonhole, but we'd count the Ferrari Portofino, Mercedes-AMG S 65 Cabriolet and Bentley Continental GT Convertible as other vehicles of a similar type. They definitely appeal to a different sort of buyer, though.
Just who buys a Rolls-Royce Dawn?
In every likelihood a Rolls-Royce Dawn buyer will have several cars already. They don't need a car of this type, they want one.

That's one reason we can forgive the paltry 295-litre boot. If you're planning an extended trip then you're more likely to send your luggage on ahead than inconveniently carry it with you, though in fairness the Dawn will easily carry two soft bags for a long weekend away.
There's far more focus on passenger space instead. In the front there's acres on offer, and in the back again you've got business class levels of space. You might be worried that the two-door design will make it difficult to get in and out for rear passengers, but Rolls states you simply need to shift your perception.
You'd expect to stand up to disembark a luxury motor launch – something presumably familiar to the types buying the Dawn – and there's far less chance of an indiscreet flash of underwear should you be wearing a skirt of some description.

Of course, the cabin has been impeccably finished. High-quality doesn't begin to describe the materials used, from bespoke switchgear to plush carpets and sumptuous leather for those four individual seats.
Rolls-Royce Dawn: relatively relaxed roof
Its roof operates in 22 seconds, which is relatively slow for most cabriolets, but in this case there's something to be said for taking the time to enjoy the theatre.
The premium approach to motoring extends to the engine and chassis, too. The motor is a 6.6-litre V12 with huge power in reserve, but more importantly it's ultra-smooth and almost silent in normal use.

Dawn sits on air springs, which results in a seriously supple ride quality, that perfectly suits the Rolls-Royce ethos, and while it's a little too large to be described as 'agile', it handles impressively.
Rolls-Royce Dawn Black Badge edition
In July 2017 a Black Badge edition of the Dawn was launched to appeal to younger buyers. It got black finishing inside and out, revised suspension, more power and a retuned gearbox.