Renault Zoe Van dimensions (2020-on)
Want to know how big the Renault Zoe Van is, or the size of the load space? Then you've come to the right place, and we have all the dimensions, payload and cargo area details right here.
More interested in the driving experience, running costs and practicalities of doing business using a small pure electric van? Then check out our main Renault Zoe Van review page.
The Renault Zoe electric van is based on the Renault Zoe electric car – hence being described as a car derived van, or CDV – and shares exactly the same exterior dimensions.
Where it differs, is that instead of rear seats it has a very nicely finished dedicated load area designed to practically carry (relatively lightweight) goods and equipment.
How is the load area arranged in the Zoe Van?
Protecting the remaining front-seat occupants is a steel mesh bulkhead, to which you can attach a solid load cover – protecting the cargo space from prying eyes, if that's a concern. For while the rear side windows are blanked out, the window in the tailgate remains clear glass.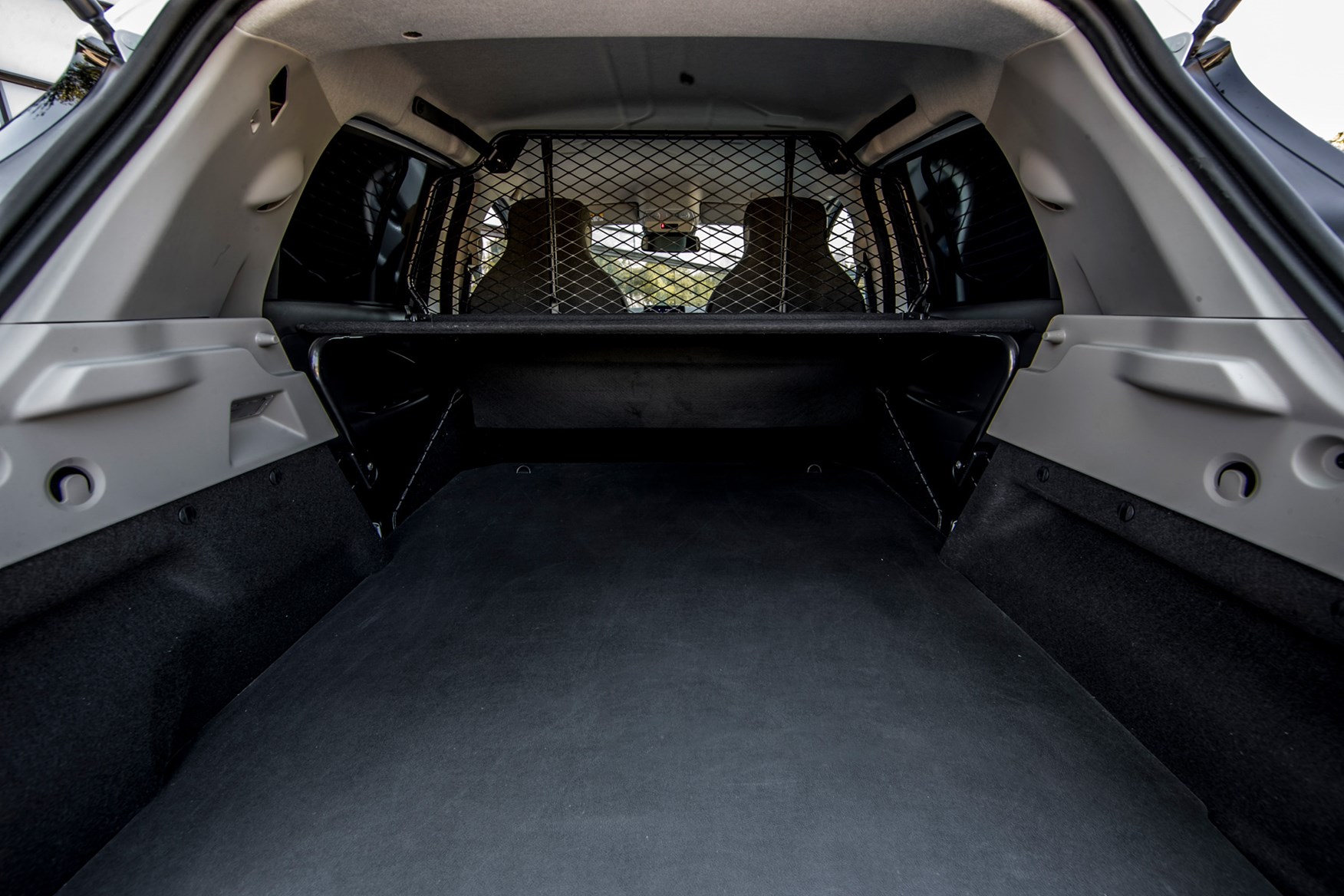 Like the Zoe car, the Zoe Van has opening rear side doors, allowing greater flexibility in access to the load space than the rival Ford Fiesta Van (the only other car-derived van currently on sale), the back of which can only be accessed via the tailgate.
Do the batteries reduce the load space?
The batteries that power the Zoe are hidden away under the seats and boot floor, and there's no indication they cause any reduction in the available cargo area – the load floor is flat, and its 1.0 cubic metre volume matches the conventionally powered Fiesta Van.
Renault Zoe Van exterior dimensions
The Renault Zoe Van has the following exterior dimensions:
Exterior length: 4,087mm
Exterior height: 1,562mm
Exterior width including door mirrors: 1,945mm
Exterior width excluding door mirrors: 1,787mm
Wheelbase: 2,588mm
Front overhang: 838mm
Rear overhang: 661mm
Renault Zoe Van load space dimensions
These are the main load area dimensions for the Renault Zoe Van:
Maximum load length: 1,205mm
Maximum load width: 1,110mm
Minimum load width: 950mm
Maximum height under load cover: 410mm
Load volume under load cover: 0.51 cubic metres (510 litres)
Load volume under roof: 1.0 cubic metres (1,000 litres)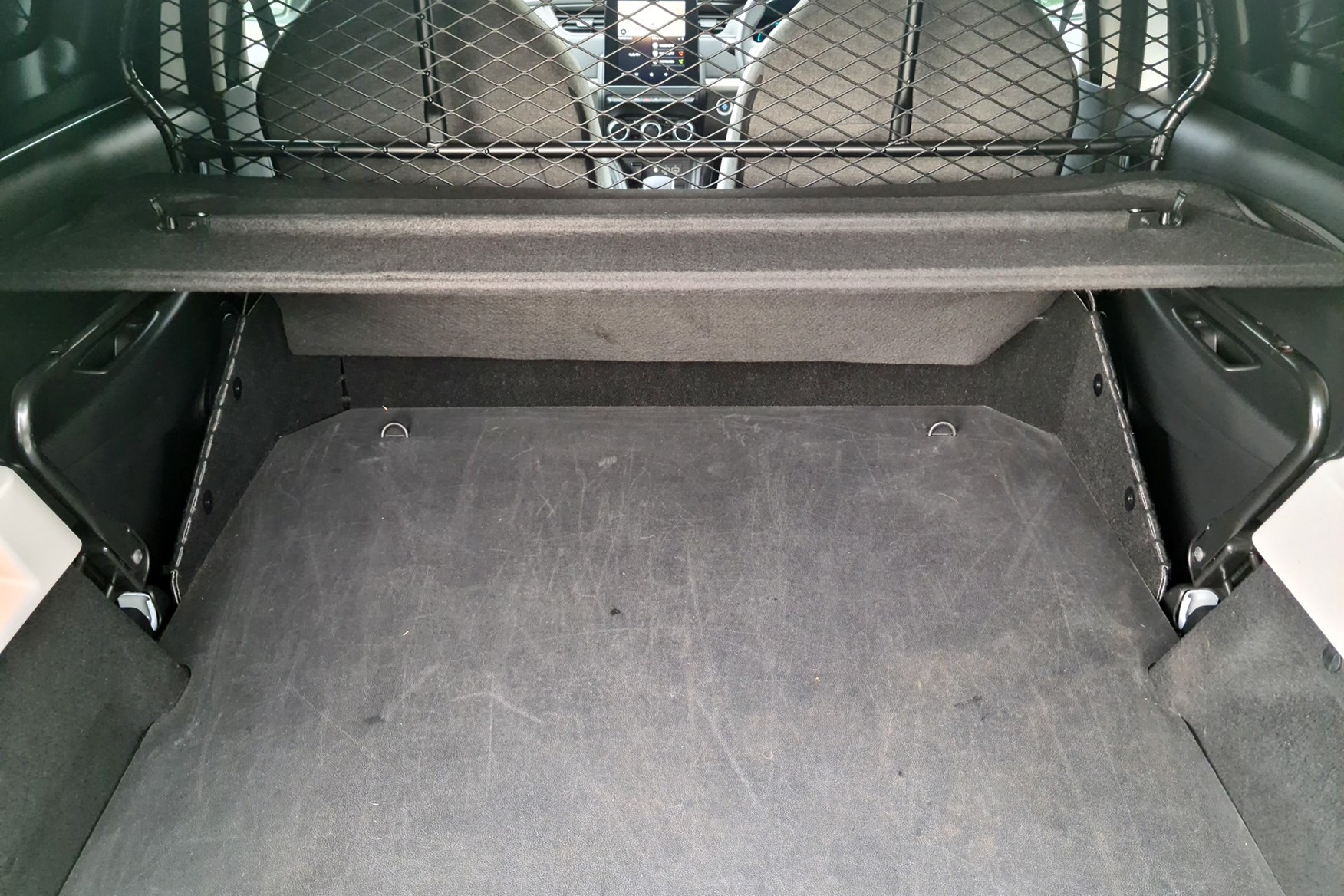 Because electric van batteries are heavy, the Zoe Van is not going to be massively useful if you need to carry particularly heavy items.
In entry-level Business specification, maximum payload is 387kg, while in better-equipped Business+ specification maximum payload is 368kg.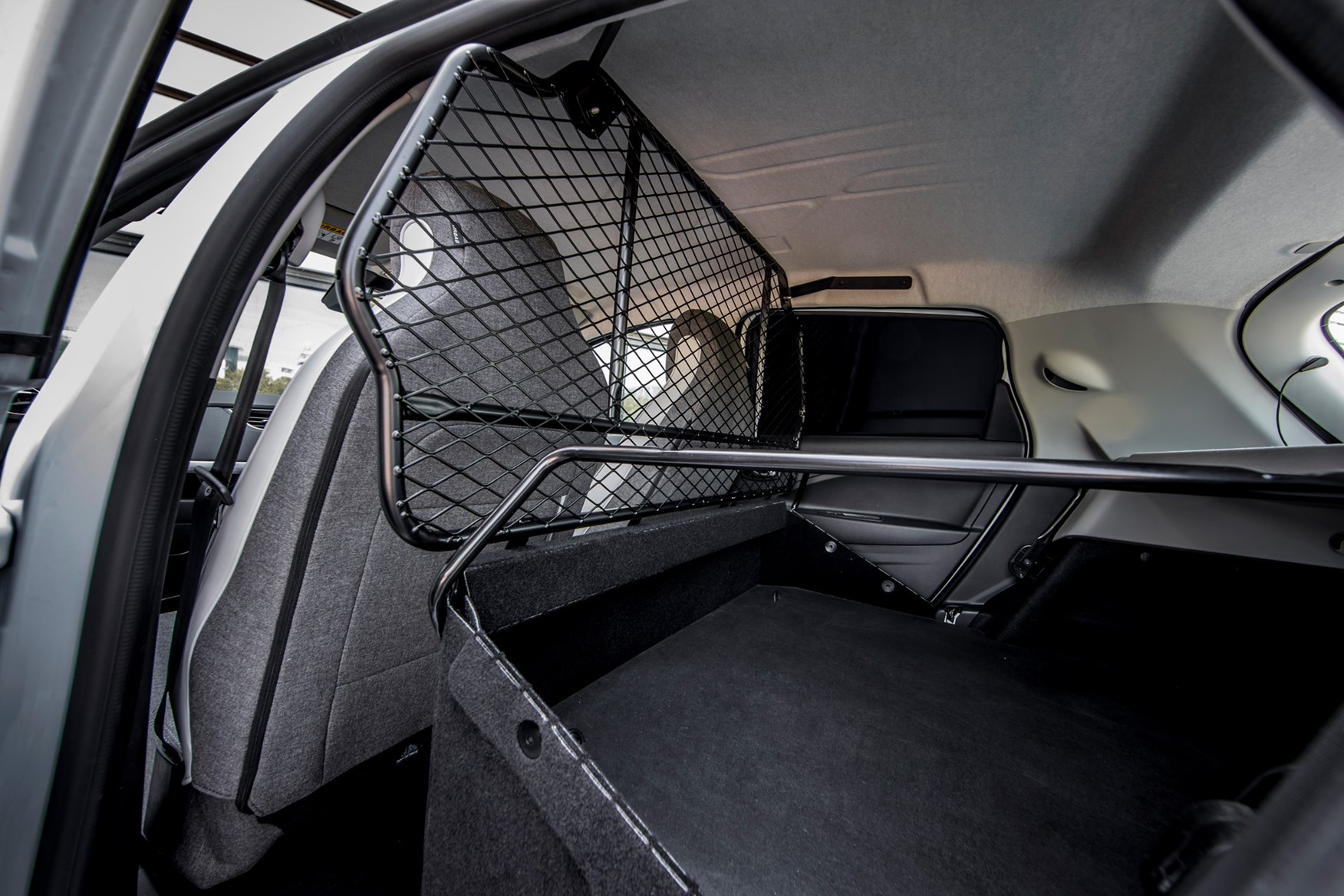 Like many electric vehicles, the Renault Zoe Van does not have any towing capacity at all.
Also read:
>> Our main Renault Zoe Van review page
>> The Parkers guide to electric vans