Dawn of the SUV age: is it game over for hatchbacks?
Market demand for SUVs outstripped hatchbacks across Europe in 2015
Buyers are attracted by increased practicality and a more youthful image
Hatchbacks are cheaper to run and buy but residual values are weaker
Market demand for SUVs outstripped hatchbacks across Europe in 2015
Buyers are attracted by increased practicality and a more youthful image
Hatchbacks are cheaper to run and buy but residual values are weaker
One change in the motoring landscape that won't have escaped your attention over the past few years is the growing numbers of SUVs plying the nation's roads.
There was a milestone in customer demand in 2015: for the first time in history, SUVs outsold hatchbacks across Europe.
We're not talking knobbly-tyred, hardcore, go-anywhere machines in the mould of the recently-departed Land Rover Defender, here – these are modern, conventional car-based derivatives, which have come to be known generically as crossovers.
SUVs have already decimated MPV sales
Over the course of 2015, sales of mid-sized SUVs – which include the likes of the Kia Sportage, Nissan Qashqai and Volkswagen Tiguan – almost topped 300,000 units in the UK, highlighting just how much British buyers have embraced crossovers.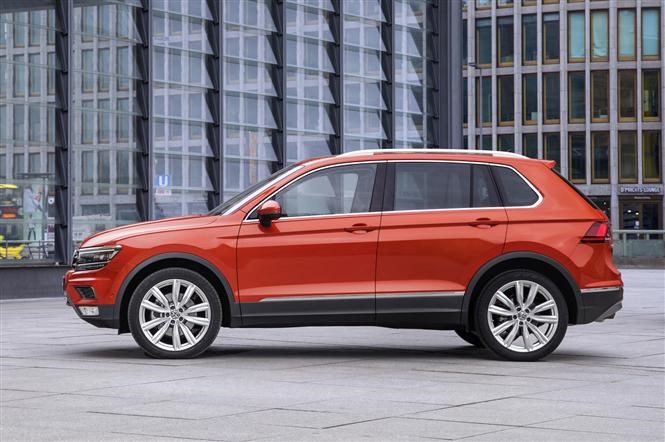 Two decades ago, car manufacturers invested heavily in developing mid-sized MPVs, but after an initial surge of consumer demand it soon faltered. While there was a desire to drive something different from a typical hatchback, an MPV had an air of a motorised fertility symbol about it. Few bought them through desire, more sheer necessity.
But SUVs are different and that tapped into a different psyche in buyers' minds. Driving a chunkily styled crossover suggested you were outdoorsy, athletic and something of a free spirit rather than merely wanting to advertise how fruitful your loins had been.
See a driver with no passengers in an MPV and the immediate thought is of a parent having finished the school run, probably going home via the supermarket. Spot someone on their own in an SUV and immediately notions of adventure are conjured up, even though in reality they are probably on the same school-to-supermarket-to-home journey. Regardless, SUVs equal cool and MPVs… well, don't.
So why have they become so popular and are there really any tangible advantages to buying one over the cheaper hatchback they share much of their engines and underpinnings with?
Are hatchbacks no longer on trend either?
Not quite – they're still selling strongly, just not quite as well as they were.
It's not just a marketing-spun wannabe lifestyle you're buying with an SUV over a hatchback, there are real-world advantages, too.
Although SUVs typically take up only marginally more space on the road than their hatchback counterparts, they often employ more upright seating positions thanks to the increased headroom the taller bodywork creates. By sitting more vertically your legs follow suit, rather than stretching forwards as you slouch in a more leisurely seated posture typical of most hatches. This is particularly obvious in the back seat where SUVs feel considerably roomier than the equivalent hatchback.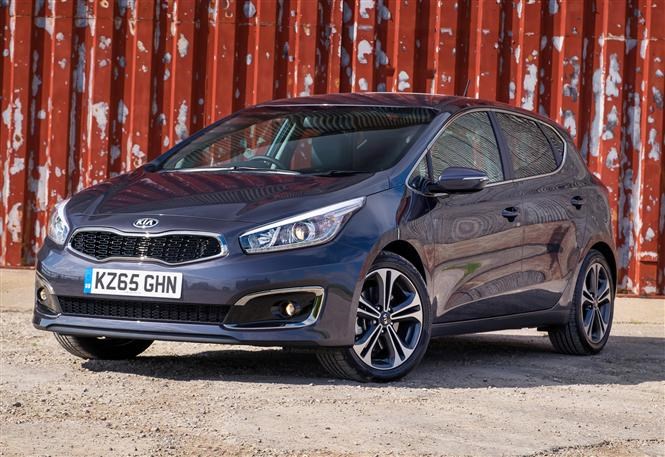 The seat bases are also higher which gives everyone, not just the driver, a more commanding – and arguably safer – view of the road ahead. On a related note, those higher perches, combined with larger door openings, make it much less of a physical tussle installing child seats and their occupants.
Boot space is typically larger in SUVs than hatchbacks, often proving to be more flexible in terms of seat folding permutations, as well as being able to carry taller loads. That said, a conventional mid-sized estate would carry even more cargo and the loading lip of an SUV tends to be significantly higher, too.
Are there any other advantages to sticking with a hatchback than it being easier to lift heavy items into the boot?
While getting behind the wheel of a crossover won't feel as alien as piloting a purpose-designed off-roader, their extra height and weight over a hatchback usually means their handling is marginally inferior. Not only do they roll slightly more through corners, their raised centre of gravity means they're not quite as nimble across windier B-roads.
Consequently, they're less likely to satisfy more enthusiastic drivers as they feel less wieldy, nor can they be driven quite as briskly, with lower top speeds and slower 0-62mph acceleration times. Plus you can still specify most mid-sized hatchbacks in high-performance form – few SUVs of this size can be ordered in a 'hot' guise. For now, at least.
Hand-in-hand with performance is efficiency, which also takes a knock when you take the SUV option courtesy of their inferior aerodynamics. Again, we're not talking huge differences here – unless you order your crossover with four-wheel drive – but inevitably a hatchback will be slightly cheaper to run due to superior fuel economy and lower CO2 emissions.
As a less-fashionable option, hatchbacks are also cheaper to buy than their SUV alternatives, but as demand for the faux-by-fours continues to strengthen, so do their residual values.
Comparing like for like
In terms of the raw numbers, SUVs have their work cut out justifying their choice over a conventional five-door hatchback equivalent, as three of the genre's best confirm:
Nissan Qashqai vs Nissan Pulsar
| | | |
| --- | --- | --- |
| | Qashqai | Pulsar |
| Model | dCi 110 N-Connecta | dCi 110 N-Connecta |
| Price | £23,810 | £21,165 |
| Top speed | 113mph | 118mph |
| 0-62mph | 11.9 seconds | 11.5 seconds |
| Average economy | 70.6mpg | 78.5mpg |
| CO2 emissions | 103g/km | 94g/km |
| Boot space | 430-1,585 litres | 385-1,395 litres |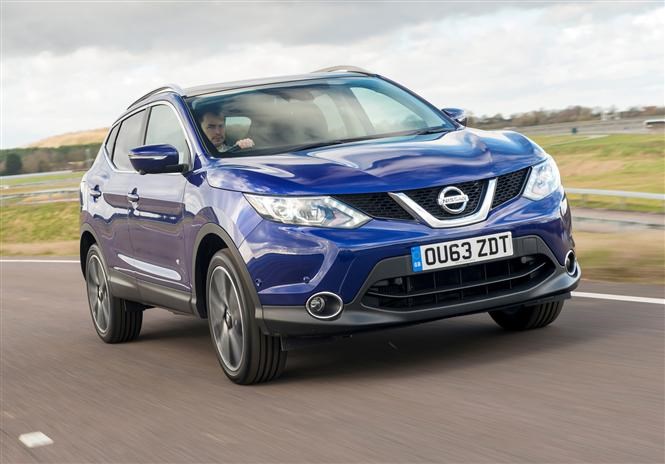 Unusually for a hatchback in this segment, the Nissan Pulsar has an enormous amount of rear legroom but precious little else to commend it over the Nissan Qashqai it's related to. The Qashqai's interior space is more flexible, arguably it looks more appealing and is blessed with a younger image.
While the Qashqai costs £2,645 more than the equivalent Pulsar buyers can expect it to have retained 45 percent of its value after three years and 30,000 miles compared with 37 percent for the hatchback.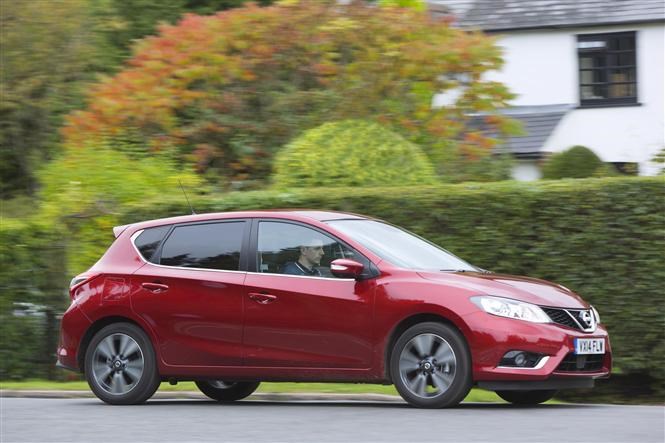 | | | |
| --- | --- | --- |
| | Sportage | Ceed |
| Model | 1.7 CRDi '3' | 1.6 CRDi '3' |
| Price | £24,750 | £20,695 |
| Top speed | 109mph | 117mph |
| 0-62mph | 11.5 seconds | 9.5 seconds |
| Average economy | 61.4mpg | 74.3mpg |
| CO2 emissions | 119g/km | 99g/km |
| Boot space | 503-1,492 litres | 380-1,318 litres |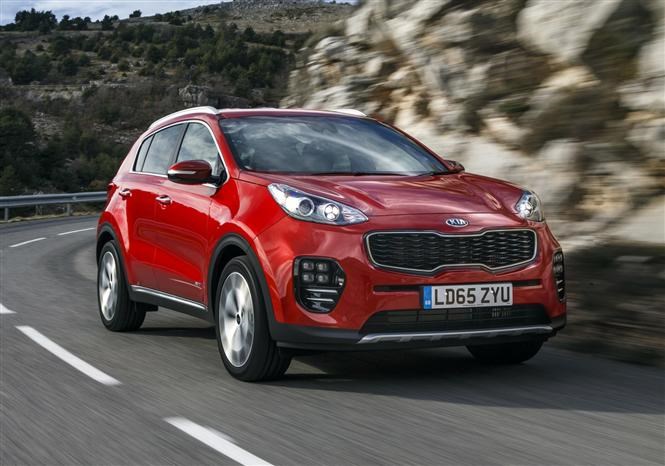 Although the Kia Ceed's a little appliance-like and devoid of much character, it's a good-looking, well-built and generously equipped hatchback. Once again, the SUV Kia Sportage is slower, thirstier and more polluting, but its cabin's more spacious and feels significantly more upmarket inside.
In popular '3' specification, there's a significant £4,055 price premium for the Sportage, although it does have a larger engine, but once again residual values paint an interesting picture. After three years and 30,000 miles, the Ceed will have retained 39 percent of its new price, the Sportage 54 percent.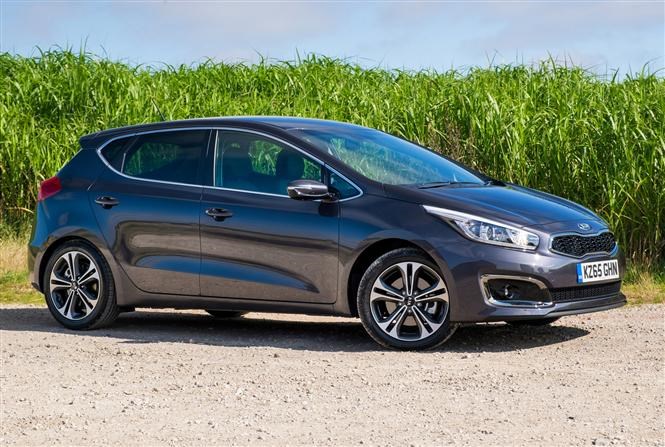 Volkswagen Tiguan vs Volkswagen Golf
| | | |
| --- | --- | --- |
| | Tiguan | Golf |
| Model | 2.0 TDI 150PS SE | 2.0 TDI 150PS Match Edition |
| Price | £27,280 | £23,665 |
| Top speed | 127mph | 134mph |
| 0-62mph | 9.3 seconds | 8.6 seconds |
| Average economy | 58.9mpg | 67.3mpg |
| CO2 emissions | 125g/km | 109g/km |
| Boot space | 520-1,655 litres | 380-1,270 litres |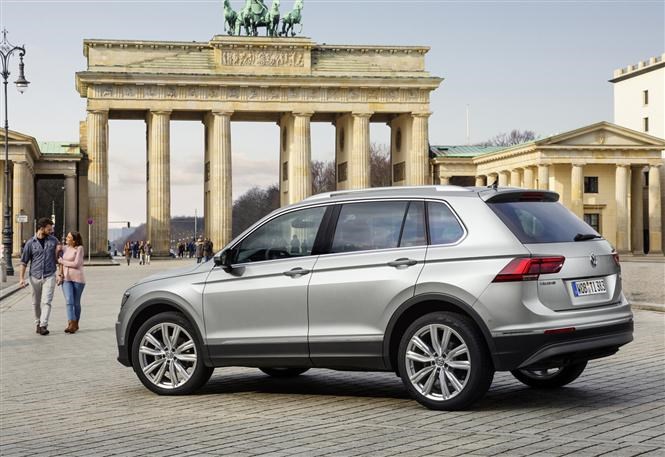 The stylish and agile Volkswagen Golf is our favourite mid-sized hatchback – nothing else in the mainstream comes close to feeling so upmarket. Therefore it was no surprise that we rate the closely-related second-generation Volkswagen Tiguan as highly.
Both are more expensive than most of their rivals outside the premium echelons of the market, but it's hard to argue those higher prices aren't justifiable. Even so, pitching the Golf Match Edition against the equivalent Tiguan SE confirms again the SUV's residual superiority: after three years and 30,000 miles the hatch retains an impressive 43 percent of its new cost, the crossover a more solid 50 percent.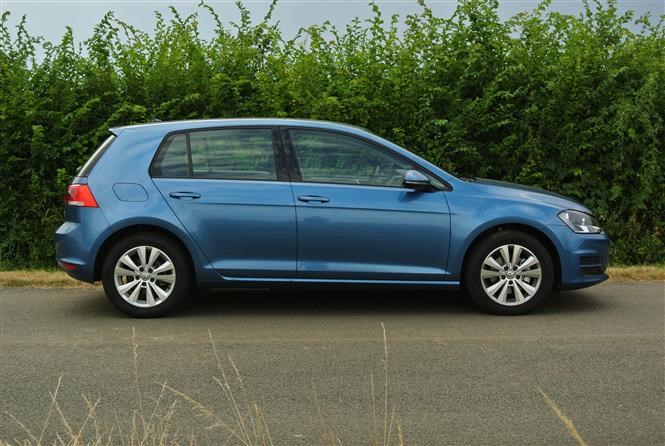 Don't get cross over crossovers
The trend towards SUVs suggests hatchbacks are no longer as fashionable as they once were. Fluctuations in demand like this are nothing new – few manufacturers offer mid-sized four-door saloons to British buyers yet venture across to Ireland and southern Europe and they sell plentifully.
What of mid-sized hatches that have enjoyed an SUV-like makeover such as the DS 4 Crossback and Volvo V40 Cross Country? We're no crystal ball gazers, but as they offer no more space than their hatchback equivalents, nor the ride height advantage of bona fide crossovers, we suspect they're mere stop-gaps and will be replaced by more conventional SUVs in due course.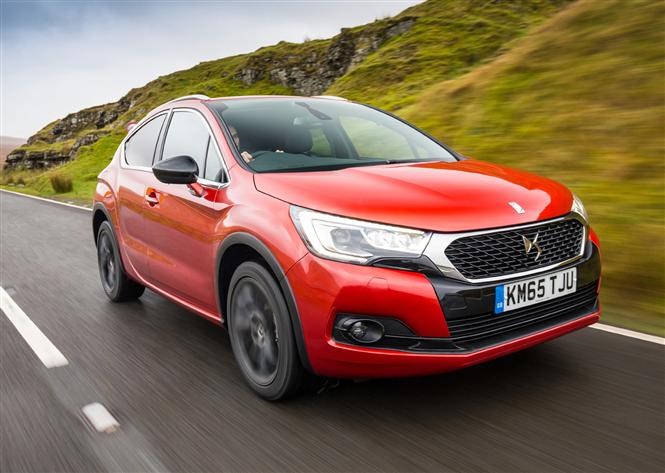 While we're unlikely to see the immediate demise of hatchbacks, as more manufacturers enter the SUV segment we expect those ranges to become more varied with fewer options of the more traditional alternative. It's a market sector more manufacturers are imminently joining, too – expect rivals from Citroen, Peugeot and Vauxhall among others over the next 18 months.
Yes, they're more expensive to buy and run but SUV's superior residual values make them a more compelling choice. The slightly inferior performance and running costs are a price seemingly worth paying.
The SUV age is here to stay.
Need more help choosing your next car? Maybe these articles will help: