Which new 'green' cars offer lower tax and save you money?
Unprecedented choice of low emission models
Increasing numbers below 100g/km
Not all offer lower BIK tax liability
There are more 'greener' cars on the market than ever, but it might be surprising to learn that not all will save company car drivers money.
Current benefit in kind tax rules offer at least a five percentage point reduction for choosing a car with CO2 emissions below 121g/km.
Therefore, a car with CO2 emissions of 121g/km attracts the same tax liability as one with 139g/km - 15 per cent for petrol and 18 per cent for diesel.
However, a car with CO2 emissions of 120g/km or below is subject to tax at 10 per cent for petrol or 13 per cent for diesel.
But car manufacturers are also under pressure to reduce the average CO2 emissions of their ranges in Europe, which has led to widespread use of technology such as stop-and-start systems which cut the engine when idling, and gadgets that recapture energy during coasting and braking.
There is also the appeal for manufacturers to duck the 100g/km barrier for the headlines it may gain, as well as making their cars exempt from annual road tax in the UK.
While retail customers would enjoy a modest saving in their running costs through paying no vehicle excise duty on a sub-101g/km car compared with £35 a year for those from 101g/km-120g/km, as a company car driver you would enjoy no windfall.
Additionally, companies benefit from a greater writing down allowange if the cars they supply to drivers have emissions below 111g/km than those above it, so companies may be tempted to steer drivers into something greener which might carry a benefit-in-kind tax penalty.
On many cars the CO2 reduction is achieved through hi-tech modifications which add to the cost of the vehicle. If the car was already achieving less than 121g/km, the increased P11D value means you would end up paying more company car tax.
However, if your current company car has CO2 emissions above 120g/km and a new 'greener' version produces less than that, choosing the greener one as a replacement when the time comes could save you hundreds in lower BIK tax.
Winners - cars whose lower CO2 reduces BIK tax
Volkswagen Passat Bluemotion 1.6 TDI
The introduction of a new 1.6-litre diesel engine into the Passat range has resulted in a 10g/km reduction compared to the 2.0-litre diesel used in the current Bluemotion. It means the 1.6-litre Bluemotion with CO2 at 118g/km is taxed at 13 per cent of its value - the outgoing 2.0-litre version with 128g/km was liable for tax at 18 per cent of its value. It means a handy saving for Passat Bluemotion drivers switching to the 1.6-litre when they next change their company car.
Vauxhall Astra petrol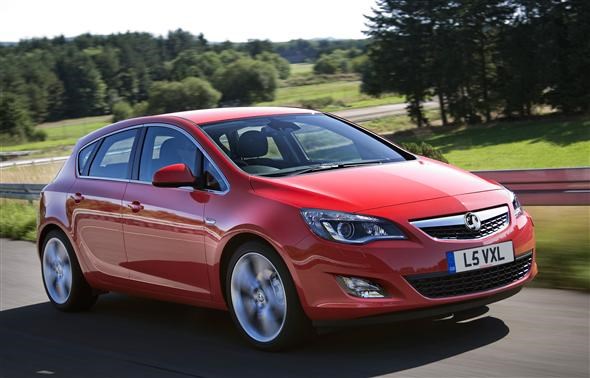 As an all-new model the Astra gives Vauxhall the chance to offer upgraded engines and new technology. It results in petrol versions having far lower emissions than on the outgoing model so, even with typical price increases comparing like-for-like with previous versions, company car tax bills will be reduced. However, the story will not be the same for many diesel versions offering no benefit compared with 119g/km EcoFLEX versions of the outgoing Astra.
SEAT Altea Ecomotive
SEAT announced it would be adding 1.6TDI Ecomotive versions of the Altea and Aktea XL to its range, both with CO2 emissions of 119g/km. This would bring about significant savings for a driver in the current 1.9 TDI model with CO2 emissions of 142g/km. It allows drivers to choose an Altea in the 13 per cent benefit-in-kind tax bracket compared with 19 per cent for the 1.9 TDI in the current tax year, rising to 20 per cent in 2010/11.
Losers - cars whose lower CO2 might cost you more
Ford Focus Econetic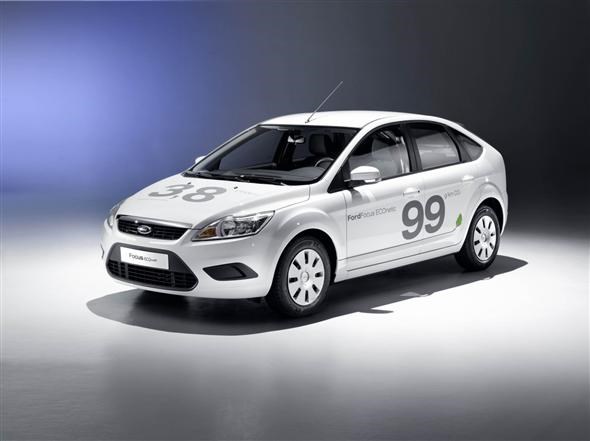 Ford should be applauded for offering a sub-121g/km Focus at an early stage - the original 115g/km Focus Econetic was launched in August 2008. A major fuel-saving upgrade -Ford's auto-start-stop system that switches off the engine when stopped in traffic - will be offered soon with CO2 emissions dropping to 99g/km. This kind of technology typically carries a price premium, but the Econetic will remain in the same tax band as now, resulting in slightly higher BIK tax.
Volkswagen Golf Bluemotion
A similar story to the Focus - the current Golf Bluemotion achieves 107g/km, but the revised model with stop-start technology arrives in 2010 with CO2 emissions of 99g/km. Both cars will be liable for benefit-in-kind tax at 13 per cent of their value, but the anticipated price premium for the extra technology on the 99g/km car is likely to result in a higher BIK tax bill than offered by the current version of the Volkswagen Golf Bluemotion.
Hyundai i30 Blue Drive
Hyundai announced a new version of the i30 diesel with an automatic stop-start system called ISG. The car powered by Hyundai's 1.6 CRDi diesel engine produces CO2 emissions of 113 g/km. However, all manual versions of the i30 hatchback currently on sale have CO2 emission figures of 119g/km - low enough to be taxed at 13 per cent, which will be exactly the same BIK tax band as the new low-emissions version of the car.