Part one of our drive from Italy to the UK on one tank
Volvo S80 DRIVe - 1.6D 109bhp, 57.7mpg, 129g/km
Target 400 miles to Metz, France, before second leg
Volvo has added two new fuel-saving DRIVe models to its range. The V70 and S80 DRIVe use the same 109bhp 1.6-litre engine as the small DRIVe Volvos. To find out whether this is a step too far in downsizing, we picked up a car in Milan, set the sat-nav for Volvo HQ in Marlow and resolved to get there on one tank of diesel.
10am CET - Exit Milan Malpensa airport to find our Volvo S80 DRIVe waiting. It's a high-spec SE Premium model (the top one available on the DRIVe) which, with options fitted costs almost £8000 more than the least expensive S80. Factory-fitted sat-nav is set for our overnight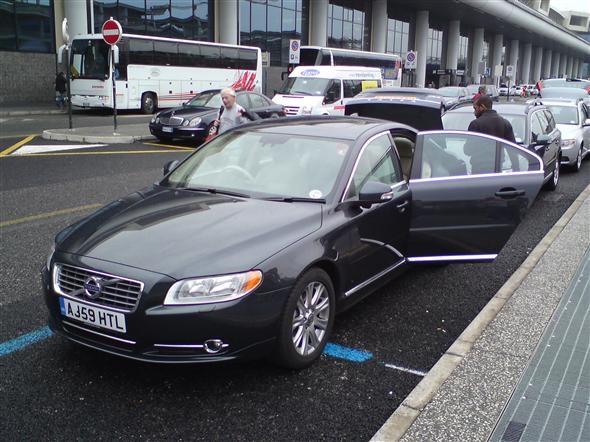 stop in Metz, France. Distance for the first leg is 400 miles and almost exactly half way to Marlow. Car has been brimmed with diesel - but we have a jerry can with an extra gallon in if we need it. Trip computer fuel range suggests a distance of 570 miles is available. Erm . . . that won't be enough to get home.
10.30am CET - After some gentle driving on our way to the autostrada north, fuel consumption display nudges 70mpg and shows a maximum range of 1080 miles. That's more like it. The S80 DRIVe has an official average fuel consumption figure of 57.7mpg, and seems very quiet. The 1.6-litre 109bhp engine in the S80 is capable propelling the car to 62mph from rest in 11.7 seconds. Admittedly no ball of fire, but by no means a disgrace. We won't be trying that out today.
10.45am CET - Reach the border with Switzerland. Italian border guard is unhappy about my driving colleague capturing the event on video. Luckily a diplomatic incident is avoided by erasing the video.
11.25am CET - Drive through a seemingly endless tunnel on our way through Switzerland - must have been close to 12 miles. It's a gentle downhill section that allows us to claw back some of our good fuel consumption efforts. The long uphill section leading to it saw average mpg dip below 60mpg for the first time.
2.20pm CET - Stop for a late lunch and driver change before heading for the border with France at Basel.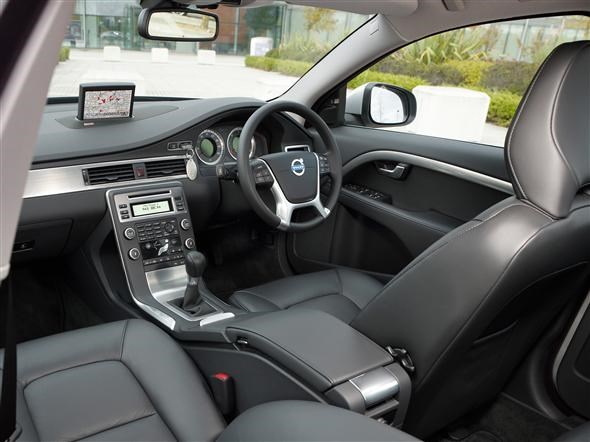 4.05pm CET - Reach the French border. Overnight stop is still almost 300km (186 miles) away, and at our typical speed of 55-60mph, well over three hours. Still, the trip computer is still showing more than 65mpg, and giving us a theoretical driving range of more than 800 miles. This could be easier than I thought.
6.30pm CET - Back behind the wheel after our second driver change of the day. Trying to nurse the S80 into Metz with a 65mpg average showing on the trip computer. It's going to be tough - the average is heading down gently without showing any signs of going back up despite very careful driving.
8pm CET - Arrive at La Citadelle hotel in Metz with trip computer showing 64.5mpg, but a theoretical range of 620 miles. The rest of the journey is 400 miles according to the sat-nav. So far the S80 has proved extremely comfortable, and while the type of driving we've been doing haven't called for a pin-sharp throttle response, it has felt a little quicker than its 109bhp engine would suggest.
Check here for the second day of the trip.