Driven: Ford Mondeo 1.6 EcoBoost
Petrol engine is quiet, capable and refined
Prices start at £18,945 with 20% BIK banding
New engine could be company car driver's choice
Ford's new Mondeo is the first car to get an all-new high-tech petrol engine, but can a petrol engine really cut it in today's low-carbon society?
With the new UK-built 1.6-litre EcoBoost engine you get similar performance to a 2.0-litre diesel car. This means 160bhp, 0-60mph takes 9.3 seconds (whereas the TDCI takes 9.2 seconds).
On the road the new engine feels more refined than the diesel derivative, and also noticeably quieter.
There's enough pulling power from very low down in the rev-range to enable swift overtaking, while during normal driving the Mondeo feels almost effortless in the way it applies its power.
Ford claims it has gone to great lengths to make this Mondeo a quieter drive and this is proved when driving at national limits. Road roar and wind noise are minimal and the cabin is well insulated, adding to the comfortable driving position.
Our test car was an estate, but there was none of the 'boomy' effect you get in some other estate cars. It just felt like a normal - albeit slightly quiet - saloon.
Coupled with a slick six-speed gearbox, this car really feels like a proper premium product. The interior is well conceived and intuitive, with quality materials and clever design features coming together to create a feeling of class.
The Mondeo EcoBoost emits 158g/km CO2, which means it sits in the 20% BIK band. With a P11d value of £18,735 this means company car drivers will pay £749 per year on the 20% pay scale and £1500 per year on the 40% scale.
This works out the same cost as the 2.0-litre diesel car. Company car tax is explained here.
Expect to see the 1.6-litre EcoBoost engine installed in the S-Max and the Galaxy in coming months, and a new 'green' Mondeo emitting just 115g/km in February 2011.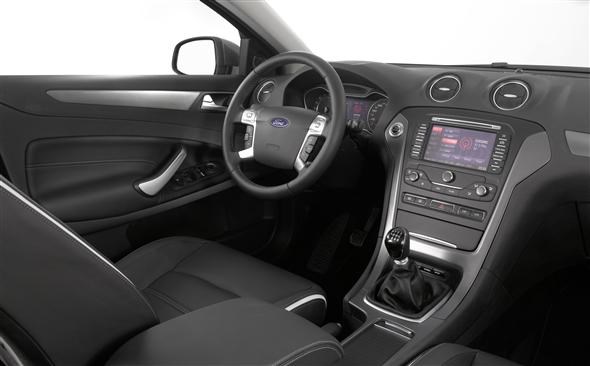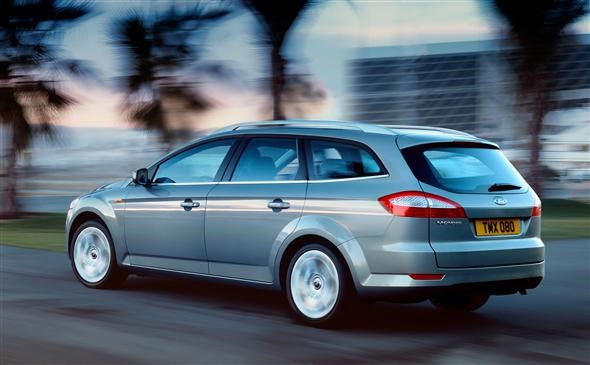 Also consider:
Comfortable cruiser, good quality interior, spacious cabin and boot and good level of standard kit.
Spacious cabin and boot, good to drive, excellent diesel engines
Comfortable and refined, decent interior finish, great diesel engines, long warranty