Paris Motor Show highlights
At this year's Paris Motor Show there was a definite sense of optimism. The past few years have been quite dry and formulaic with many companies pulling out of events to save cash.
However, in 2010 Paris bucked that trend and supplied enough decent new metal to keep the public looking forward to the years to come.
Here we take a look at the companies we think stole the show at Paris this year.
Jaguar
Free company car tax and 205mph. As far as concept cars go, the Jaguar C-X75 blew everyone's socks clean off. No-one was expecting a car running on electric motors fed by gas turbines, let alone a car so stunningly attractive.
Apparently the car was created to showcase Jaguar's new design direction going forwards, but it's got some go as well as all the show. 780bhp is available from the four electric motors (one on each wheel hub) that can run for 70 miles. The gas turbine engines act as 'range extenders' and mean total range is around 560miles.
Performance-wise, the C-X75 will hit 60mph in 3.4-seconds and fly on up to 205mph at full-tilt.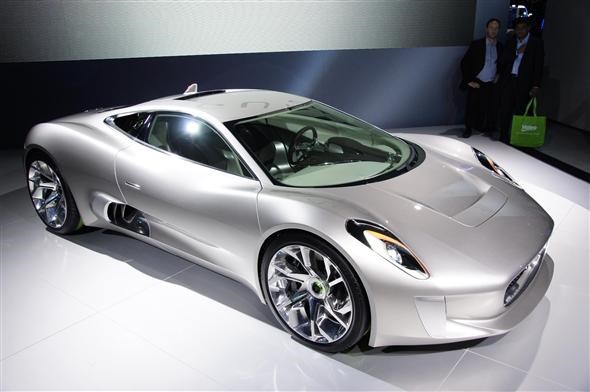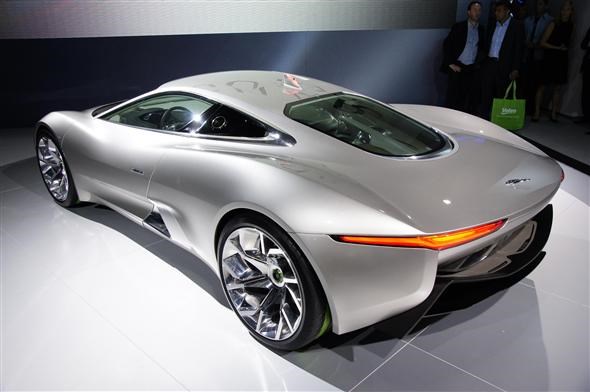 Ford
A new Focus was the star of the show for Ford. Available in hatchback and estate configurations, it should come on sale in spring next year and will be priced from £18,000. The range will be topped by a 2.0-litre ST model with 247bhp and very bright paintwork.
EcoBoost engines will span the range, and econetic versions will be available for those trying to save every last g/km of CO2.
Lamborghini
Another concept making the headlines came from Lamborghini. The name of the car says a lot about the idea behind it. Sesto Elemento - sixth element - refers to the material the car is predominantly made out of. Put down your periodic tables, the sixth element is carbon and that's why this car weighs just 999kg. That's less than an MX5.
A 5.2-litre V10 with 562bhp provides the soundtrack and the power, which also means 62mph flashes past in 2.5 seconds. Top speed is comfortably on the insane side of 200mph.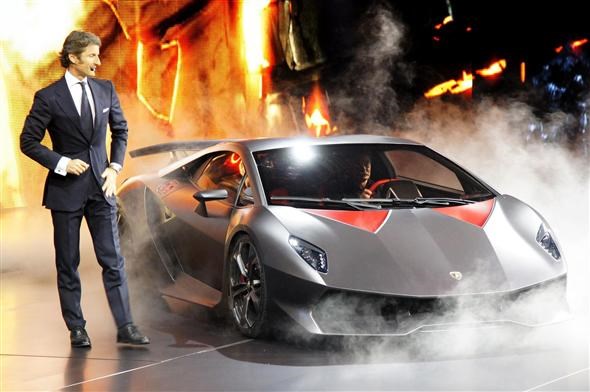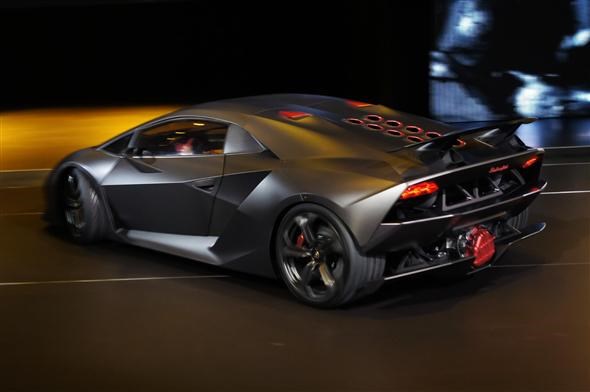 Range Rover
Jaguar-Land Rover unveiled its latest model at Paris, the new Range Rover Evoque. Set to cost between £30,000 and £45,000, this car is definitely more fashion than function. The interior is the glitziest imaginable, and we can't see many of these being used off road; heaven forbid you get mud on that carpet. Fuel economy is 55mpg and emissions are 130g/km CO2.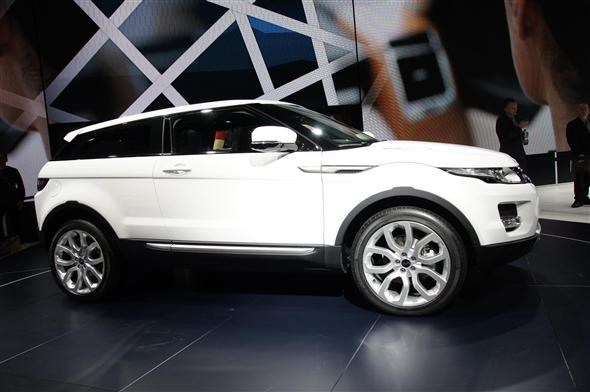 Lotus
Five new cars at one Motor Show is a project even the biggest car makers wouldn't usually entertain but the British-based car maker took it on, launching the new Esprit, Elite, Elan, Elise and the new Eterne. By 2015 all five will be on the road.
The Elite arrives in 2014 and is a folding hardtop model powered by a 5.0-litre engine delivering 620bhp. Thanks to a pair of electric motors, emissions are a relatively bearable 215g/km.
Before that, in 2013, we can expect the Elan. A 4.0-litre engine will deliver either 400- or 450bhp, meaning a sprint to 62mph in less than four seconds and CO2 emissions below a claimed 200g/km. It'll be available as either a coupe or a convertible, with the option to seat four people if required.
A new Esprit will appear in 2014, priced at around £110,000. The engine is a 550bhp 5.0-litre V8 (making more power in 'R' spec; 620bhp). Again, 62mph will flash by in less than four seconds and this car will emit around 250g/km of CO2 according to Lotus. It'll come in either coupe or convertible configurations.
The Elise will be available in 2015, costing an estimated £34,000. It'll be powered by a 2.0-litre engine with 300bhp (or 350bhp in top spec). This means 62mph in 4.5 seconds and less than 150g/km of CO2. There will be a convertible and a hard-top version, and manual and automatic six-speed gearboxes. The four-door Eterne is the biggest of the new Lotus' and will also go on sale in 2015, costing £120,000. It also gets a 5.0-litre engine with the same power as the Esprit (550bhp or 620bhp), but due to the extra weight will be slightly slower to 62mph - four seconds is the expected time.
Elan: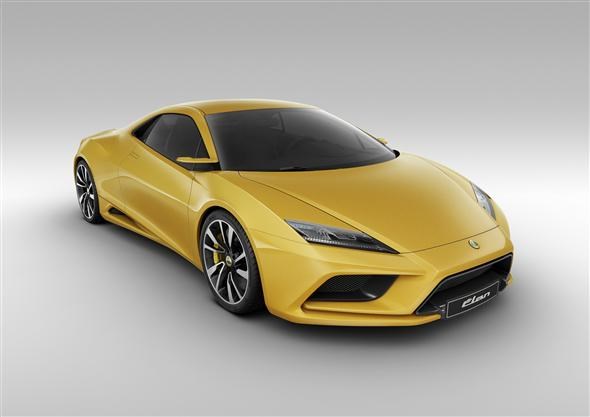 Elise: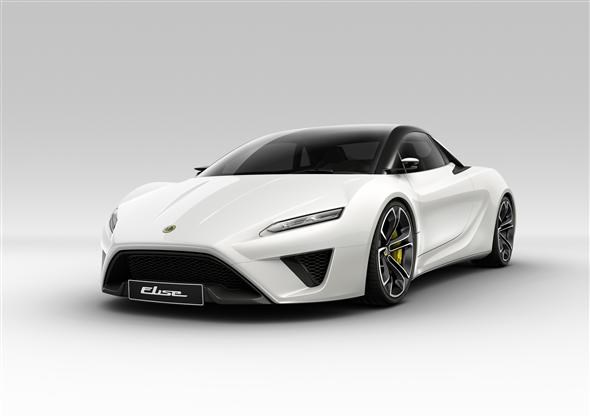 Elite: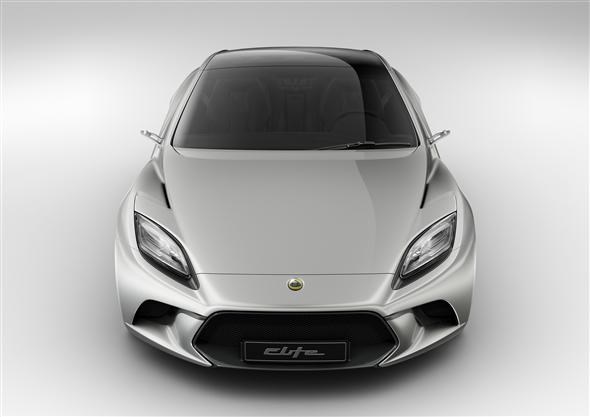 Esprit: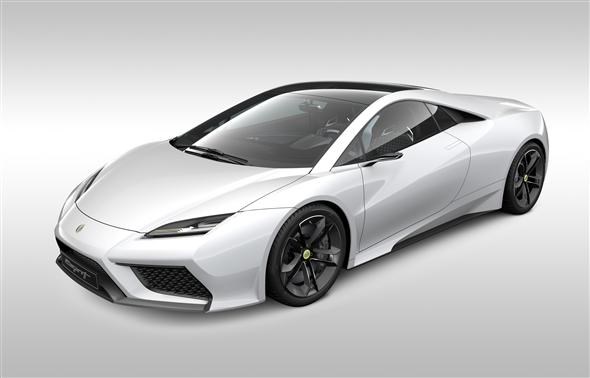 Eterne: