Company car test - Toyota Avensis
Avensis will return 50.4mpg and emits 149g/km of CO2
P11 D value is £25,645, BIK band of 23%
Lots of safety equipment as standard kit
What is it you want? If it's a stylish company car look away now but if it is a comfortable cruiser that's at home on the motorways then you could be looking at your next chariot to get you from A to B.
It's sounds simplistic but it's what the Toyota does best. It gets you from A to B in an accomplished manner but there's no excitement or drama. Yes, it's bland, but bland is good. Many fleet managers look upon this car as a safe, reliable choice for their drivers that don't want any fuss. Ford, Audi, BMW, and VW are all making more stylish cars that look better both interior and exterior-wise and in this respect Toyota needs to catch up.
However, stats-wise, the Avensis just about holds its own. On an average run it will return 50.4mpg and emit 149g/km of CO2 - placing it in the 23% company car tax band for 2011/12. A 40% tax payer will pay £196.60 per month and at 149g/km of CO2 that could be better. The P11 D value is £25,645, while a 20% tax payer will pay £98.30 per month
Under the bonnet the Avensis is powered by a 148bhp 2.2 D-diesel engine mated to a six-speed manual gearbox. It will complete the benchmark sprint of 0-60mph in 8.9s and has a top speed of 131mph. Overtaking is made simple even on single-track roads because the 340Nm maximum pulling power is easily enough for getting past slower vehicles.
Handling-wise, it's capable but it's not going to give the engineers from Ford or BMW sleepless nights. It has an ample amount of front-end grip but the steering is vague and offers little feedback. The Avensis tends to lean too much in corners - much more than, say a Mondeo or a 3-Series
Even though Toyota recalled a few of models in the past year, the Avensis is still a reliable and solidly built car. This is backed up by a five-year/100,000 mile warranty (whichever comes first).
Standard equipment on the Avensis includes driver and front passenger airbags, front side airbags, curtain airbags ABS with EBD and brake assist, stability control and vehicle assist, active front head restraints, emergency brake signal, aux-in-socket for MP3 player connection, Bluetooth, rear parking sensors, 18-inch alloys and an 11-speaker audio system with a CD changer.
It's a shame that Toyota's designers have played safe rather than making it a bit more eye-catching. There are few thrills to be had with this car but if you are happy to munch motorway miles in a reasonable amount of comfort then it could be an ideal choice. Prices start at £25,830 for the Avensis 2.2 D-4D diesel in T Spirit trim.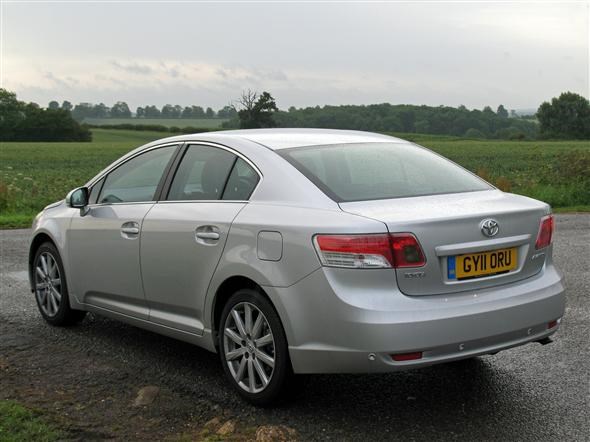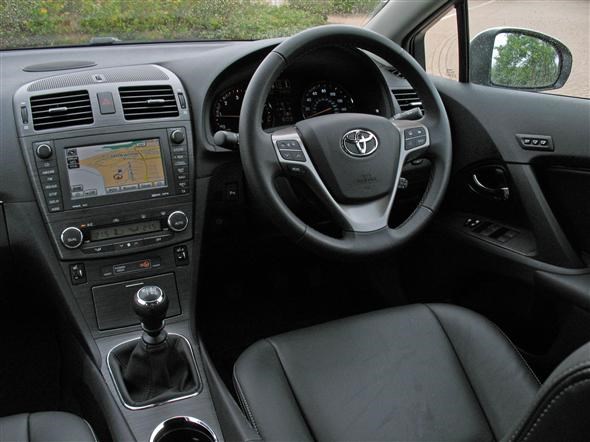 Also consider:
Great to drive, hugely spacious inside and wonderfully refined. There's also a great range of engines available.
High-quality cabin and decent equipment levels with the best drive among 'executive' saloon alternatives.
Comes with the promise of reliability and solid build quality. Honda has lowered the all-important CO2 emissions across all the Accord's engine derivatives.