SEAT Exeo TDI multitronic driven
Average of 48.7mpg, CO2 emissions of 153g/km
Improved practicality with extra rear legroom
Expect to pay £1,500 over manual - on sale now
Aimed at the UK fleet market, the SEAT Exeo with a new CVT multitronic box is hardly the most exciting proposition. However, paired with the 141bhp 2.0-litre TDI engine it is one of the cleanest and most frugal in the range and should be a big hit for business drivers.
The new transmission offers full auto and semi-auto modes and comes with steering wheel-mounted paddles. The 'box has seven gears and this combination delivers an average of 48.7mpg and CO2 emissions of 153g/km (these figures are provisional at present). This means it sits in the 23% BIK tax band.
There are three modes on the gearbox, D, S and if you flick the shifter into 'manual' you can operate it by using the flappy-paddles. The changes are very smooth and if you get bored of manually shifting you can leave it in 'drive'. At motorway speeds the engine lacks a little oomph when in seventh gear so you will have to knock it down at least one gear when overtaking.
On the road the Exeo behaves well which is hardly surprising since it is based on the 2005 Audi A4. Like the old A4 the Exeo is good to drive, comfortable and well built.
This engine and gearbox will account for around 15% of cars sold in the UK. The sales mix is expected to be 75% in favour of fleets and the respectable CO2 figure for this size of vehicle looks a good proposition for company car drivers.
Performance is reasonable and the benchmark 0-62mph sprint can be completed in 9.3s going on to a top speed of 129mph.
On the inside the most noticeable enhancement is rear legroom. This comes about thanks to the redesigned rear seats and revised front seatbacks (straightened by an angle of 3 degrees). This has boosted rear legroom by 44mm making it a more comfortable place to sit, especially for anyone that's six-foot plus.
Minor styling changes include a new LED rear light cluster which are offered in conjunction with optional bi-xenon headlights.
Prices are still to be confirmed but expect a premium of around £1,500 over the equivalent manual version. This new model is on sale now with first deliveries expected to be in April.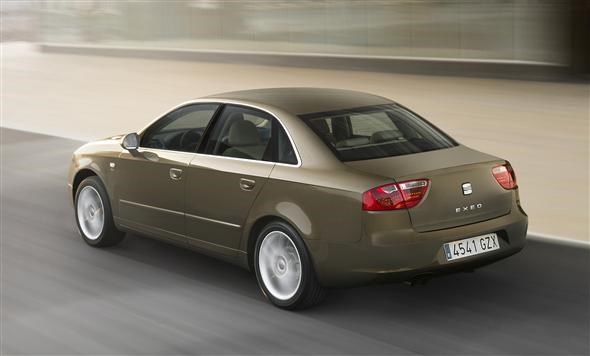 Also consider:
A4 offers unrivalled interior space, superb comfort, improved driving dynamics and excellent refinement.
Good to drive with sharp steering and little body roll in corners while the interior is superbly built with high grade materials and a top quality finish.
Avensis looks rather more elegant than its predecessors and the interior quality is as good as any other in this class.