User-chooser heaven: £40k saloons
Five company car choices worth £40k each
Every car returns over 35mpg combined
All cost around £200 a month in company car tax*
In our second instalment of User-chooser Heaven we've sussed out the top five long-range saloon company cars within a budget of £40,000.
We've detailed how much it'll cost to run each car with regards to company car tax*, plus how many miles to the gallon each car will achieve and also how big its boot is.
So, if you're doing well at work and need a car to eat up the miles read on for our list of the top £40k mile-munchers.
Jaguar XF 3.0 V6 diesel Luxury 4dr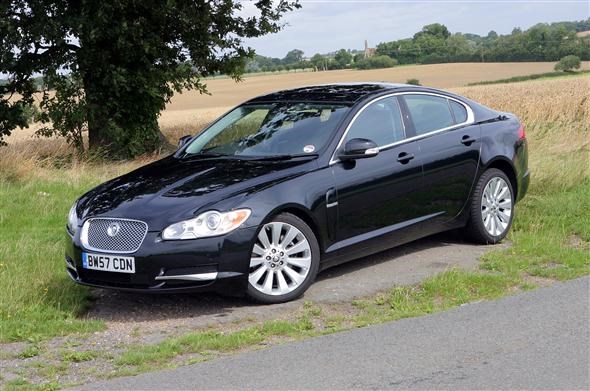 Price: £39,900
CO2 emissions: 179g/km
BIK taxation: 29%
Cost per month: £192.85/£385.70
Boot size: 500
MPG: 42
Why buy?
Jaguar's first go at a 'modern' car is an impressive feat of engineering. Although containing more wood than any previous Jag, the XF still manages to compose itself in a stylish and modern way. It's good to drive, with sharp steering and a supremely comfortable drive.
Mercedes-Benz E350CGI BlueEFFICIENCY Avantgarde 4dr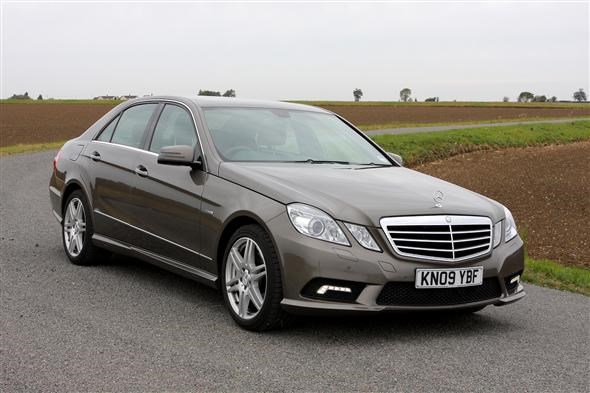 Price: £39,625
CO2 emissions: 201g/km
BIK taxation: 34%
Cost per month: £224.54/£449.08
Boot size: 540
MPG: 32.8
Why buy?
The E-Class is Mercedes-Benz's flagship model, renowned for being a test bed for new technologies. However, in its latest incarnation the firm decided to focus on producing a solid and reliable platform rather than focusing on technology. The result is a refined, comfortable and excellent quality product.
Price: £39,350
CO2 emissions: 160g/km
BIK taxation: 25%
Cost per month: £163.96/£327.92
Boot size: 520
MPG: 46.3
Why buy?
BMW has been famous for building drivers' cars over recent years, but the 5-Series is much more than that. It's arguably the most accomplished saloon on the market, managing to blend excellent chassis dynamics with high levels of comfort and supreme cabin refinement.
Audi A6 3.0-litre TDI Quattro 245ps SE 4dr
Price: £39,100
CO2 emissions: 158g/km
BIK taxation: 25%
Cost per month: £162.92/£325.84
Boot size: 530
MPG: 47.1
Why buy?
The seventh incarnation of A6 doesn't look massively different to the sixth, but that's not to say it's a bad car in its own right. The formula works for Audi, whose cars all share several design characteristics. The excellent 3.0-litre diesel engine in this A6 is a refined and powerful performer also capable of fairly low emissions.
Citroen C6 3.0 HDI V6 Exclusive 4dr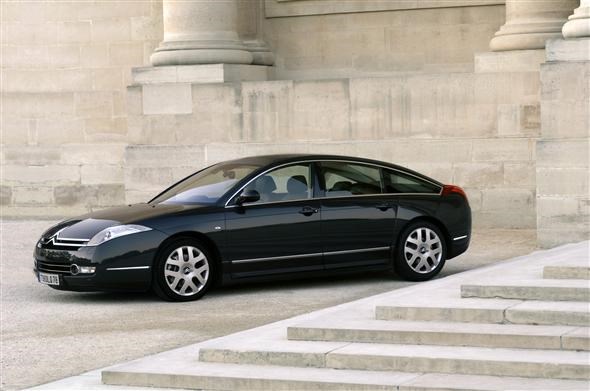 Price: £38,695
CO2 emissions: 190g/km
BIK taxation: 31%
Cost per month: £199.92/£399.85
Boot size: 488
MPG: 38.7
Why buy?
Citroen's C6 is a rare beast on UK roads. A limousine-like saloon, passengers will arrive at destinations in supreme comfort. However, the driving experience isn't as engaging as rivals and build quality isn't what it could be either. The C6 is built for comfort, not speed.
*Company car tax is worked out on the list price with no options, and so is an approximation. We've calculated the price on the 20% and 40% payscales (displayed as 20%/40%)