Land Rover has announced its Freelander-replacing Discovery Sport will offer an efficient two-wheel drive version that has been tailored for business users.
Available after the Discovery Sport's launch in spring 2015, the business-friendly version will be called the eD4 and is expected to be powered by the all-new Ingenium engine that has been developed in conjunction with Jaguar.
Fuel and tax efficient
Land Rover has yet to confirm the new engines technical specification, other than it will average 61.4mpg, emit 119g/km of CO2 and only be available with a six-speed manual gearbox (the all-wheel drive versions are available with a new nine-speed auto.)
This means the eD4 will slot into the VED Band C while company users would face a BIK tax bill of 21% for the tax year 2015/16.
Diesel engine only initially
The four-wheel drive Discovery Sports, meanwhile, will be powered by the outgoing Freelander's 2.2-litre SD4 diesel that has been tweaked to produce 187bhp. This means it will hit 0-60mph in 8.4 sec and reach 117mph. It also averages 46mpg while emitting 162g/km of CO2. This means business users will face a much higher 30% Benefit-in-Kind tax bill and it will be placed in the VED Band G.
The all-wheel drive model is expected to become more efficient once it too receives the eD4's newer engine.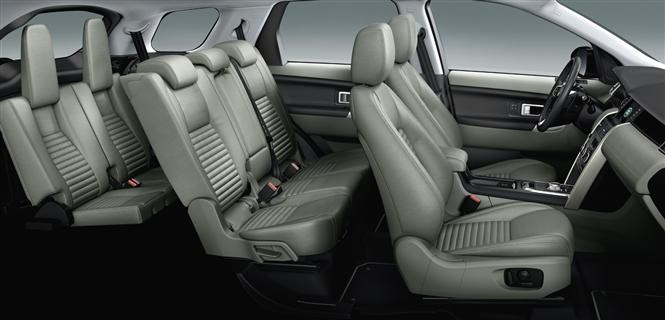 Seven seats
Both eD4 and SD4 models benefit from a seven seat option and, despite being more than 8cm longer than the current Freelander there has been a modest weight saving over the old model thanks to widespread use of lightweight materials, the Sport gaining an aluminium bonnet, wings, roof and tailgate.
Off-road capibility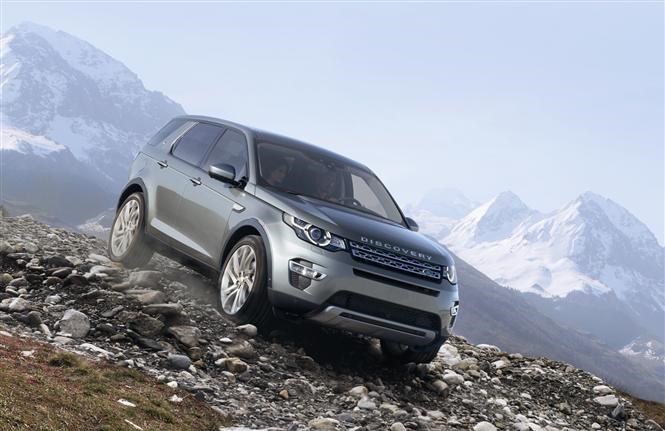 Even the two-wheel drive eD4 will be capable off road, says Land Rover. It will have the 4×4 version's ground clearance, class-leading axle articulation and big approach and departure angles.
New Safety Technology
New technology like autonomous emergency braking that can reduce severity of an impact from 50mph – or avoid one altogether at lower speeds – is expected to reduce insurance costs.
The Discovery Sport will also be available with the latest-generation lane departure warning, traffic sign recognition, trailer stability assist and even a camera to help attach trailers to the tow hook.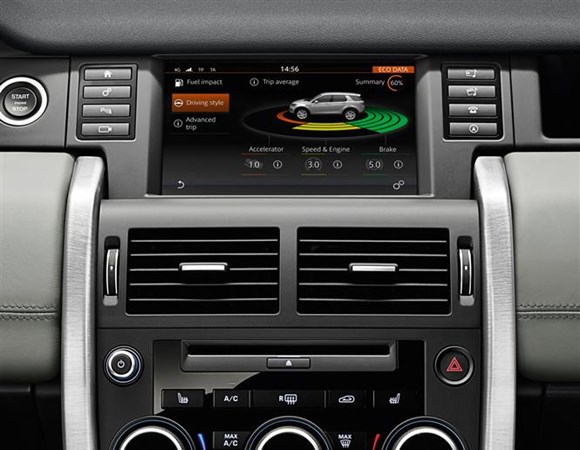 In-car entertainment system
Finally the Discovery Sport will come equipped with JLR's latest infotainment system that harnesses your smartphone's technology and includes its very own wi-fi hub.
The Land Rover Discovery eD4 will be priced around £30,000 when it goes on sale after the initial launch of the SD4 in spring next year.