Mercedes-Benz's E-Class and its forebears have always represented sophisticated, executive motoring and the latest iteration is no exception.
Perhaps not as good to drive as a BMW 5 Series, or with the interior quality of Audi's A6, let alone the styling grace of Jaguar's XF, the E-Class nevertheless performs well across the board, and that's key to its appeal.
Dependable, reliable and with that inherent Mercedes quality of feeling like it will last forever.
Although estate, coupe and cabriolet body styles are available, we're concentrating on the popular four-door saloon version here as that represents the choice of most company car drivers.
So which of the 15 E-Class saloons available is the one we would go for?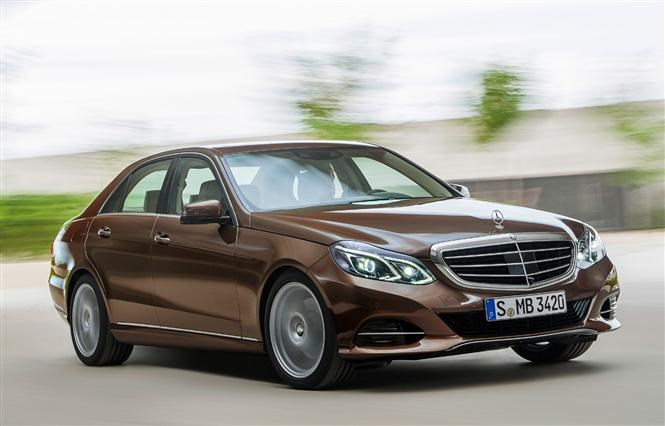 Our heads say…
It might sound odd at first glance but we're not going to choose the least expensive E-Class.
With a P11D value of £32,695, the E220 CDI SE represents decent value for money and at a claimed 61.4mpg it's not heavy on diesel either. Its problem is there's a diesel-electric hybrid alternative and even though its P11D value is £7,130 higher, it costs less to run.
Championing E-Class frugality is the E300 BlueTec Hybrid which achieves a claimed 68.9mpg. But more importantly its 109g/km CO2 figure in SE specification, means a BIK rate of 14 percent for 2014/15, compared to the E220 CDI's 20 percent figure.
This means for a 20 percent tax payer the E300 BlueTec Hybrid SE will cost £1,115 per year versus the E220 CDI SE's £1,308 bill.
Figures at a glance
P11D value: £39,825
CO2 emissions: 109g/km
Official combined mpg: 68.9mpg
2014/15 BIK tax band: 14 percent
Monthly tax (20 percent rate, excluding options): £93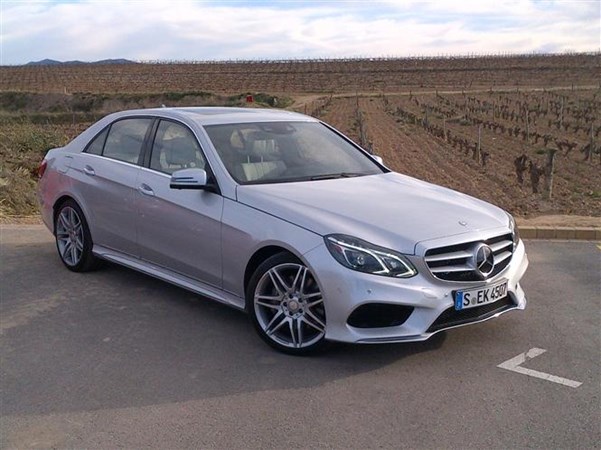 Our hearts say…
As much as we would love to recommend the fire-breathing E63 AMG muscle car as our alternative, the costs would be colossal – how would £427 monthly bills grab you.
So, with our heart and head together, we've gone for something brisk, sporty yet not wallet wincingly expensive. Our choice is the E350 BlueTec AMG Sport.
Yes, it's diesel but it's a silky V6 unit that's much more refined that the four-cylinder unit found in the other E-Classes. It's also got a top speed of 151mph and will sprint from 0-62mph in just 6.6 seconds, so it's quick enough for most. Stiffer AMG Sport suspension settings ensure it handles tidily too.
Despite its willingness to perform well, economy isn't awful either, with a claimed 47.9mpg and CO2 emissions of 154g/km.
In company car terms this means a 26 percent BIK rating on the £41,025 P11D value. For a 20 percent rate payer this means a £2,133 bill for 2014/15.
Figures at a glance
P11D value: £41,025
CO2 emissions: 154g/km
Official combined mpg: 47.9mpg
2013/14 BIK tax band: 26 percent
Monthly tax (20 percent rate, excluding options): £178