The Mercedes-Benz CLA Shooting Brake is a slightly odd concept – a swoopy estate care based on a four-door coupe.
To look at it another way, it's a blend of saloon looks and estate practicality, or a smaller and more affordable version of the bigger CLS Shooting Brake.
This mix of business-class cruising and weekend load lugging ability, in addition to low CO2 emitting engines and good standard equipment, make the CLA Shooting Brake a tempting company car choice. But which engine and trim is best?
Engines and practicalities
There are two diesel choices, which are based on the same 2.1-litre engine. The 200 CDI produces 106g/km of CO2 and 134bhp, while the 220 CDI puts of 108g/km and 174bhp. Both promise fuel efficiency in the high 60s. This is assuming you equip them with 18-inch wheels and an automatic gearbox.
Around there back there is a 495-litre boot which can be expanded to 595 litres by moving the back seats, and to 1,354 litres by collapsing them entirely.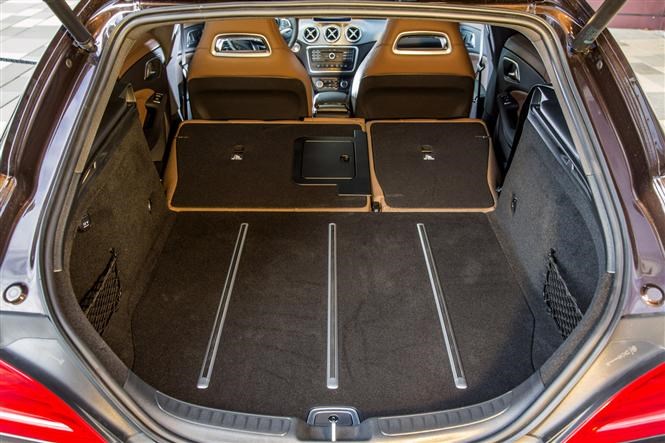 CLA Shooting Brake has four levels of trim
The standard trim is called Sport and from there you can upgrade to AMG Sport, OrangeArt and finally Engineered by AMG.
Base spec cars get 18-inch alloys, parking sensors, comfort suspension, halogen headlights, and automatic lights and wipers. Inside there is a black roof lining, part-leather upholstery, climate control, ambient lighting and cruise control with speed limiter.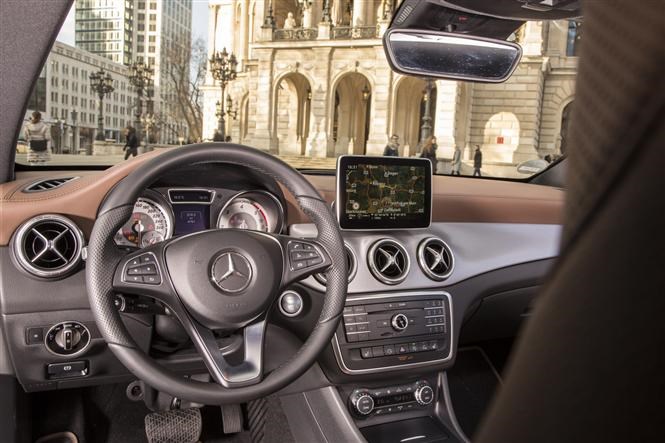 Entertainment-wise you get a seven-inch screen, Bluetooth and USB connectivity, six speakers, pre-wiring for sat-nav and an aerial built into the roof spoiler.
By moving up to AMG Sport the suspension is lowered by 20mm, bi-xenon headlights are added, as are an AMG bodykit, tinted windows and false leather upholstery with red stitching.
Eye-catching OrangeArt models get different wheels and lots of orange styling and stitching. Engineered by AMG cars adds an AMG bodykit, lowered sports suspension, speed-sensitive steering, AMG alloys, red brake calipers and seatbelts, and false leather with red contrasting stitching.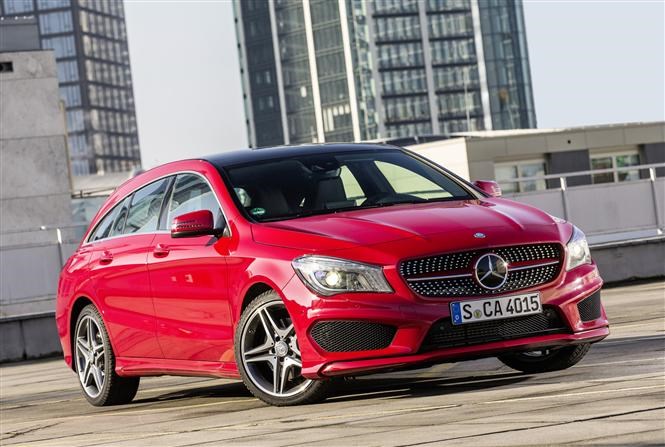 A range of combinations for budget, style and performance
On paper the diesel engine in its lower powered 200 CDI tune, with a seven-speed dual-clutch automatic gearbox, seems the cheapest choice as it produces 5g/km CO2 less than the manual.
However, in Sport trim the auto is £1,450 more expensive than the manual, which means although it sits in BIK band 19 rather than the manual's 20, it results in a monthly saving of only 8p. So it's really up to you which gearbox is more suitable.
The same engine in AMG Sport trim has a P11D of £31,370, while the more powerful 220 CDI in Sport trim has a P11D of £30,570 and sprints to 62mph in 8.3 seconds, compared to the lowered powered engine's 9.5. Both are automatics and are in band 19.
Verdict*
Best for budget: 200 CDI Sport manual or automatic – £92 p/m
Best for style: 200 CDI AMG Sport automatic – £99 p/m
Best for performance: 220 CDI Sport – £97 p/m
*Calculations based on a 20 per cent tax payer for 2015/16