Hyundai has announced full pricing and specification details for its all-new i30 hatchback, consisting of five different trim levels and three engine choices.
The South Korean manufacturer is aiming to prise customers away from class-heavyweights such as the Volkswagen Golf, SEAT Leon and Vauxhall Astra, blessing the i30 with an aggressive pricing structure and slick European styling.
Just like the above cars, we're expecting a number of bodystyles to join the hatchback during 2017. The Geneva motor show in March will see the introduction of an estate version, while a performance model will come in the second half of the year. Finally, a more stylish four-door fastback model will arrive towards the end of the year. 
We're expecting a hybrid model too, borrowing technology from the Ioniq, but there's no word on when this version could join the range. 
New-to-the-i30 three-cylinder petrol
Of greater relevance to company car drivers is the introduction of Hyundai's three-cylinder 120hp 1.0-litre petrol engine, boasting a claimed average fuel consumption figure of 56.5mpg and BIK liability of 20%.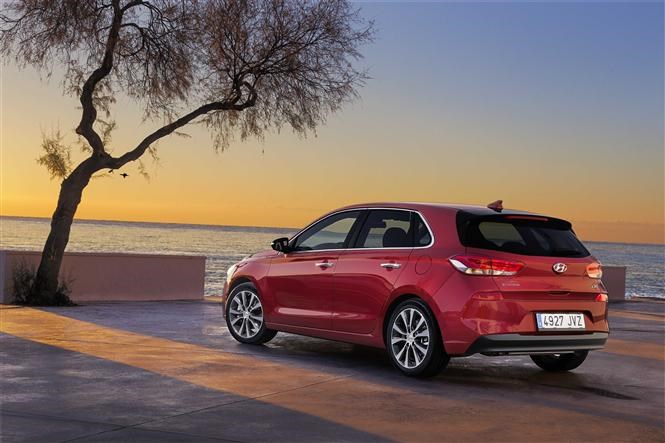 Priced from £18,640 for the SE model, the newly-introduced engine has been taken from the smaller Hyundai i20 model where it is available in both 100hp and 120hp guises.
Tony Whitehorn, President and CEO of Hyundai Motor UK, spoke to Parkers about what the new i30 line-up means for company car drivers, and in particular what's behind the decision to include the 1.0-litre petrol in the range.
"Yes the BIK is all about CO2 and list price and that's going to slightly change in April, so you've got that dynamic, but what I think we're going to see more and more is people not just looking at diesel but also at alternatives, and in this case that's petrol.
"What you've got here is a smaller engine size and a lower price as well. So we've got a 1.0-litre turbo vehicle with pretty good torque and as long as people aren't doing too many miles then they start to look at the BIK, which makes this a slightly more interesting proposition as a company car."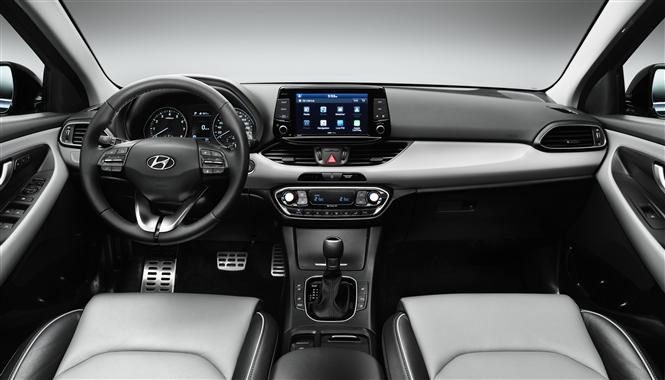 However, in company car spec SE Nav trim the 1.0-litre i30 struggles against its competitors when it comes to monthly tax costs.
Volkswagen's three-cylinder offering in the Golf, for example, will only cost drivers £62 per month in five-door Match BlueMotion Edition trim – £3 less than the 1.0-litre i30's expected £65 levy.
Opt for the brand's 110hp 1.6-litre turbodiesel engine and the numbers make a lot more sense when compared with the i30's rivals. As well as a claimed 74.3mpg average fuel economy, monthly tax costs for the Hyundai remain at £65, while the Golf increases to £74 a month in 1.6-litre diesel five-door Match Edition spec.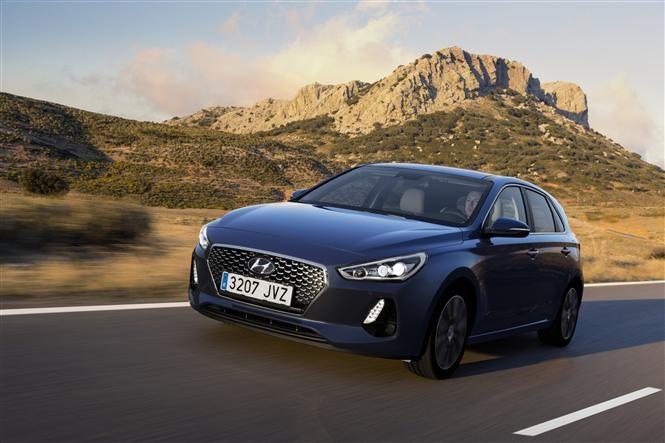 SE Nav models and above with the 1.4-litre petrol or 1.6-litre diesel are also available with a seven-speed DCT automatic option as well as the standard six-speed manual.
Excellent equipment levels across all trims
The i30 offers a comprehensive suite of safety equipment on all trim levels, including lane-departure warning, forward collision warning, lane-keep assist, autonomous emergency braking and hill start assist. This comes in addition to other features such as DAB digital radio, Bluetooth phone connectivity, cruise control and high-beam assist.
Spec the SE Nav trim and further goodies such as an eight-inch infotainment screen, sat-nav, rear parking sensors and parking camera, voice recognition and wireless phone charging are also included in the price.
Hybrid engines on the way?
Quizzed on whether hybrid technology is coming to the i30, Whitehorn told us that's a distinct likelihood. A further 14 alternatively fuelled vehicles are in the company's five-year plan, it was announced yesterday.
"It doesn't take a genius to work out that hybrid is going to have to come into the i30 range. We don't have any timings on that though," said Whitehorn.