New fleet website from SEAT, and why you still need Parkers first
SEAT launches all-new fleet website for business drivers
Total cost of ownership tool and extended test drive bookings
Worth going to after you've visited Parkers for impartial advice
Are you considering a SEAT as your next company car? If so, there's plenty of help on hand here at Parkers – our company car driver section covers all your tax, car-choosing, running and driving advice. It's a true one-stop shop for user-choosers, fleet drivers and anyone else driving a car for business.
Our car reviews section also gives you plenty of information, such as in-depth impartial expert evaluations, tech specs and buying advice.
But we can't provide some of the services launched by SEAT on its new fleet website. Alongside a total cost of ownership calculator you're able to book a four-day test drive so you can get first-hand experience about what a car's like to live with as well as knowing how much it's going to cost you.
You'll also find similar technical details as on Parkers (but without our expert take on it) and online aftersales care for when servicing and maintenance is required.
This new site comes at a time when most car companies are refocusing their digital efforts to make the most of our smartphone culture, hoping to attract those sitting in front of the TV with their devices and ideally, of course, sell more cars.
SEAT UK Head of Fleet and Business Sales, Peter McDonald, said: 'The digital element of the customer journey is an important step and so we were keen to ensure that the quality of the online experience mirrored that of our products themselves. Visitors to the site won't have any trouble finding what they need, and, of course, our fleet teams are on hand for guidance, ensuring the whole process is seamless with our new website at its core.'
However, what SEAT is clearly unable to offer is quality, impartial expert evaluations and tens of thousands of owners' reviews to provide an holistic perspective on what a car is really like.
See below for all of our SEAT resources in one handy place: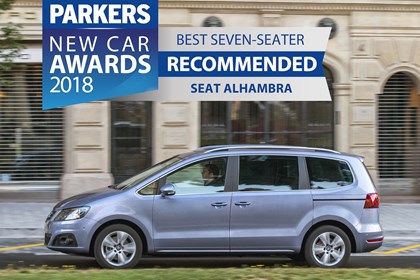 Full SEAT Leon review - five-door family hatchback similar to a Ford Focus




Full SEAT Mii review - tiny city car with small engines and low running costs

Full SEAT Toledo review - low-cost large hatchback similar to a Skoda Octavia